I keep saying I'm done with handprint crafts. But it seems I can't resist. At least I've finally found an age where it's not a complete disaster. In fact, I made three of these little ornaments in about a half hour, in between frantic bouts of packing for our holiday trip.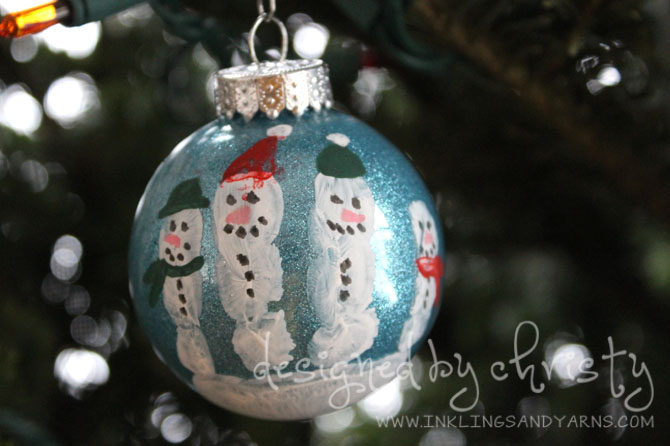 The idea has been around since before Pinterest existed. Is that even possible? The idea is simple enough, just a white handprint on a glass ornament, with each finger decorated like a snowman. Of course, I had to add my own little twist.

You know how much I love making glitter ornaments with floor wax. So I started with a clear glass ornament and used light blue Glitter Ritz (now called Silk Microfine Glitter) to fill it. It provided a nice sparkly wintery sky background for the snowmen.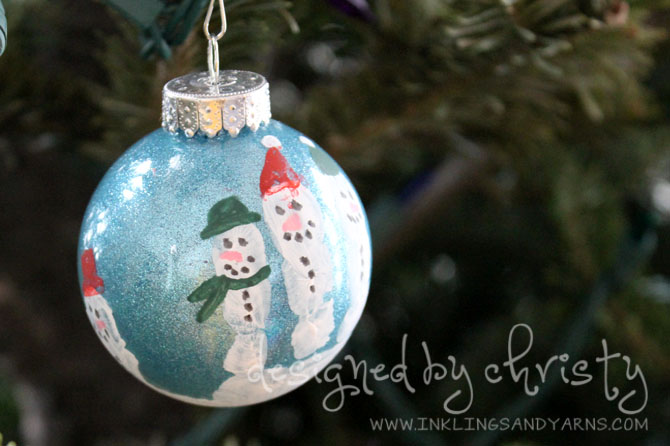 Allie did great with the hand-printing this time around. She even seemed to enjoy it. We still ended up with paint everywhere, but acrylic paint washes out so easily I didn't mind. I like using paint daubers for hand prints because it's so easy to get it on her hands. To paint the scarves and hats, though, I used regular acrylic paints, just because that's what I had around.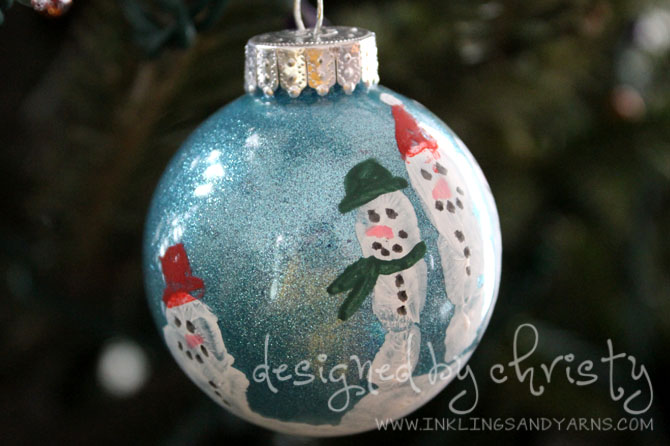 Finally, I just used my Distress Markers in Black Soot and Spiced Marmalade to make the buttons, eyes, mouths and carrot noses. This is probably a no-no since the paint can gum up your marker tips, but I waited until the paint was completely dry and dabbed the markers very carefully. Allie gave one to each of her grandmothers and to our daycare provider, and everyone loved them.
You can find all the supplies I used linked below. Happy Crafting!