You read that right. Floor wax.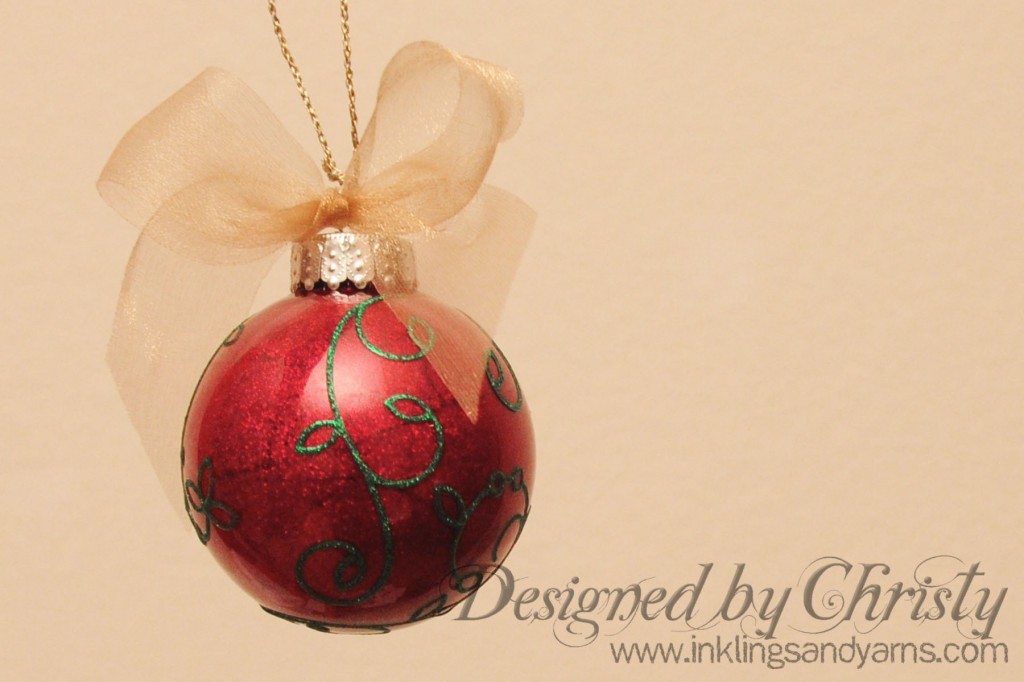 I originally found this technique on Pinterest, and it was so pretty I had to try it. I love the final product, and ended up taking lots of pictures while I tried to figure out how to get the best shot of light on glitter.
Finding the floor wax was the hardest part, mostly because the bottle doesn't actually say "floor wax" anywhere on it. The tutorial I read mentioned getting it at Walmart, so that's where I went. I have not been inside a Walmart in over 5 years, and now I remember why. The dirt. The disorganization. The smell. Target, can you please start carrying this stuff. Anyway, I finally settled on Pledge Floor Care Wood Floor Finish, with Future Shine. It's in a clear bottle with a blue top.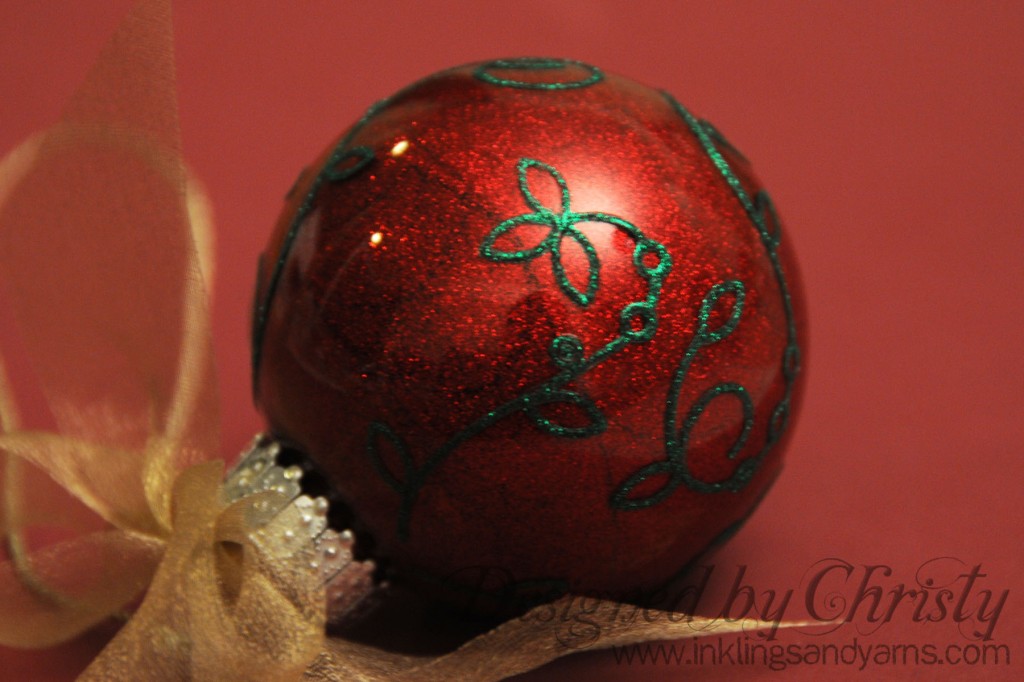 Finding the clear ornaments was the second hardest part. Target and Walmart are waiting until Halloween is over to start putting out the Christmas stuff, I guess. The one time I want to get a jump on the season, the big box stores decide to take their time. Luckily, Michael's saved the day. In fact I'm pretty sure you can find at least a few of these ornaments there all year long.
Once the supplies were assembled, it was time for some fun. Simply pull the cap off the ornament, pour a little floor wax inside, and swirl it around to get a good coating. Then pour out the excess cleaner, and pour in the glitter–I use Glitter Ritz. Shake it up nice and good (covering the opening, of course) and again pour out the excess.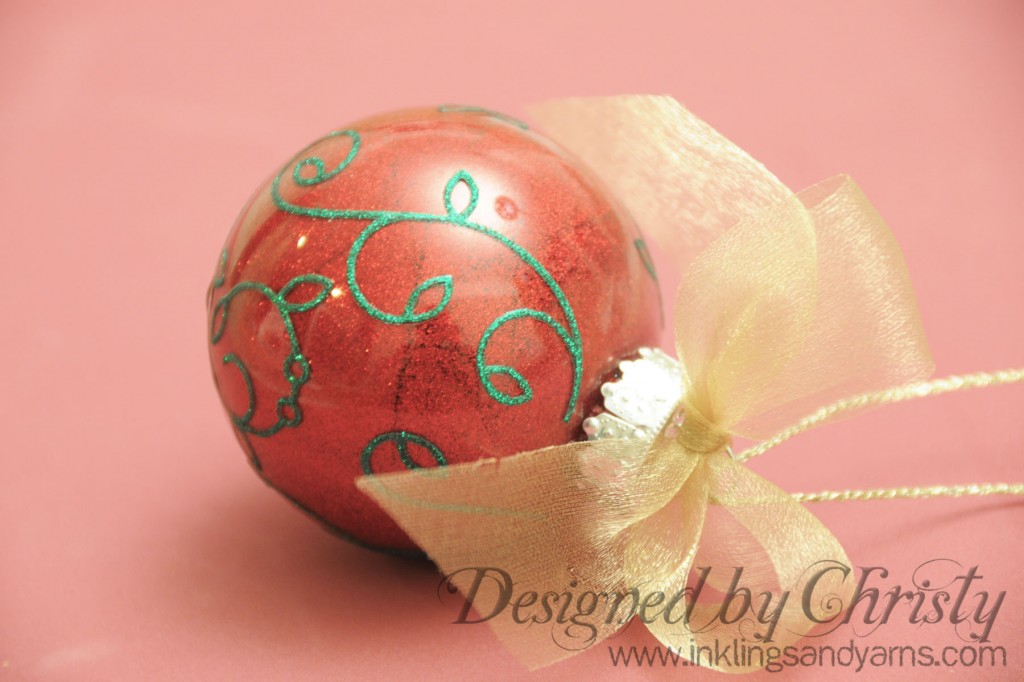 You can stop right there and have a gorgeous ornament, but I had to take it a step further. I made the green glittery vines using 2 Sticky Peel-Offs. They're just like the stickers I use for my Glitter Ritz Cards, but they're clear and sticky on both sides! Just peel them, stick them to the ornament, and then sprinkle glitter all over. You do want to make sure no floor wax dripped on the outside of the ornament before you do this step. Just wipe the whole thing down with a damp cloth to be sure.
If you happen to be in Cupertino, and you happen to be attending MLO's Crop For The Cure this week or next, you can make and take this little ornament while you're there. I'll have all my glitter with me, so you won't be limited to the traditional red and green.