Actually, it's kinda overcast and rainy. But it's still MY BIRTHDAY!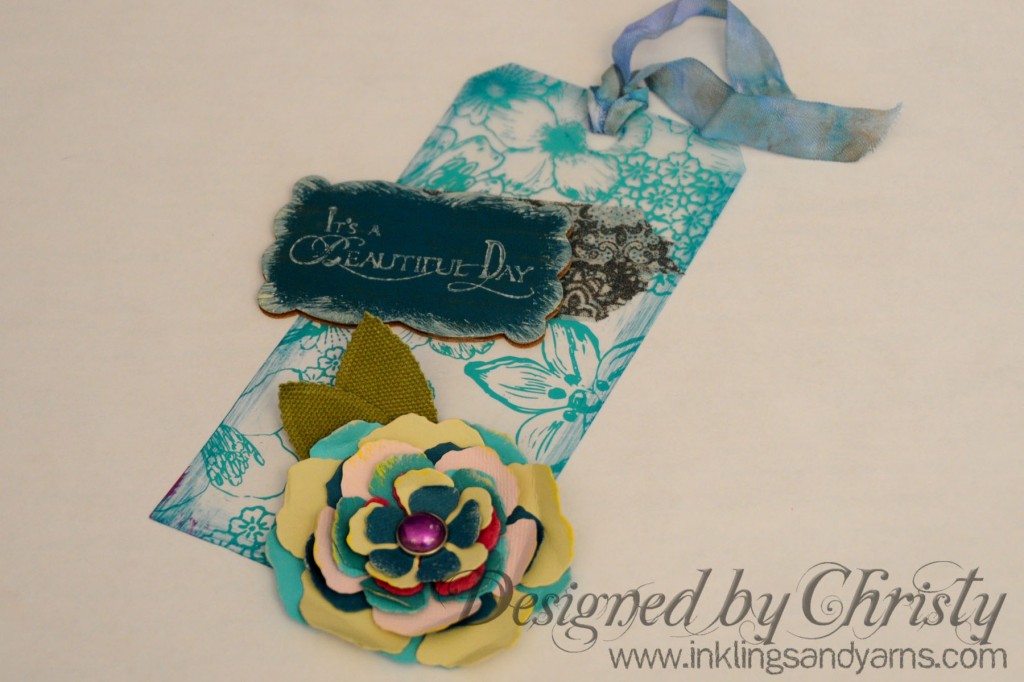 I designed this tag on Friday as part of MLO's Sizzix Spectacular. We had an awesome time with make-and-takes, demos, and prize giveaways.
The tag (cardboard) and label (acetate) were both cut with Sizzix dies, and the flower (paper, felt, and canvas) is from Spellbinders. See all the great materials you can cut with a Big Shot? Try cutting through a cardboard box with your Cricut. Not happening.
This project was also my first foray into Paint Dabbers, and Oh My God, I have a new obsession. So fun, so many uses, such pretty colors. I love them so much, in fact, that I'm including a couple with my May Giveaway. Remember that? You still have until May 31 to follow, like, or leave a comment on this post. For bonus entries you can also post about the giveaway on your blog or Twitter.
But you know, I kindof want to give something away now. And it is my birthday, which means I can do whatever I want. So, if you leave a comment on THIS post, you'll be entered to win a rainbow of Spica pens.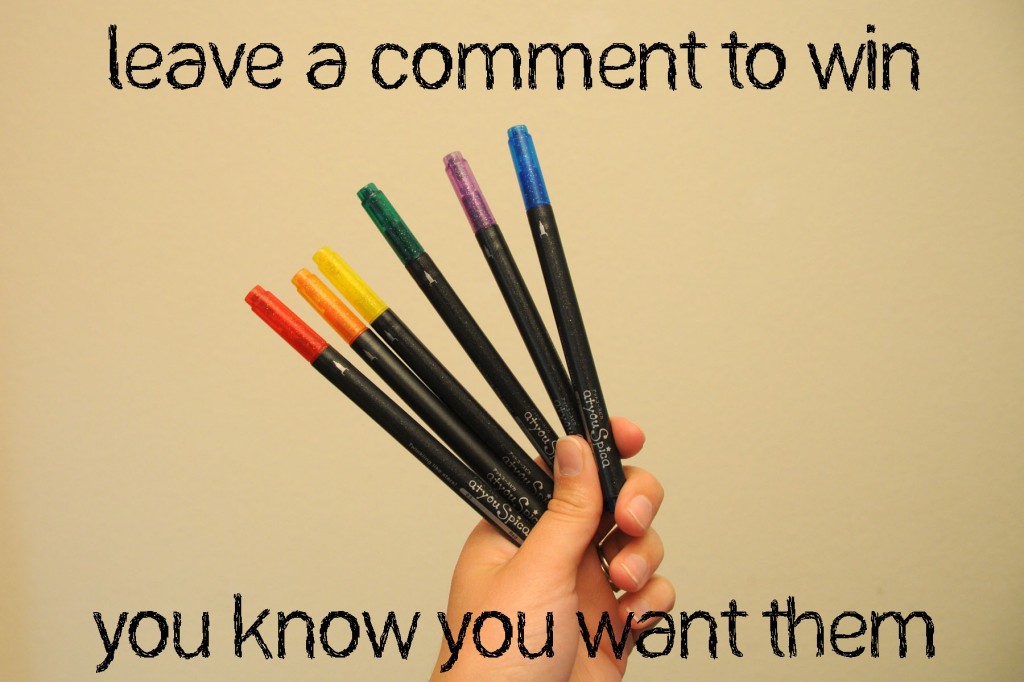 That's 6 pens: Red, Orange, Lemon, Olive, Sky Blue, and Lavender. I'll draw the winner on my husband's birthday, which is 4 days from now. You have until May 19 at 11:59 PST to enter. Good luck!