Between the Advent quilt and the numbered ornaments I made my mom, I ended up with a ton of Christmas fabric scraps. Lucky for me, this was the project my sewing class did at the end of November.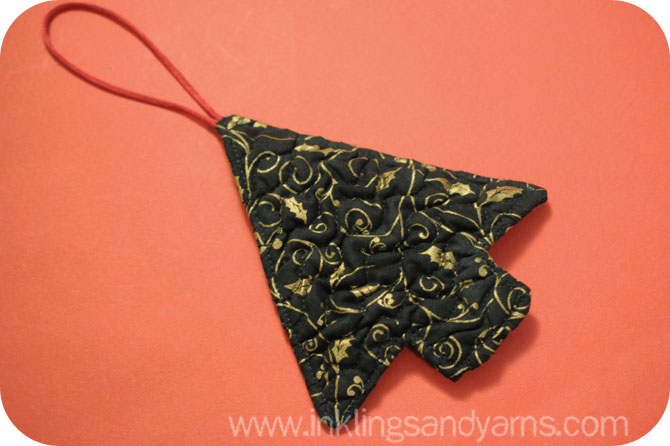 So apparently I'm on a little bit of a fabric ornament kick. These take a little longer than the no-sew ones I posted Friday, so I wouldn't recommend making 36 of them. But, if you have the time and inclination to whip up 2 or three they're a lot of fun.
The secret to the puckered look is a product called Texture Magic. It's a thin polyester material that shrinks when you heat it. So, if you stitch it to a piece of fabric, then hit it with some steam from your iron, you get this nice puckery effect!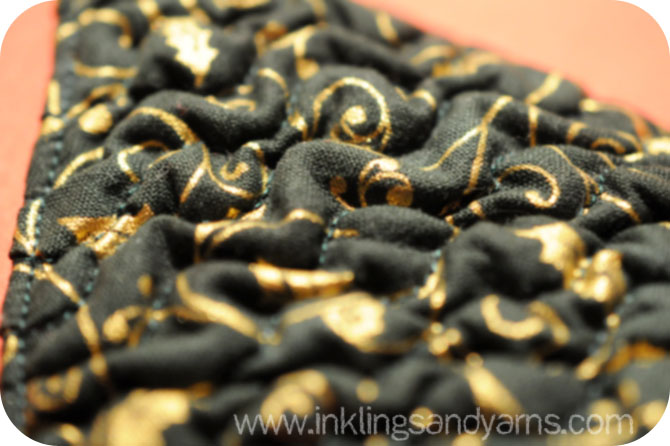 I used a long wavy stitch, spaced about 1/2 apart across a large scrap of fabric layered with batting and the texture magic. Then I cut the tree shape out once it shrunk, and backed it with another (flat) scrap of fabric. It takes some getting used to working with since the result is pretty thick and stiff, but after 2 or 3 ornaments I felt like a pro.
Now if only I had a tree to hang them on…