Is there anything better than getting a package in the mail? I do more and more of my shopping online these days, and it's always so much fun to come home to see a brown box on the doorstep.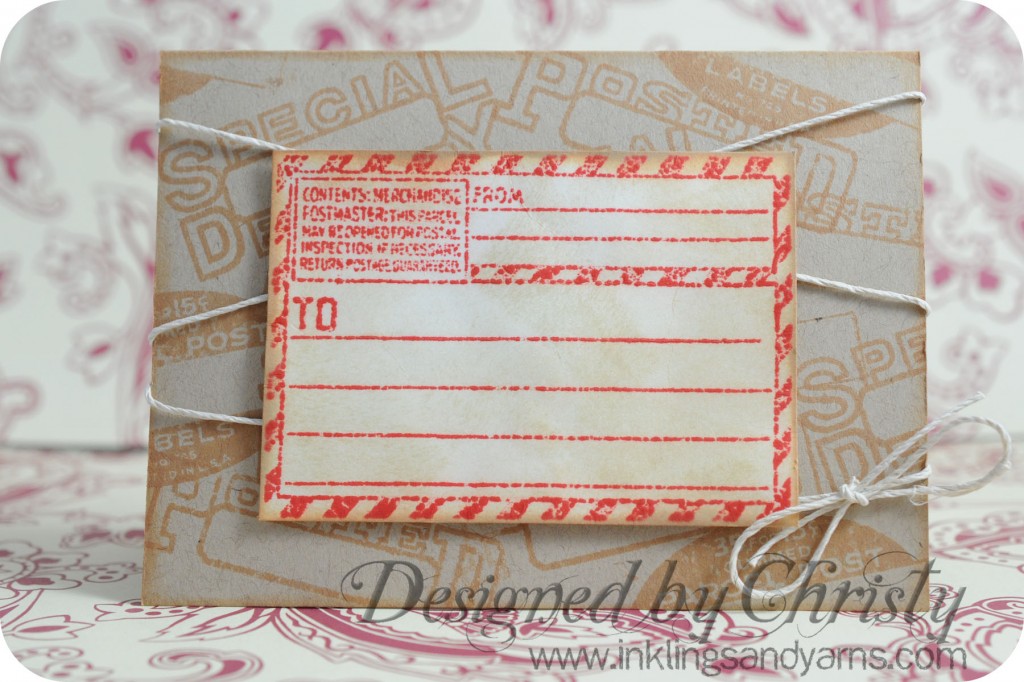 That was the inspiration for this card. I used two stamp sets from Pink Persimmon's latest release: Parcel Post and Special Delivery.
The background is done with Tea Dye distress ink directly on my kraft card. Tea Dye is my favorite brown for kraft paper. It coordinates so well the image almost looks watermarked. I stamped the address label on white Neenah with Barn Door and distressed it with Old Paper disress ink. Old Paper has a greenish tint to it, but it's great for toning down bright whites when you want an aged look.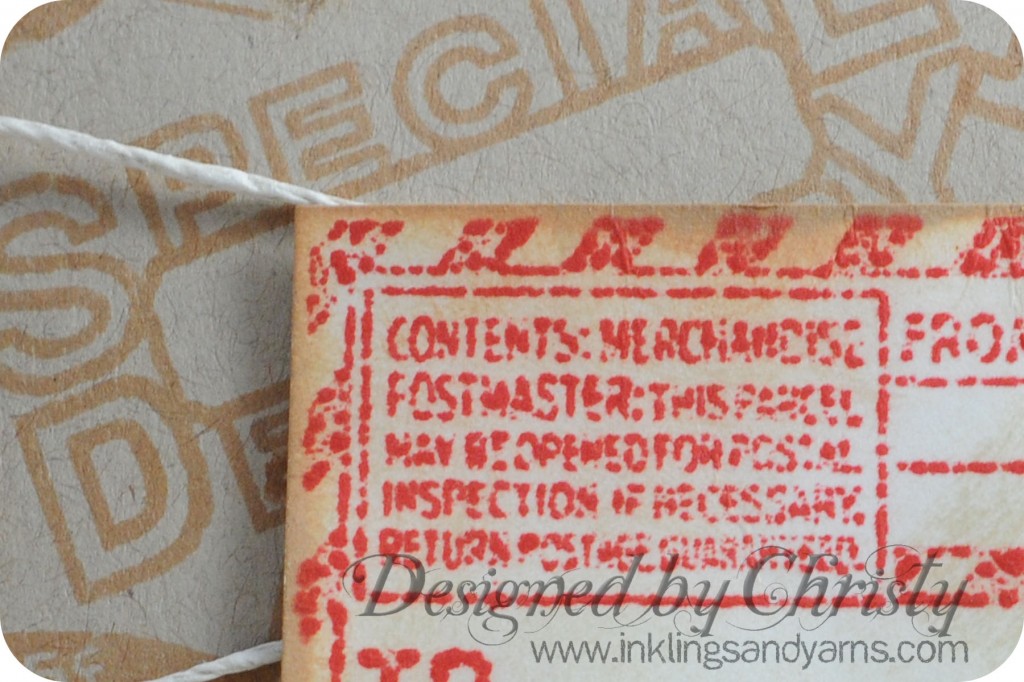 I purposely didn't condition my stamps before using them here. If you lightly sand your clear stamps before using them, you get a much more even ink coverage. But for this card I felt the blotchy look made it feel more vintage.