I'm not sure about this yet, so it's still a work-in-progress. This has taken me just about all day, so you can see that web design isn't really my thing. I'm much better with paper, scissors and glue.
If you have a suggestion or any kind of feedback I'm happy to hear it.
And since I have no crafts to show you today, I give you feets.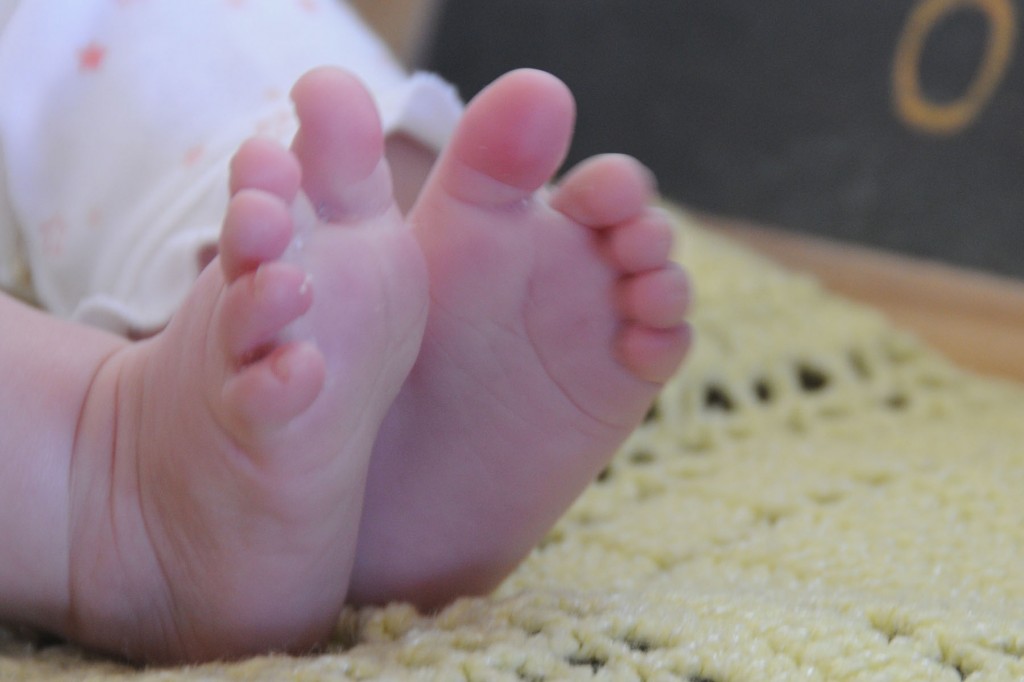 Suzie No Nap has spent the last 3 days very vocally expressing her opinion on sleep. It finally caught up to her about 3 hours ago, and I'm not taking advantage of it nearly as well as I should be. But, you know, if I vacuum or start laundry now it will just wake her up.