Today I made not one, but two cards! Okay, well I actually started them both yesterday, and put the finishing touches on today. So I'm still averaging one a day, but STILL. I'm slowly but surely getting things back to normal around here.
Bathroom: Clean.
Laundry: In the dryer.
Cards: Made
Blogging: In progress.
Nap: Only an hour today.
Bloodwork: Shut up. I just got some taken yesterday, the rest can wait until next week.
But really, it's nice to have things returning to some semblance of my old energy level. My doctor says it won't come back completely until this kid is like 18. So that's something to look forward to.
Anyway, about those cards…I can only show you one of them today. The other will have to wait until next week. I want the recipient to see it before you do. Sorry.
I call this one "Too Much Fun With A White Paint Dabber." We'll be making it next Tuesday at MLO.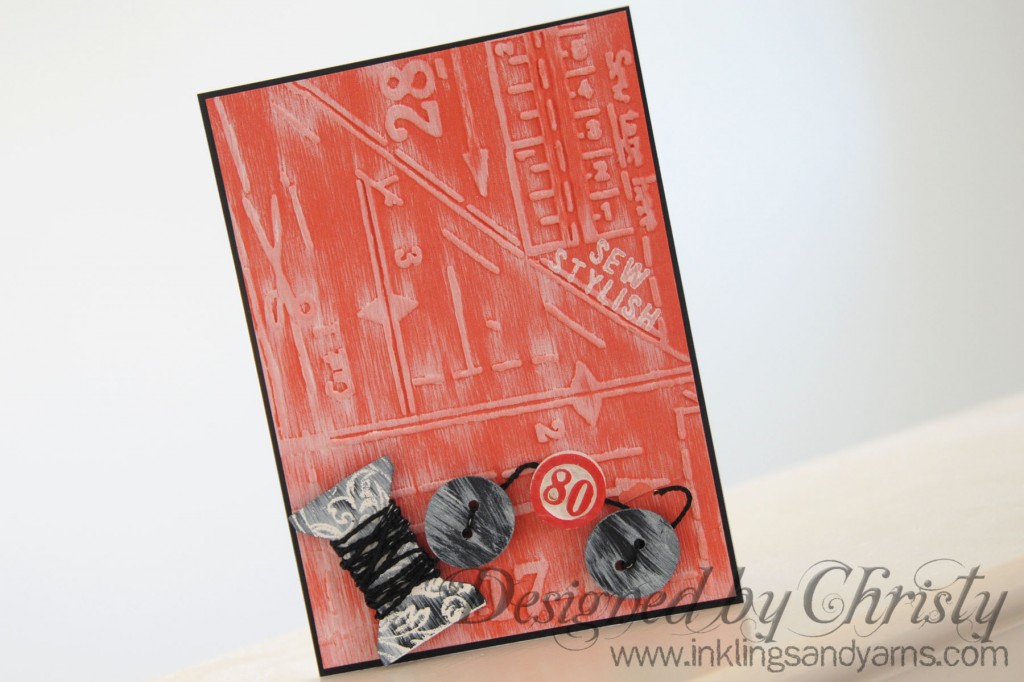 The whitewash effect comes from just lightly brushing the dabber over paper. No diluting, and no paint brush necessary.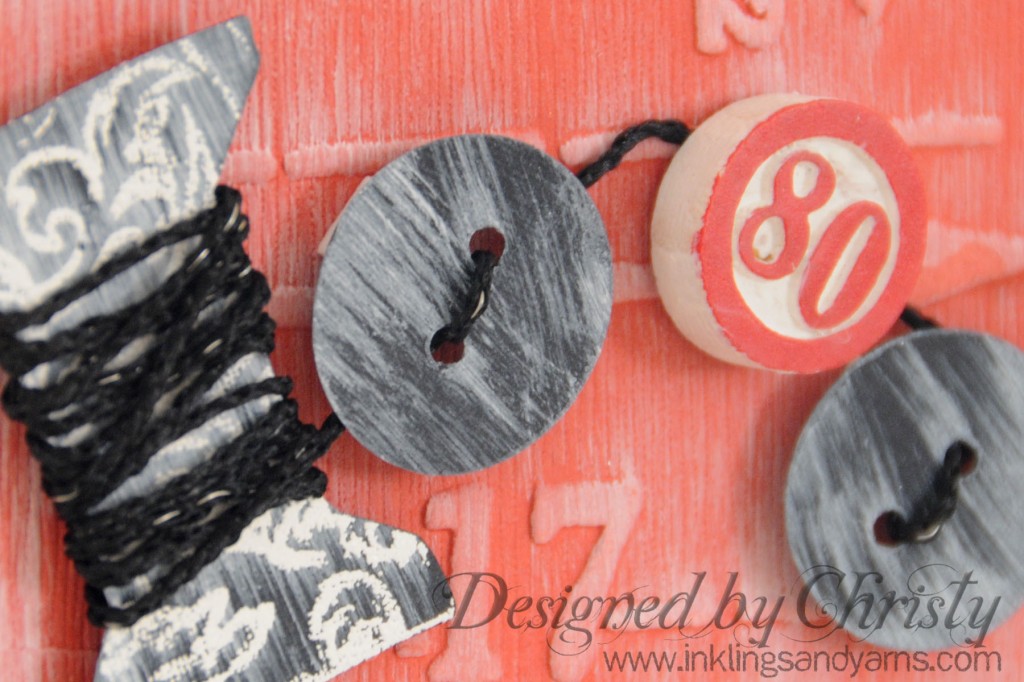 I used a lot of Tim Holtz stuff here (embossing folder, die, bingo piece, flourish stamp) along with some May Arts wire thread and a sentiment from a Hero Arts stamp set that fit in perfectly.
And now I can both cross blogging off the list and take the laundry out of the dryer. I'm getting good at this!