Welcome to the "Go Ahead, Laugh At Us!" Blog Hop, brought to you by the Hambo Stamps Bacon Bits! If you've just arrived from Melissa's blog, you're on the right track. If not, get back to the Hambo Stamps blog, Talk To The Ham, and get started. Go!
We're hosting this hop today to show off Hambo's hilarious stamps, along with gorgeous May Arts ribbon. We also want to help you celebrate April Fools Day with a little laughter, and some prizes. That's right, make sure you comment on every blog on the hop, because hidden somewhere is a $15 gift certificate good for anything (rubber stamps, digis or ribbon) from the Hambo store. You have to comment on every blog to be eligible to win. But that's not all, because one lucky commenter on my blog will get their choice of one digi stamp from the Hambo store. You have until April 3rd at Midnight CST (that's 10pm for my west-coasters) to leave a comment.
Now, speaking of laughter, I found this little cartoon on the internet, and thought it would give you a chuckle.
Did you know that pigs really can get sunburned? You learn something new every day!
On to my card. I have to admit, I may have gone a little overboard showcasing my ribbon. I used HA27 Double Faced Satin Yellow, GE15 Sheer Gold Edge Green, and BT98 Stitched Center Orange/Black. It was just so pretty I had to use all of it. Here's the front of my card: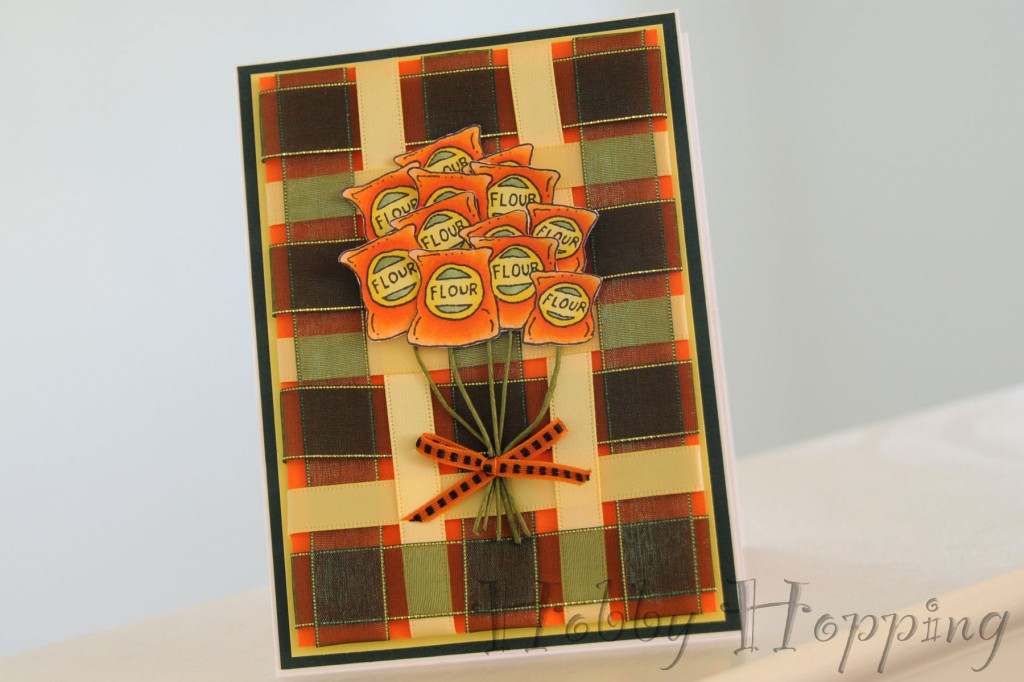 Confused? Maybe the inside will help…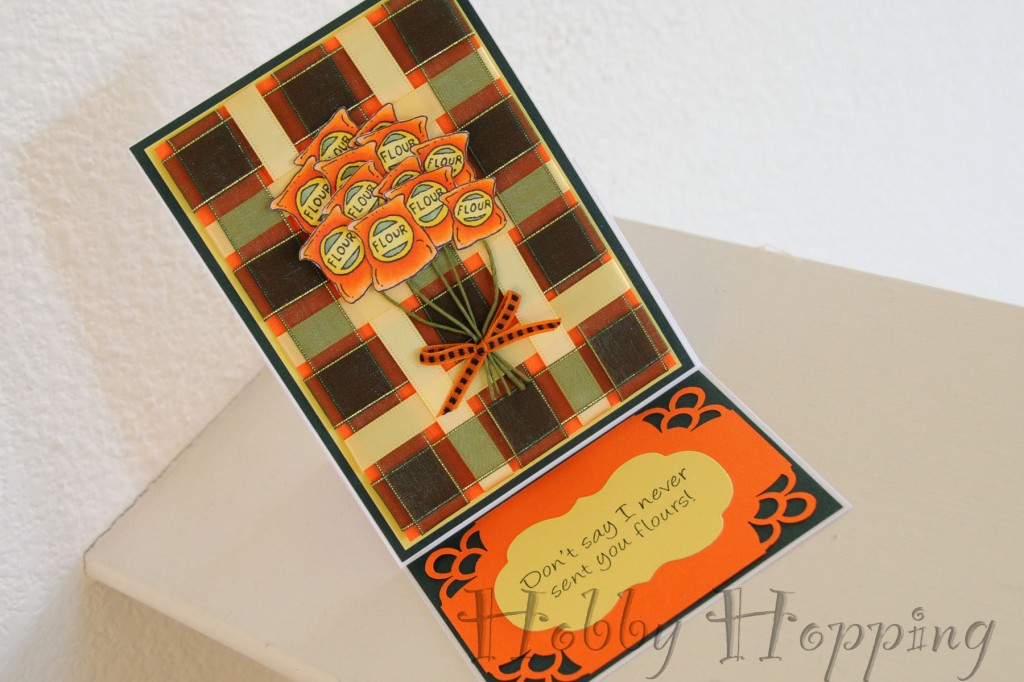 I crack myself up! To make this card I stamped the Flours image 4 times, then stacked them on top of each other and curled the edges a bit to look like actual flowers. The sentiment works perfectly, don't you think?
Now it's time to hoof it over to Silke's blog. You will love what she's made today! Thanks for hopping, and good luck!