This is a tough post for me because I hate pictures of myself. But I guess if I'm going to make clothes and blog about them I need to get over that. SO. Here we go.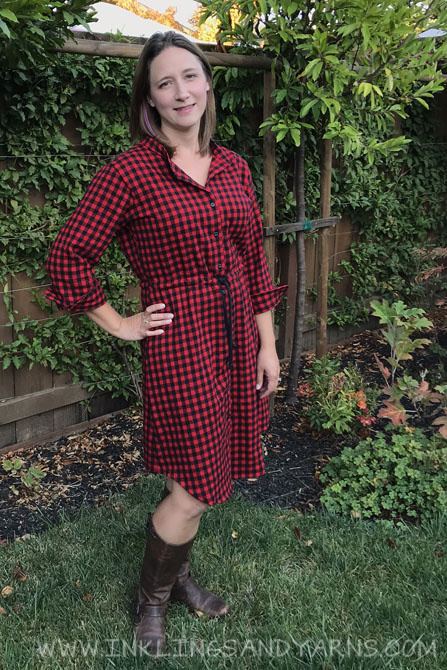 A couple weeks ago I had the pleasure of testing the Julianne pattern for the Do It Better Yourself Club. You guys, this is such a great pattern. It's easy to follow, and Jessica and Kelly provided a super-robust tutorial that covers everything from how to print a PDF pattern to how to make custom adjustments to fit your specific size. I consider myself a confident-intermediate sewist, and I really had no trouble with it. I would definitely encourage any confident-beginner or better to try it.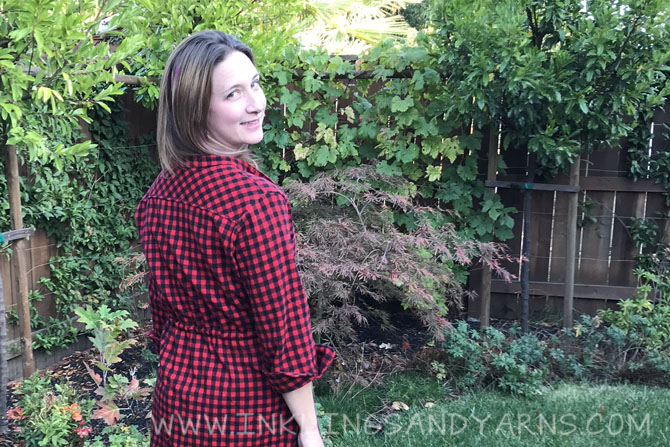 I know, it's full of things that are really intimidating for people who are new to sewing–like cuffs and collars and button-plackets–but I promise you all the info you need to be successful is in there. And there are so many options that you can start with a short-sleeved button-up in a light cotton and work your way to a curved-hem dress with a half placket, drawstring, and button cuffs in perfectly stripe-matched plaid . It's just an awesome, versatile pattern. I've already bought another flannel to do a tunic-length version, and once spring rolls around I have some lightweight wovens that would be great for it.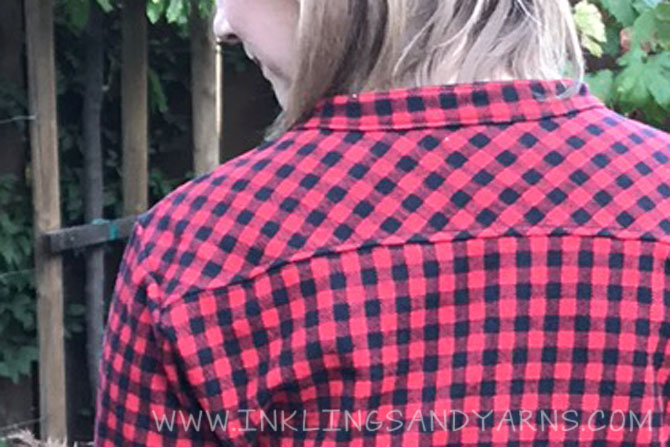 Overall I give this pattern an A, and the awkward pictures of me a C-.