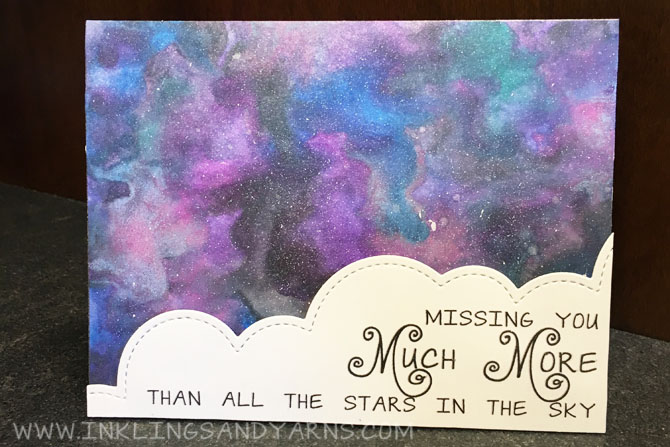 If you watch my Instagram, you've noticed that I've been doing a lot of coloring lately. That's all thanks to the Daily Marker 30 Day Coloring Challenge. I love this challenge for forcing me to sit down and practice my coloring every day. (Yes I know that sounds crazy.) When you bounce between crafts the way I do, it's easy for some of your oldest, truest ones to get back-burnered. So it's nice to have this excuse to focus on one particular hobby for an extended period of time, and I like to use it to expand into areas I'm either unfamiliar with or don't have much of a knack for.
I've been coloring with Copics for so long that the watercolor trend has really thrown me for a loop. So my goal this month has been to focus more on watercolors, and to stop expecting my Zig markers to blend the way Copics do. So last week I broke out some paints and decided to try painting a galaxy. There are approximately 285,000 video tutorials on youtube for how to do this, and every last one of them makes it seem really easy.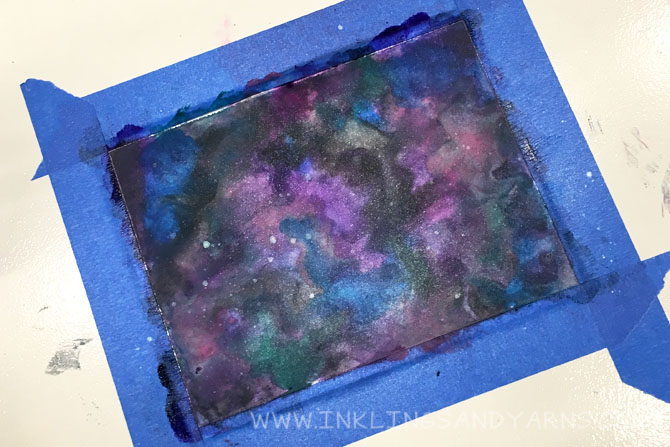 I don't know if I'd call it easy. What I ended up with felt kindof like an ugly mess at first, but I'm learning that that's just a step that all watercolor goes through. Eventually as it dried it started to look passably similar to what I'd had in mind. I used Crayola watercolor paints, and sprayed it with an old bottle of Glimmer Mist. Eventually I added white puff paint for more noticeable stars. (I have a lot of money invested in a lot of different coloring mediums; I'm going cheap on this one until I feel a little more comfortable with it.)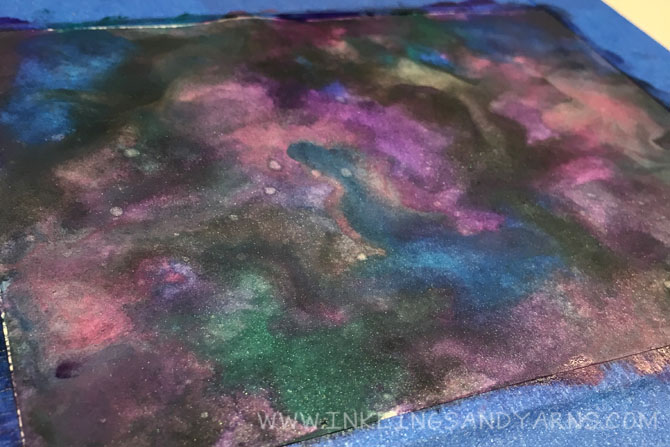 Now, the unspoken portion of the coloring challenge is the actual using of the things you color. Check the #thedailymarker30day hashtag on Instagram and pretty much everyone's posting beautiful finished cards featuring their coloring. Not me. Most days its all I can do to find the time to color. Trying to figure out a background and embellishments too is generally beyond my current capabilities. But this little galaxy was already perfectly sized for a card back, and it was pretty enough that it didn't require a whole lot of embellishment, and I needed a card to send to my grandfather…so it all just came together.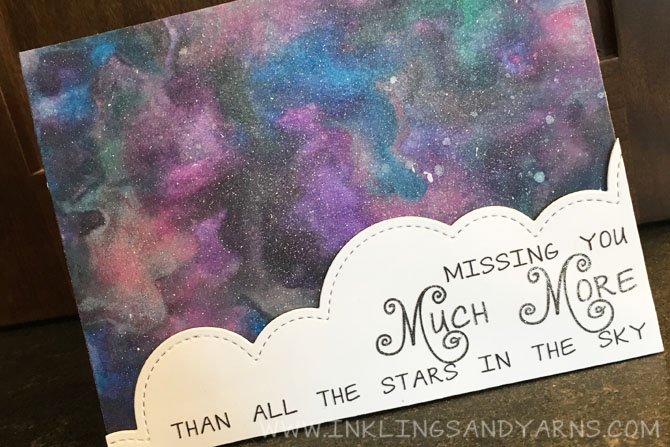 I call my grandfather Moredad, and my kids call him Much Moredad (get it?).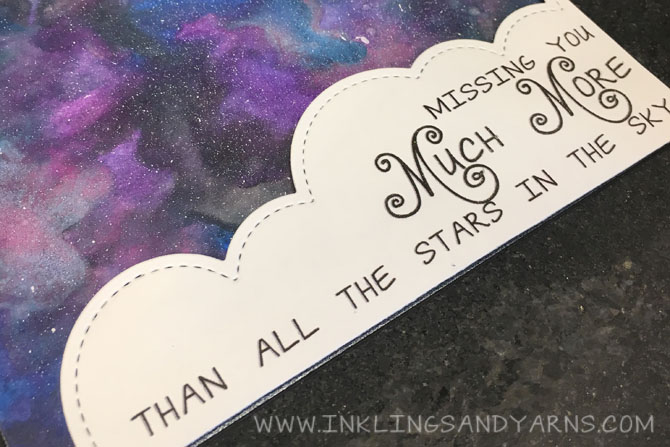 He's 95, and he lives on the other side of the country, and he's amazing. He's also been sick, so I wanted to send him a card to let him know that we're missing him and thinking about him. So the sentiment's kindof obvious, right? I printed it (the font is Janda Swirlygirl) on Neenah and cut it out with the Lawn Fawn Puffy Clouds border die. Then I added a little bit of clear Spica pen to emphasize the "Much More," and mounted it all onto some shimmery black cardstock.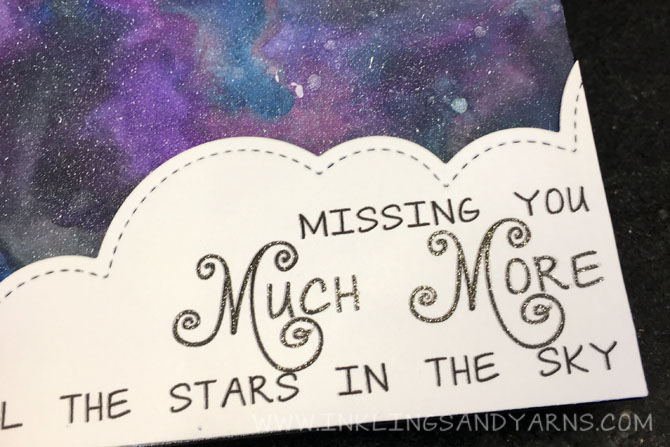 Easy peasy! I just need a few more cards to come together this quickly for me and maybe I'll really get back into the swing of things with this daily crafting.
Supplies: