Okay. I made this card in September of 2015, and never got around to writing about it. But I still love it, so here you go.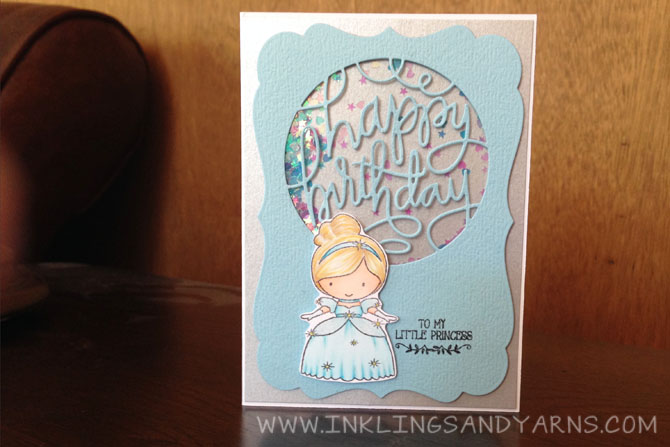 It's possible that the horrible lighting and hideous wood-paneled walls at the house we used to live in played a role in why I blogged so little…but anyway.
At the time, the stamp and die were (relatively) new releases, but yeah. They are both still available, and I think they've withstood the test of time :) The Little Princesses set is from Darcie's Heart and Home. Look how cute they are! My niece's 2nd birthday party was a Cinderella theme, so this was an easy choice for her card.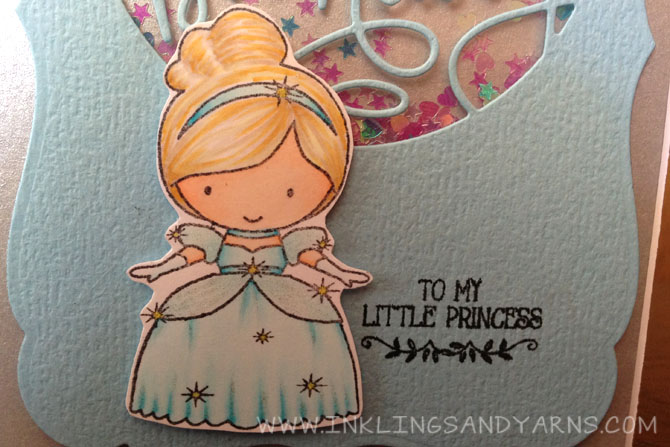 When Simon Says Stamp released the Happy Birthday during their Stamptember release that year, I had to have it. It's so pretty! And perfect for shaker cards. Generally when I buy stamps and dies I don't have much of an idea of how I'll use them. I just get what I like. But with this one I had a vision of the card immediately. It came together just how I imagined it would. Cinderella is colored with Copics, with hints of clear Wink of Stella, and the shaker is filled with Martha Stewart Crafts glitter.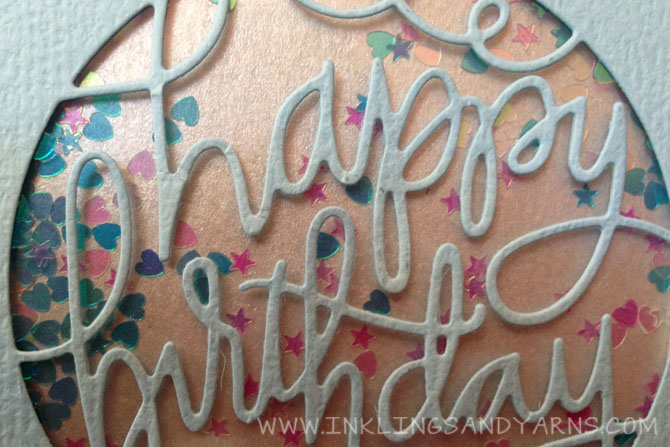 Although it took me a year and a half to write about it, I actually did get this baby in the mail in time for my little Evel's birthday. Never sent her a 3rd birthday card, though…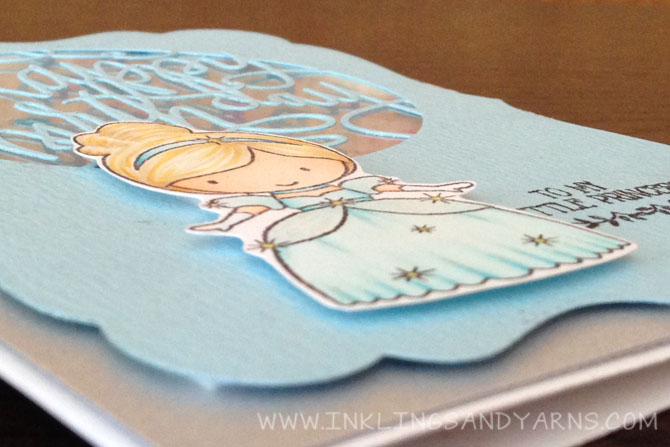 Supplies: