My friend Sara and I spent Saturday afternoon shopping at the Scrapbook Expo in Pleasanton. To say I went a little overboard might be a little understatement.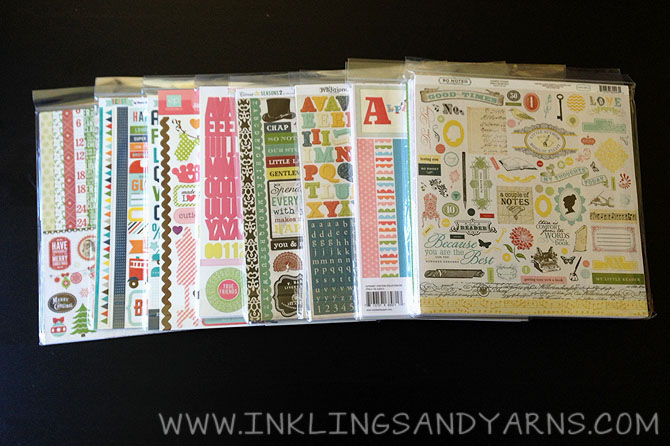 I bought tons of paper (that's a literal statement, according to my still-aching shoulder), and an assortment of new stamps, dies, and stencils from La La Land, Impression Obsession, Lawn Fawn, The Crafter's Workshop, and Avery Elle, plus a set of Faber Castell Gelatos. I also finally got the Sizzix magnetic platform, which I've been wanting since it was released last July.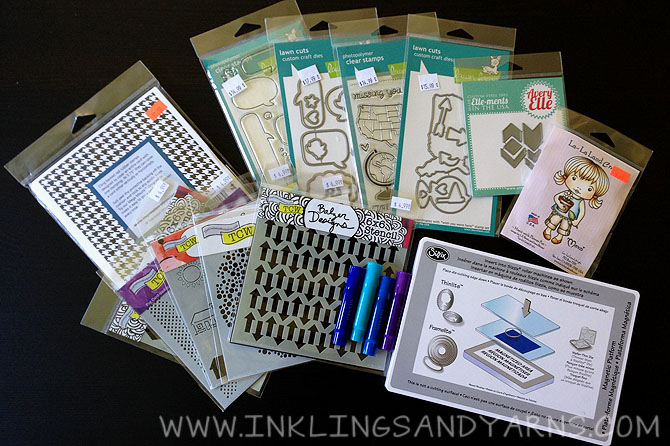 But wait, there's more! It's been awhile since I discovered new (to me, at least) products that really excited me, and on Saturday I found three almost as soon as I walked in the door.
Epiphany Crafts Shape Studio Tool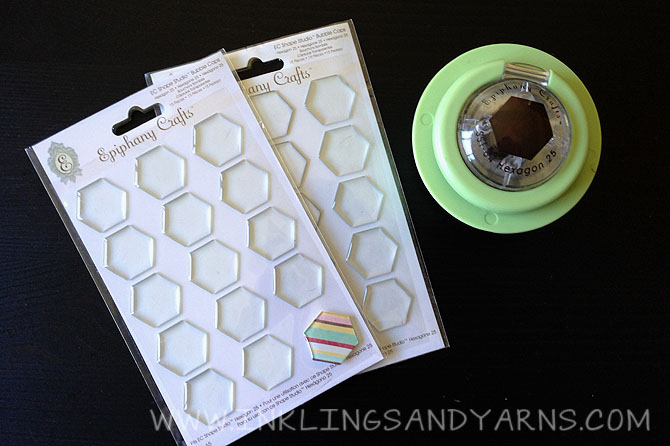 These guys have been around since…at least 2011. Where have I been? I LOVE THEM. The concept is so simple, it's a punch with matching epoxy stickers.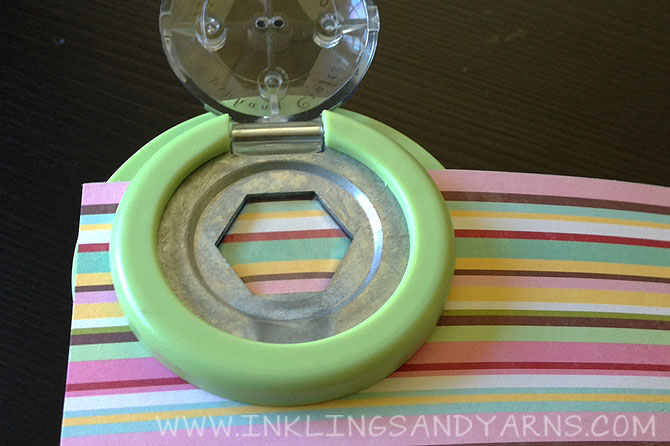 You can hardly tell in the picture, but I placed the epoxy sticker right in the well of the punch after the paper was lined up. Then all you have to do is close the lid and press to punch, and you get a perfect charm every time. Again I say, I LOVE THEM. I want alltheshapes.
I totally want them to make the epoxy shapes with either button holes or charm holes, and then make tiny matching hole-punches.
The Rubber Cafe's Scrap Happy Glue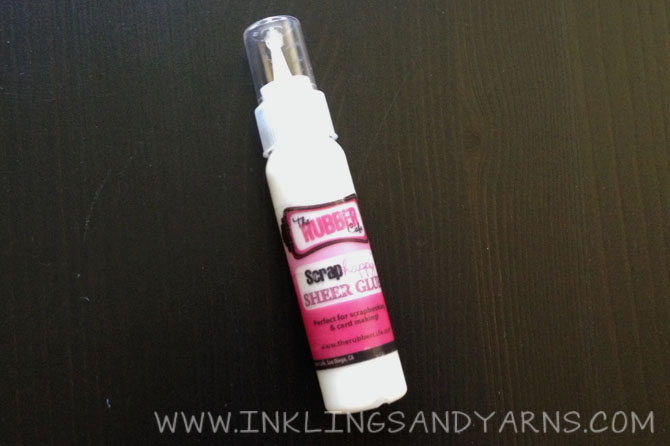 I thought I had all the adhesives I could possibly need. Scotch ATG, Glue Dots, Beacon's 3-in-1, Glossy Accents, and Tombo are just a handful of my go-tos. But none of them work the way Scrap Happy works. It dries tacky, so you can actually make your own glue dots out of it. AND you can stamp with it, and pour glitter on it, and the glitter STAYS. You all know I'm pretty obsessed with, and loyal to, Elizabeth Crafts' microfine glitter and Be-Creative tape combo. For years I've been convinced that it's the only way to glitter. But now I've seen the error of my ways.
I don't have any pictures of this in action yet, because I haven't had enough time to play, but one more awesome thing about it is that it's cosmetic grade, so you can stamp on skin and use powder eyeshadows or glitter to make temporary tattoos!
Krazy Kreations' Krazy Karrier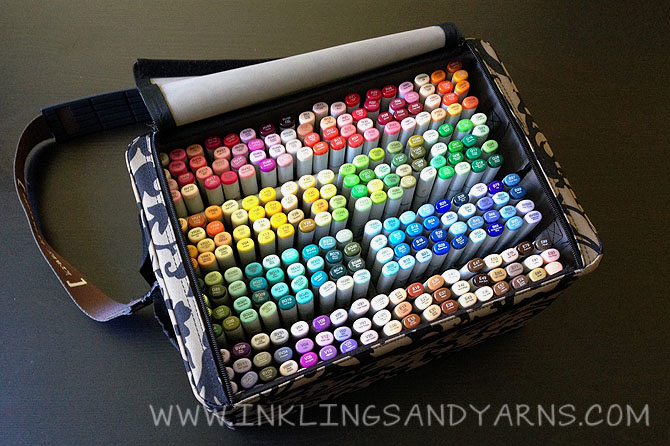 I used to lug my Copics around in this big, heavy rolling suitcase from Crop-In-Style. It was not a very efficient system, because the acrylic storage cases would always open and spill, and every time I got to a class or crop I'd have to re-organize all my markers. This case is, I don't know, a 3rd of the size and I can sling it over my shoulder. It holds 288 Copics, which is approximately 40 fewer Copics than I own, but I don't even mind. Because it's still so much easier to just carry this thing and Copic wallet with my extra markers. Now I can use the big case for things like paper and larger tools. So I guess technically I didn't reduce the amount of stuff I'm lugging around, but I sure made the lugging easier.
So obviously I had an awesome time. I couldn't believe there was so much out there that I'd never seen or used before. The lesson here is that I need to shop more often, I think.
Want everything I got? Links right here!