I've had these pictures for almost a year and finally got around to putting them into a layout. Just in time for Easter, right?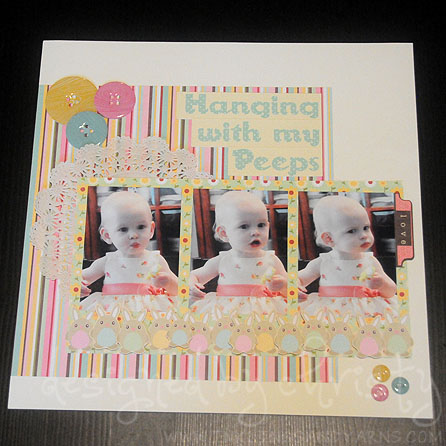 The little one has slightly more hair these days, but otherwise not much has changed. She still gives me that look if I ask her to share her candy.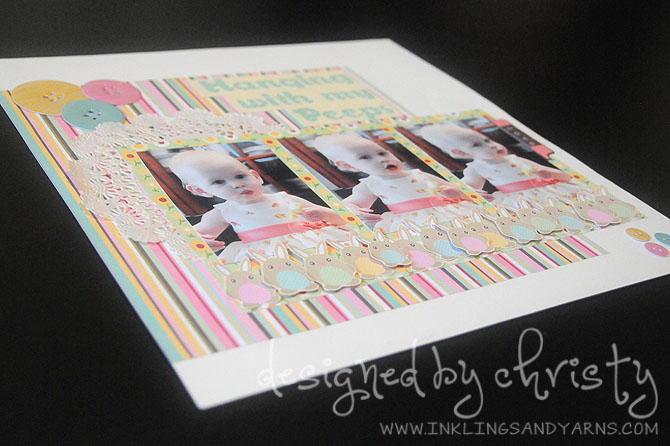 The paper line is Southern Chicken Dumpling Soup from Jillibean Soup. I'm not sure why they didn't call it Rabbit Stew, since the line features bunnies. I fussy-cut every one of those little guys, but I think it was worth it.
I'm looking forward to a similar photo series this year.
Supplies: