Jesse's grandfather is an amazing woodworker. We have several of his creations, but my favorite is a little yellow rocking horse that had been Jesse and his brother's when they were children. I took this picture back when Allie was still tiny. Her feet didn't even reach the floor, but she was just big enough to sit on it unassisted.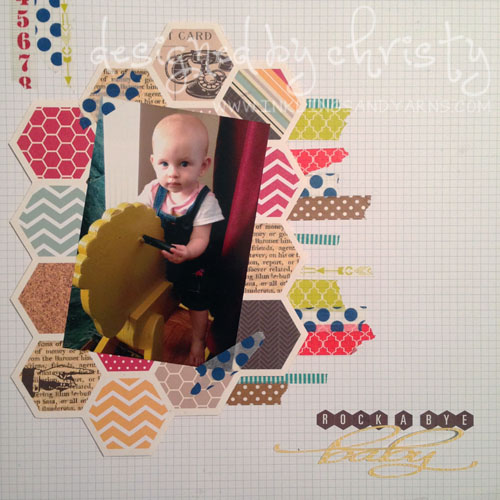 These days, she climbs on it herself, all the time. She absolutely loves it. Sometimes she'll just sit on it where it is, sandwiched between the fireplace and end table in our living room. But usually she drags it into the middle of the living room so she can rock real fast without bumping into things.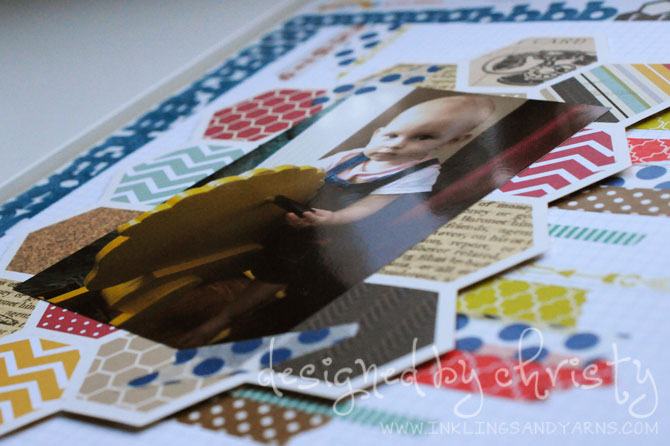 The background papers for this layout are from the 24/Seven line from Simple Stories. I love the simple designs, classic colors, and slight vintage flair of this line. The honeycomb paper is popped up over the background, and I layered lots and lots of washi tape behind it.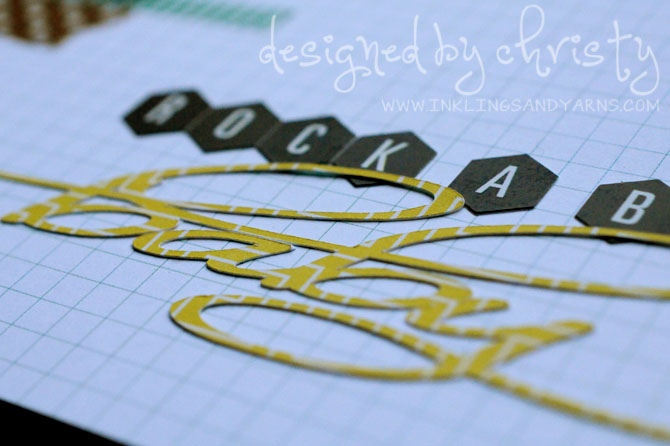 The hexagon letter stickers came from the All About A Boy Line from Echo Park, which happens to coordinate nicely with 24/Seven. I cut the word baby with my Silhouette Cameo, also using paper from the All About A Boy line.
This layout was so much fun to make. It came together so easily, and I love the mix of patterns and colors.