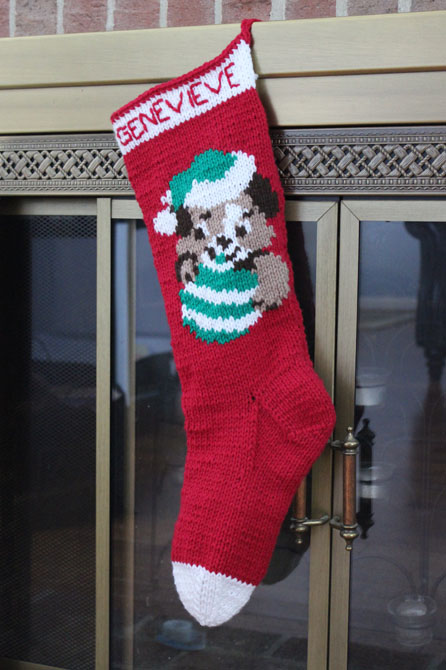 Another year, another Christmas stocking. This one was made mostly in Jamaica, with parts done in Chicago airport, and finishing touches made at home in DC. It's becoming a Christmas Eve tradition for me to sit in my in-law's living room after Christmas Eve dinner furiously weaving in ends and adding the name to the cuff.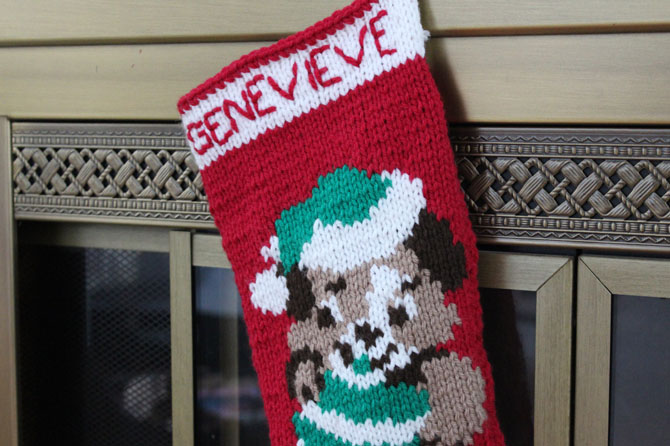 This year's stocking is for my new niece, Genevieve. She got a puppy to match my sister's kitten. Next year's will be for my next niece or nephew, who is due any second now. I believe I'm the only one in my family hoping there aren't any more babies in 2014. Really. One stocking is enough knitting for me for the year.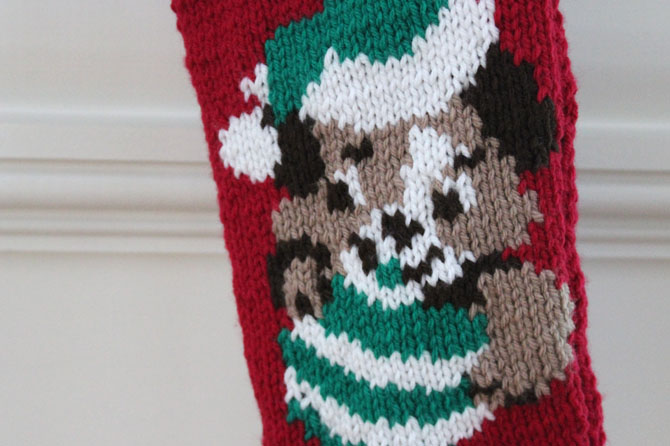 This is probably the most difficult design I've done, although I may just not be remembering how difficult others were. There were a lot of color changes. So many. Too many.
I think it came out really cute, though.