It has officially been over a month since my last post. Yikes! The holidays were a whirlwind of fun and excitement for our family, hence the lack of updates. Don't worry, though. I've returned with lots of material for future posts, and the Inky Linky will make its return on Wednesday.
If you follow me on instagram, you may have seen that we started our Christmas vacation with a trip to Jamaica. Actually, that's not quite true. We started our vacation with a trip to the emergency room. For me. Turns out that when sharing airport chicken fingers with your toddler, it's best to chew your food before swallowing. After a long and uncomfortable flight to DC, we headed to the hospital to dislodge the silver-dollar sized lump of chicken from my throat. Embarrassing. (Though apparently not embarrassing enough not to share here.)
But back to Jamaica.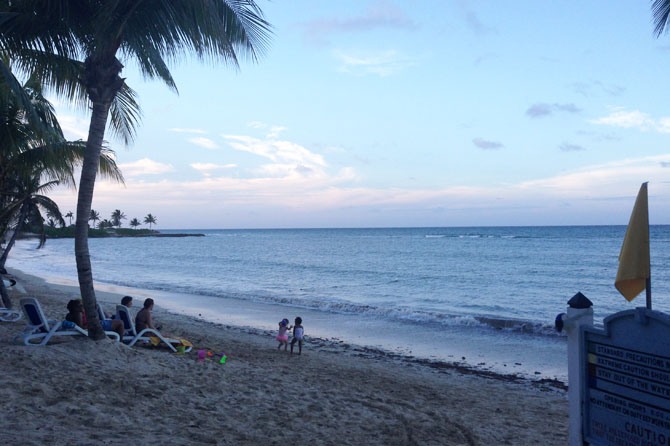 It was lovely. And child-free! We left Allie with her grandparents for a week of fun. We're not sure who had a better time. Actually, we're pretty sure it was us. It was not a craft-free trip, though. I spent the week we were there knitting a stocking for my first niece and God daughter, Genevieve. You'll remember that I'm the currently-designated stocking-knitter for all new members of our family. Look for a post about it soon.
After a little more mild airport drama, this time in the form of a cancelled flight, we made it back home for Christmas. I'm pretty sure there is nothing more fun than watching a toddler open Christmas presents. Or covering a baby with ribbons.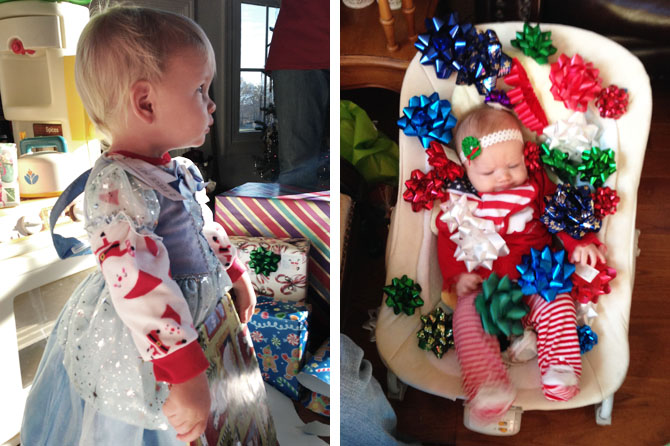 We finally had an uneventful flight home, and then drove up to Tahoe to spent New Years Eve with friends. The lake was beautiful, and Allie loved the swings ("fwing!"). She did not love sledding. Kid has a lot to learn.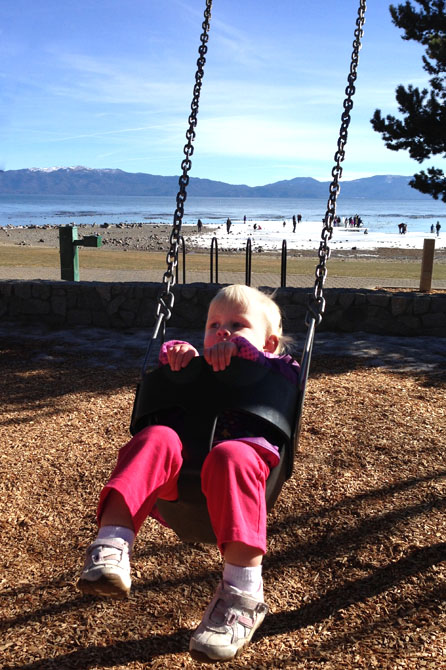 Now we're back to the realities of work and life, and a too messy-house and too little time. But we're thankful for the time we had to enjoy each other, our families, and our friends, and we look forward to more of all of the above in 2014. I hope all of your holidays were merry and that the new year brings all of you every happiness. Thanks so much for reading.