This vintage card is made with the Cakewalk line by October Afternoon and the Mini Bingo Card stamp from Pink Persimmon. I stamped the image onto white Neenah cardstock and then went to town with my Distress Inks (Vintage Photo, Walnut Stain, probably a little Frayed Burlap), then I used a Distress Stain as a bingo dauber and marked off a few numbers.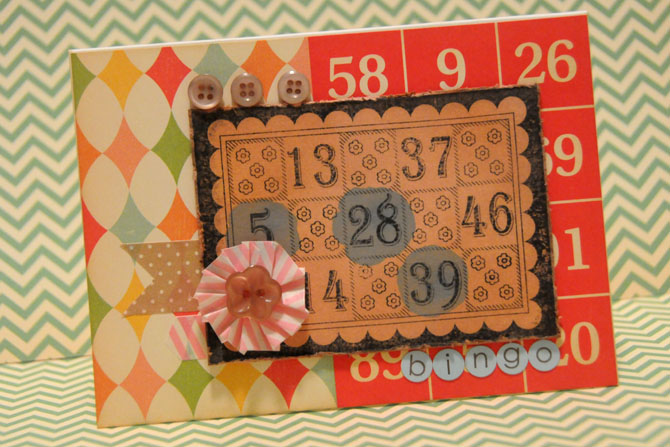 The wash tape flower is a great DIY embellishment. They're super simple to make–just accordion fold your tape at an angle until you have a circle, then slap a button on the front–and very cute.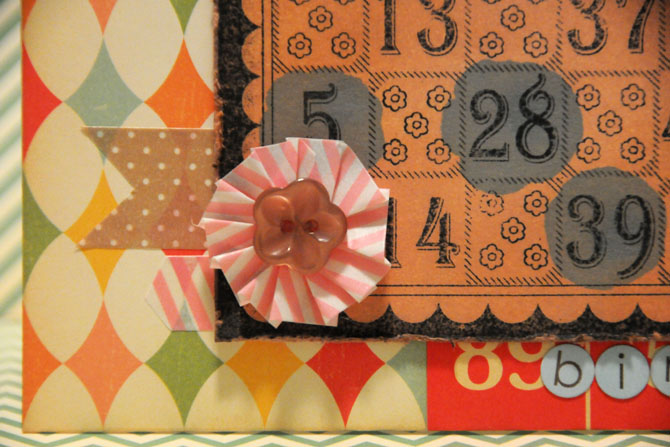 Many apologies for the lack of original posts lately. The end of summer is always super busy, and so far it's not looking like things will let up in September. The good news is that we've discovered Allie shares my love of coloring. Pretty soon I should be able to set her up with a pile of crayons and we can craft together.