Sharing a couple of old(er) favorites today. The Social Club line from Cosmo Cricket is at least a year old (maybe two), but it's still one of my favorites for the colors and patterns. And it goes perfectly with Pink Persimmon's Style Girl. I wish I had a dress like this.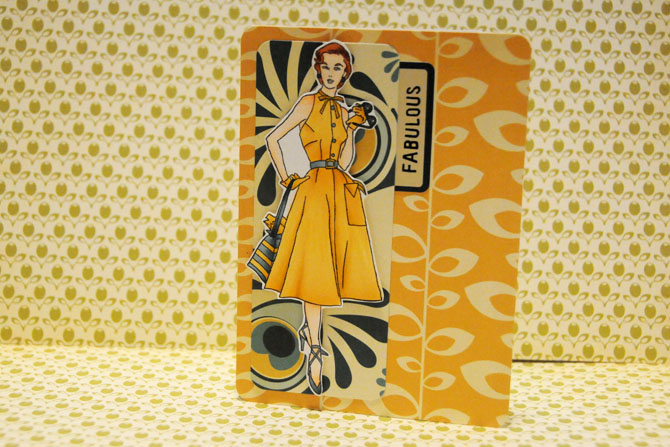 I'll be honest, I colored this long ago. But it looks like I used the high Y-teens (15, 17 and 19, with maybe a little 13 thrown in) for the dress and BG70s (72, 75) for her accessories. Skin and hair would be my standbys: E000, 00, 01, and E35, 37 and 59.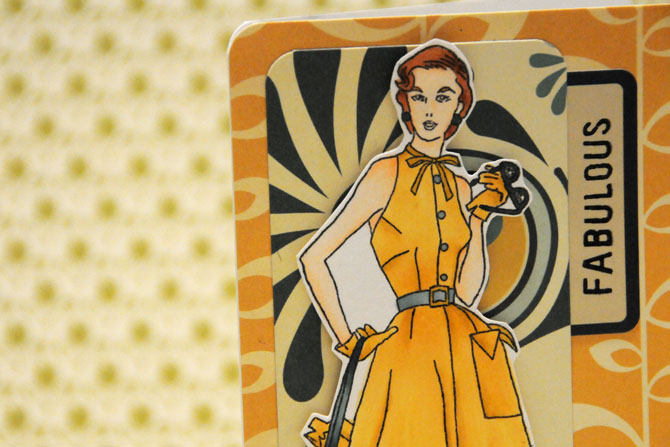 One more thing to love about Copics is how there are marker colors to match pretty much every paper out there.
Linking to:
Anything Goes Challenge Blog
Through the Craft Room Door
Tuesday Throwdown
Make it Monday