I'm pretty sure washi tape is the most fun of all the craft supplies. It's so pretty, and functional, and easy to use. I made these two cards in a matter of minutes using just my tape stash and a cute stamp set from Pink Persimmon.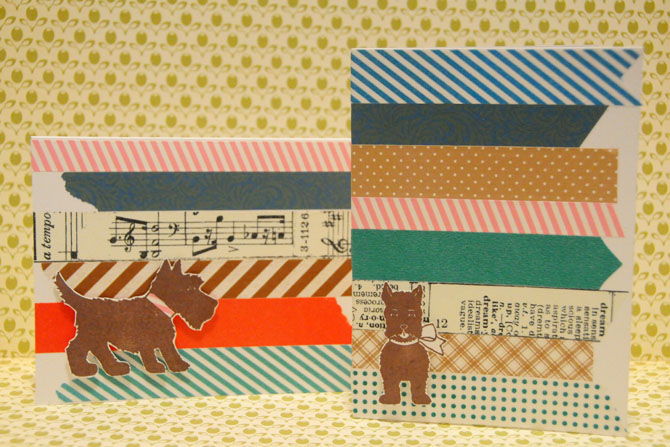 The tape is from all over the place. There's some Tim Holtz in there, and a few rolls I got real cheap at Target, and a couple of other randoms that I've collected over time.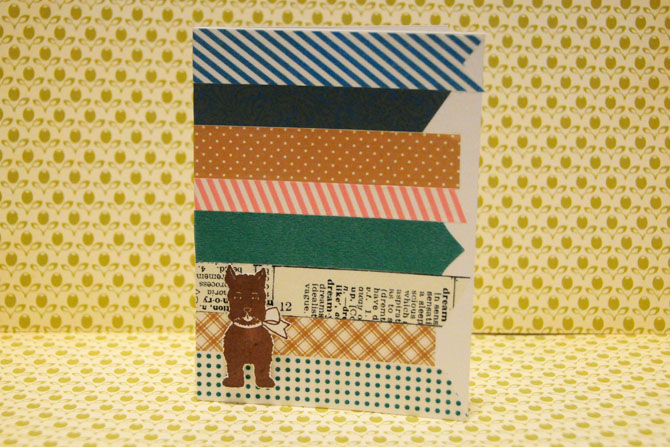 I could make these backgrounds all day. They're so easy, and fast, and the possibilities are literally endless.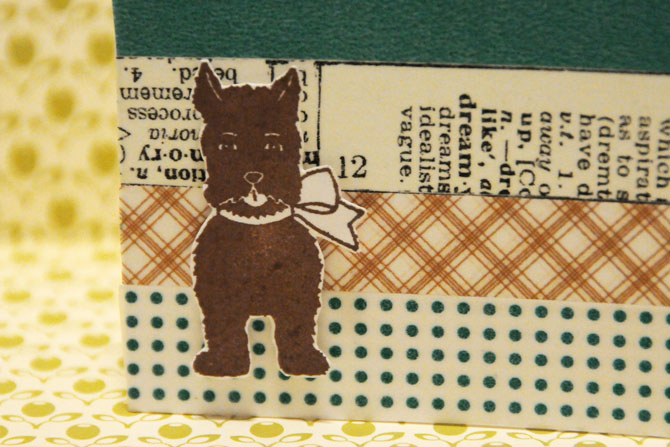 I stamped the dogs with Memento ink in Rich Cocoa. It's a nice sharp dye ink for solid images like this.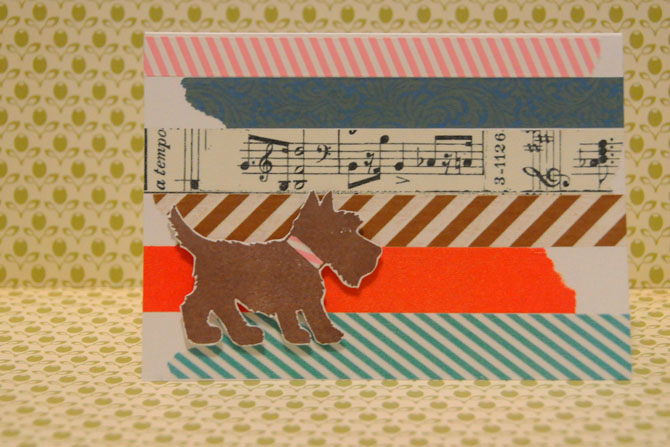 Aren't they cute?
In other news, I did quite a bit of scrapbooking over the long weekend, so as soon as I get some pictures taken I'll have lots to post about. Meanwhile, the Inky Linky will probably go up a little late tomorrow while I prep for my first night away from the Aldergator at the end of this week. That should be an experience.