You may remember that I was back east a few weekends ago for my sister's baby shower. My brother and sister-in-law were visiting from Italy, so we decided to throw the party when everyone could be there. This was a big change for my brother, who is used to having parties thrown for him.
Since we were traveling such long distances, and were there for a relatively short time, we didn't do a whole lot of DIYing for this party. But there was one thing I just had to make.
I pinned this recipe from TidyMom ages ago, just waiting for an excuse to use it. I love duckies, and punch. It was a huge hit and very easy to make. I love how the sherbet and ginger ale foam up to look like bath bubbles.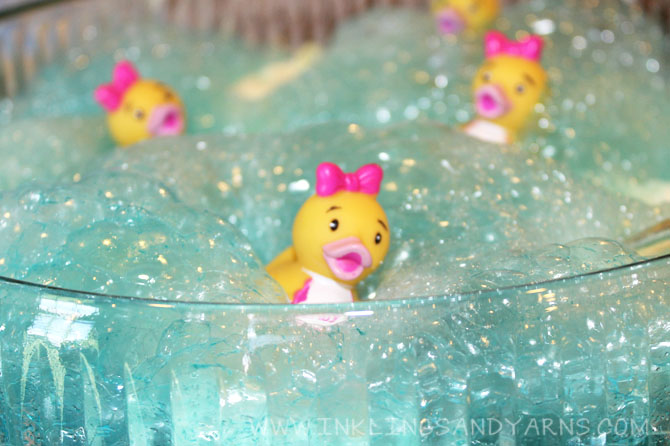 Look how cute they are floating in there!
Needless to say, the party was a hit, and we even managed to get a couple of not-terrible group shots.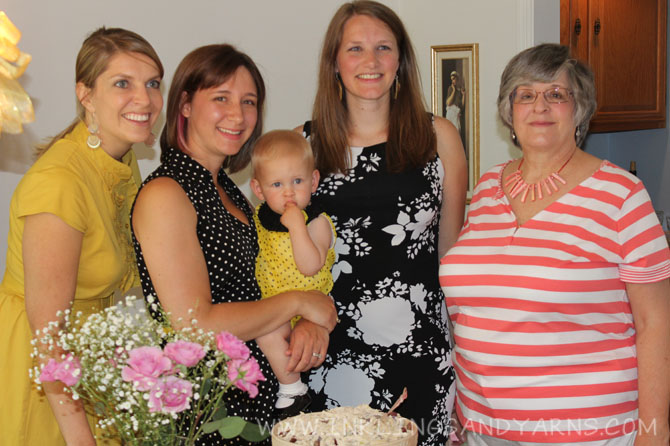 Joy is in yellow and Laura is in black and white. In pink is my Aunt Marcie, who co-hosted with Joy and me.
And here we are with Mom.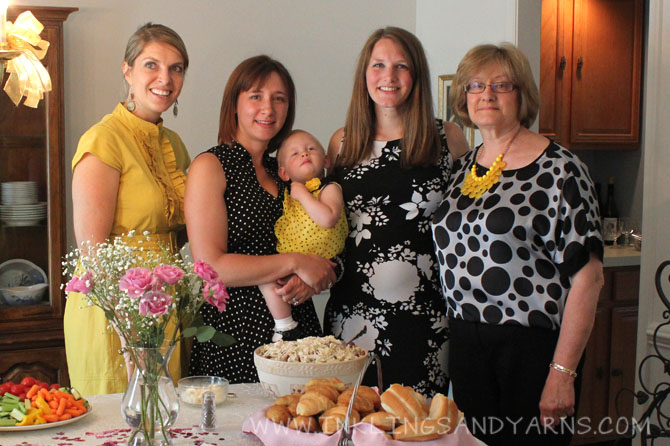 You may notice that our outfits appear to be purposely coordinated. I swear this was not planned ahead. Laura and I have had a knack for unintentionally dressing alike since we were teenagers, and it seems to have spread.