Allie's Easter pictures went much more smoothly than her Christmas pictures. This had most to do with the fact that I wasn't trying to get the OMGPERFECTPICTURE for a card, and instead just wanted a few snaps of her in her dress and with her basket. Plus, I was able to bribe her with candy.
I call this one "I'm Tired and I Have No Interest in This but Since I'm Not a Horrible Child I'll Smile a Little."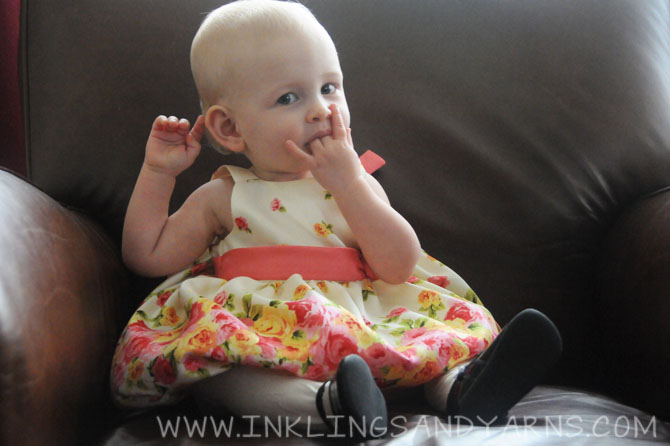 So you can see why I resorted to candy pretty quickly. Here she is sampling a Peep.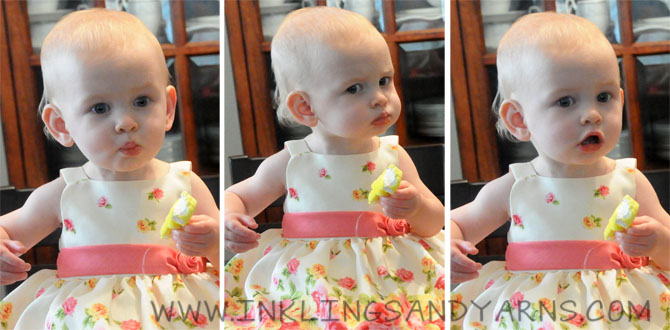 She would not share.
And here she is examining the rest of her basket.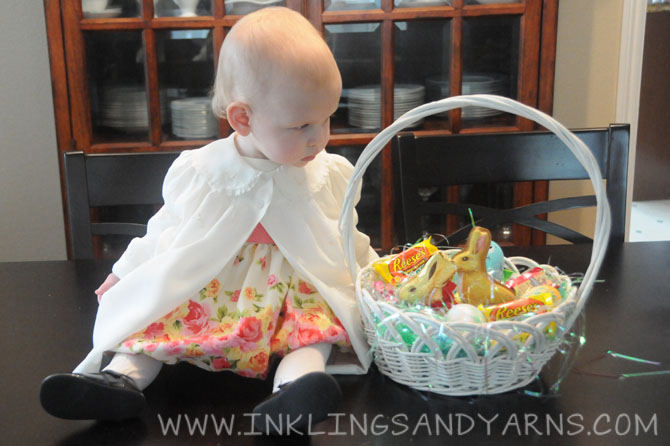 Chocolate bunny?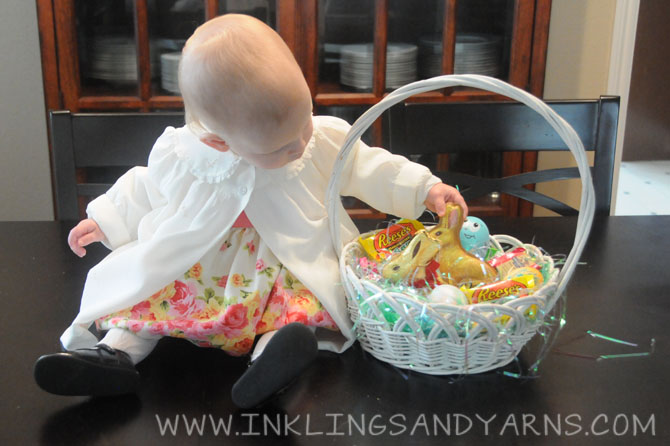 It's a good thing there are two, because they're pretty small.
This?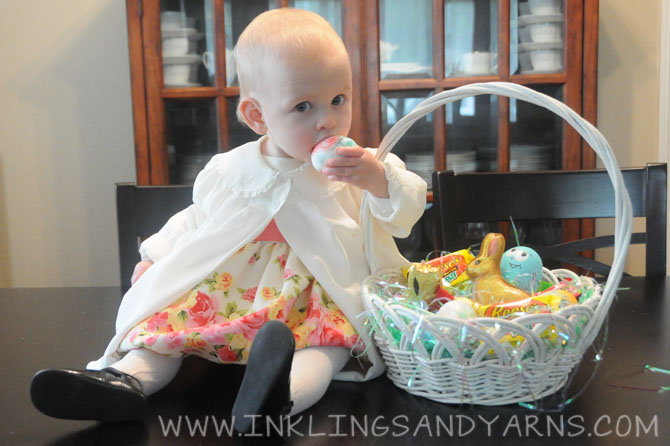 This does not taste good. What's going on here?
Hmm. What's this?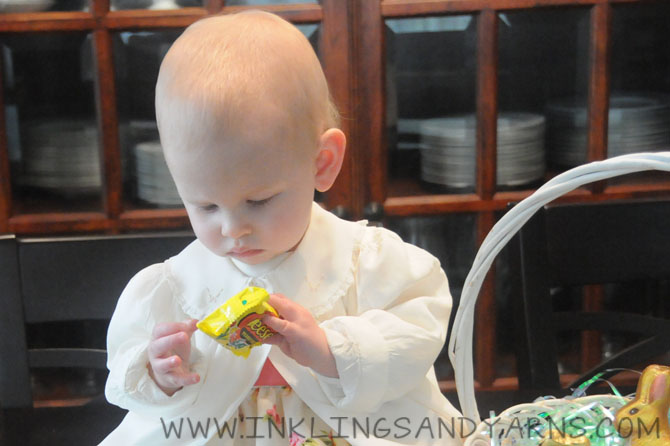 Looks interesting.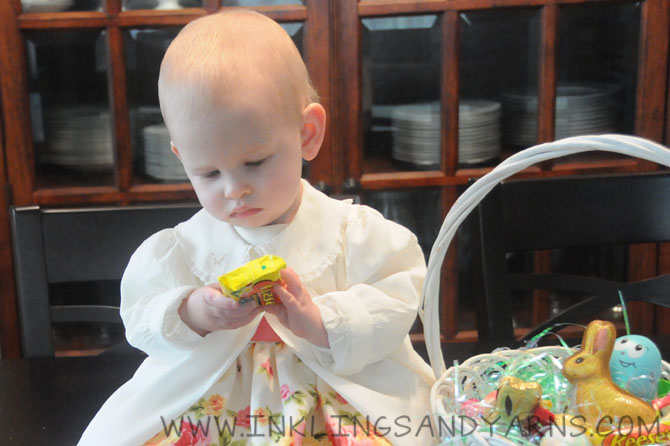 I'll take it.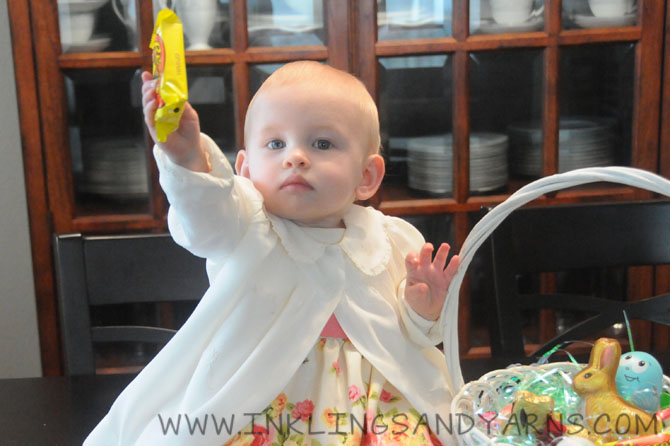 NOW OPEN IT FOR ME.
Hope everyone had a happy Easter and/or Passover!