So yesterday I showed you how you could use a stamp to remove paint for an interesting background texture, but it should be noted that Distress Paints are also great for simple stamping.
All you have to do is lightly dab the paint over the surface of your stamp, and stamp as usual. The paints do work better with images with large stamped areas. Anything with more delicate lines or wide open spaces will turn out more blotchy.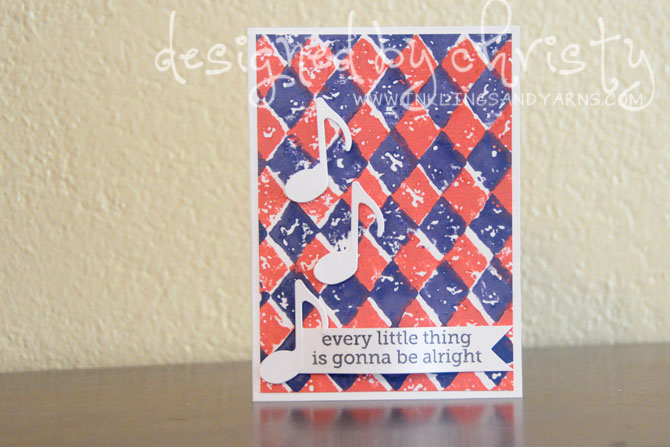 For this background, I stamped first with Fired Brick, then cleaned my stamp well and stamped again with Chipped Sapphire. I wanted the images to line up a little unevenly, so I just eyeballed the placement.
I really like how these paints look on paper. Since they sit on top of the paper more than traditional inks, they look almost screen-printed on.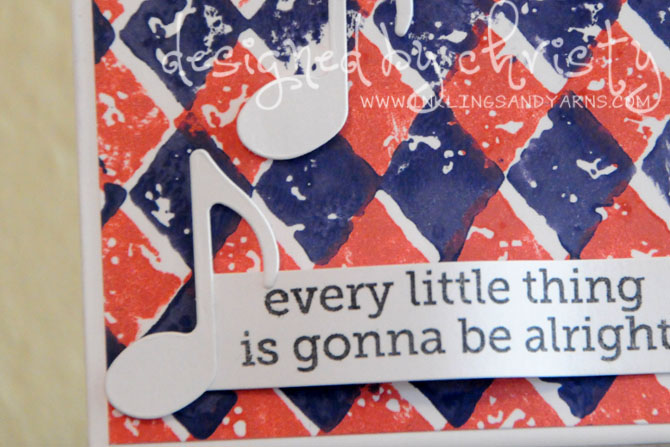 The music note die is an old one from Cuttlebug. I think it was one of the first I bought when I got my Big Kick. The sentiment is from Hero Arts–just a happy little reminder that we all need every once in awhile. At least I know I do.