I've spent the last couple days playing with a bunch of new Tsukineko products that they just got in stock at MLO. I don't think I've properly appreciated their variety of inks and stamping products in the past, but boy is that about to change. I've long considered their Memento ink in Tuxedo Black to be the best for Copics, but beyond that I gravitate toward the Distress lines for my colored inky goodness.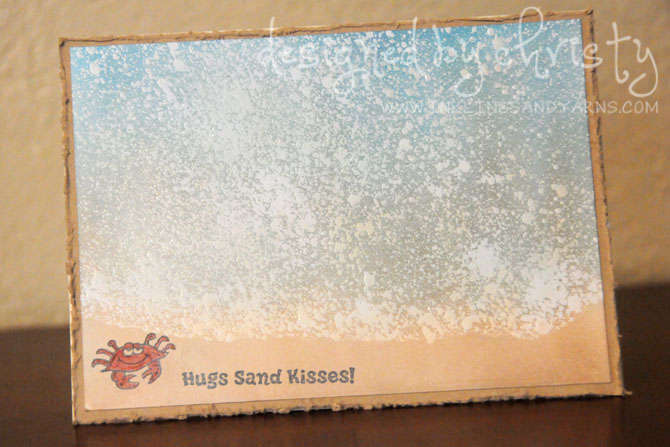 So, welcome to my new obsession. Goosebumps is unlike anything I've ever played with. Think of it as clear embossing without the powder or heat gun. Oh, and it sparkles. You can stamp with it, stencil with it, or apply it directly to your paper. It comes in both spray-bottle and dabber form, and clear and shimmer varieties. Once dry, it creates a slightly raised texture that resists inks and paints.
Last night I had lots of fun just spraying it onto scraps of paper and layering ink over top, but I wanted to create something a little less abstract for it. Enter my computer's background image.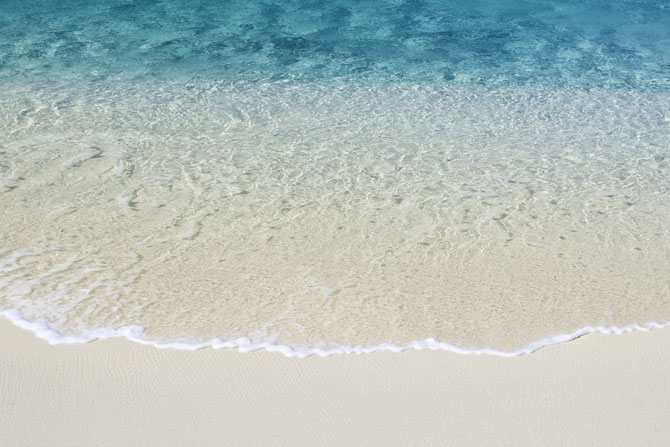 It's just a pre-packaged Apple background, but every time I look at it I want to go to there. So hey, why not turn it into a card?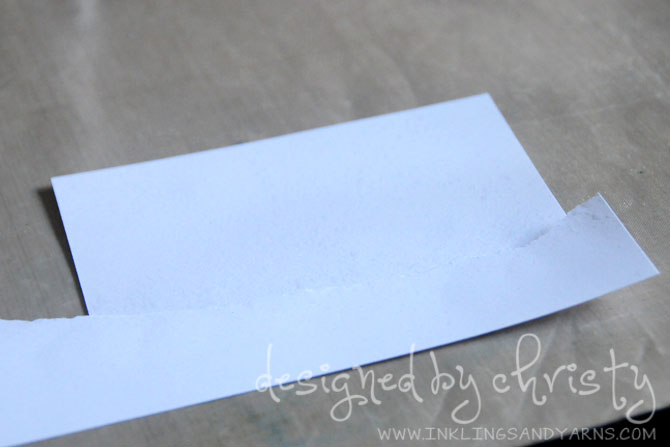 I tore a scrap of cardstock to create the mask for the edge of the wave, and sprayed the Goosebumps over the rest of the paper. To get the lightly speckled look, you need to hold the bottle pretty far (12-18 inches) from your paper. I tried to direct a little more spray toward the edge of the wave to really give it the look of foam.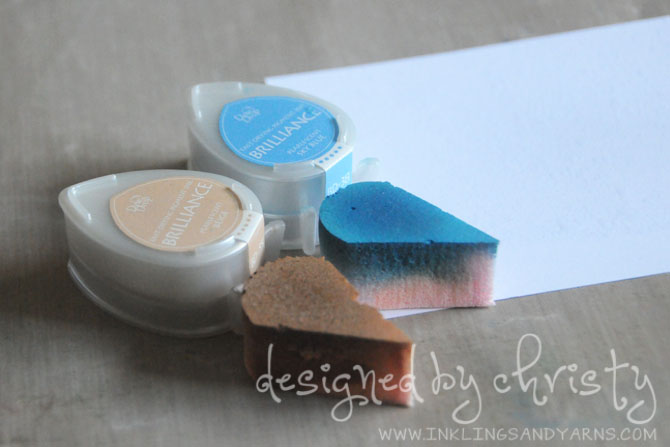 Then I blended on some Tsukineko Brilliance inks in Beige and Sky Blue using their soft blending foam (which are basically the same as the makeup applicators you can get at the drugstore). The Brilliance inks are deep, creamy and shimmery, and show up great on both dark and light backgrounds. I was really impressed with how smoothly they blended.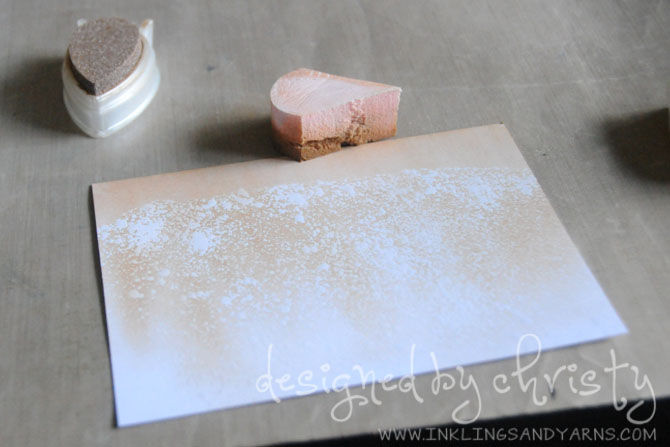 I started by pulling the beige from the "beach" edge of the paper back toward the water.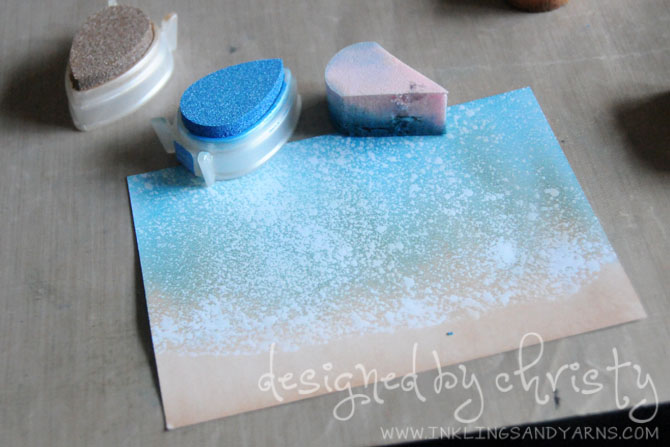 Then I flipped the paper around and did the same with the blue to create the wave.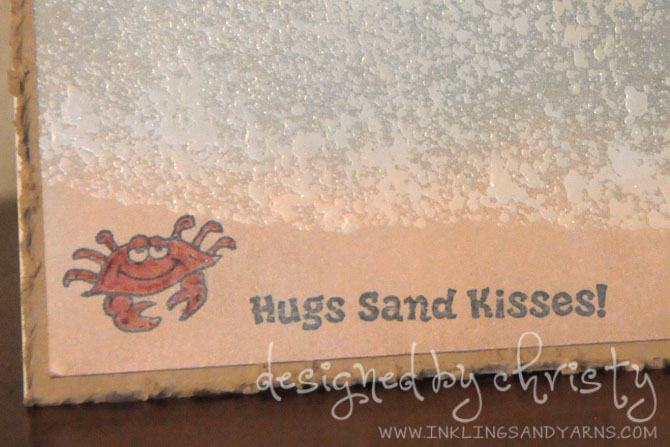 I wanted to keep the card fairly minimalist, and I had the perfect little stamps from Hambo to fit the theme. I stamped them right onto the background in–what else?–Tuxedo Black. The crab is colored Distress Marker in Barn Door (you know I wasn't going to give up Distress that easily).