Allie loves having her Aunt Laura in town. I love it, too, because while the two of them play/eat/nap together I can actually get stuff done. Unfortunately, none of the stuff I got done today was blog-worthy.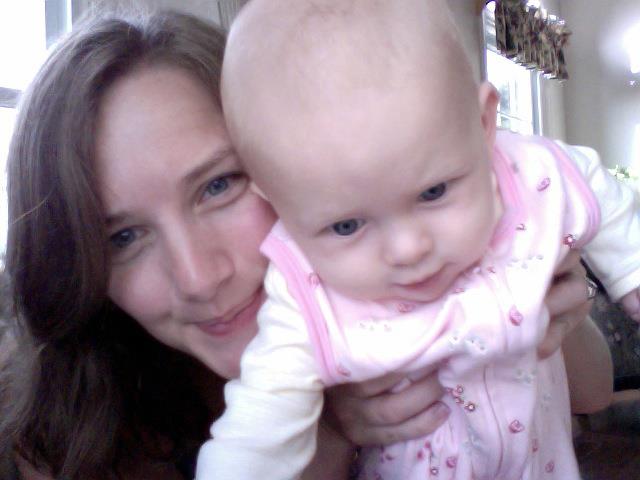 So I figured since I can't provide any decent content today, I'd direct you toward some people who can.
My friend Heather at So Forking Good writes about awesome food. Her Smoky Chipotle Tempeh Chili recipe sounds so good. I'll have to ask Jesse to make it, y'all know I don't cook. Better yet…I could just go to her house…
Nothing to Waste is a new blog written by my friend Amanda. She is a fellow crafty mom (her little girl and Allie were born 2 days apart), but she is WAY more organized than I.
Jen and Joey Go Green is a new favorite of mine. I'm not so great at the green thing, but Jen's posts are very educational!
What are some of your favorite blogs?