I couldn't wait until next week to show off my entry for glitter week on SYTYC. I love it so much. Competition was stiff this week, but I *just* made it through, so MAJOR thanks to everyone who voted. If you'd like to make one of these for yourself, you can check out my tutorials on coloring with Copics on glitter and the burnished velvet technique. It looks like I've never actually done a tutorial on using colored glitter with Peel-Offs, but I'll remedy that in the near future.
While I've never met a craft I didn't like, my first and true love is papercrafting. There's just nothing more satisfying than putting the last touch on a scrapbook layout or crafting the perfect card for an occasion. So I couldn't let this competition go by without breaking out my stamps, dies, markers, and–oh yes–glitter. When I saw this week's theme I knew I was going to have some fun.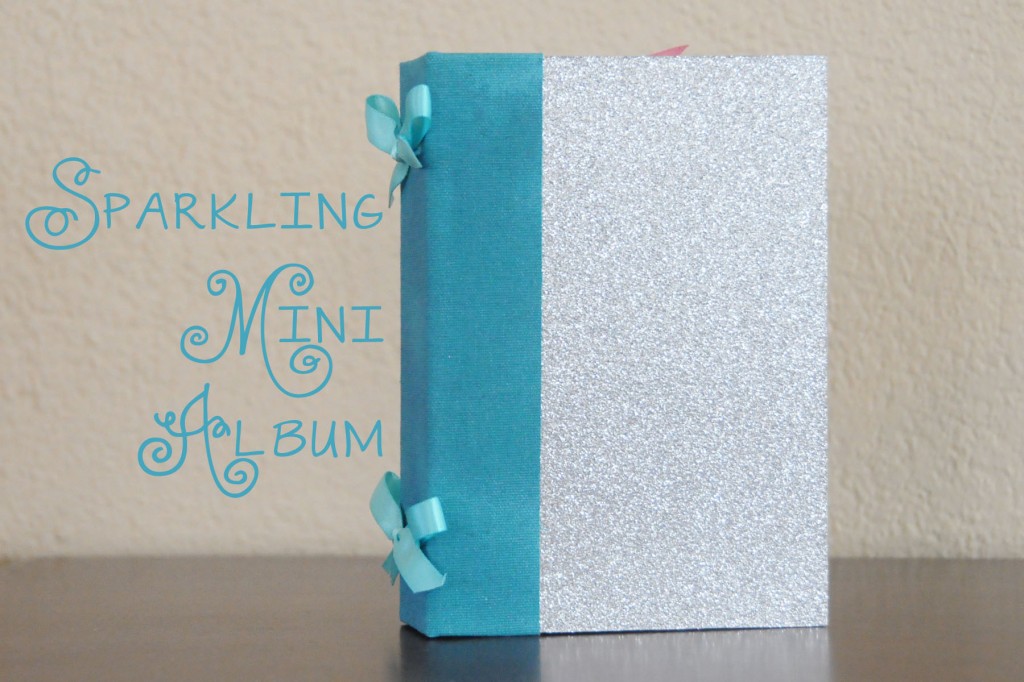 This album has everything: loose glitter, glitter paper, glimmer mist, screenprinted overlays, metallic paint, metallic stickers, Mylar, pearlescent stain, Copic coloring, burnished velvet (it's that thing where you use adhesive tape, masks and different colors of glitter to create a picture or design).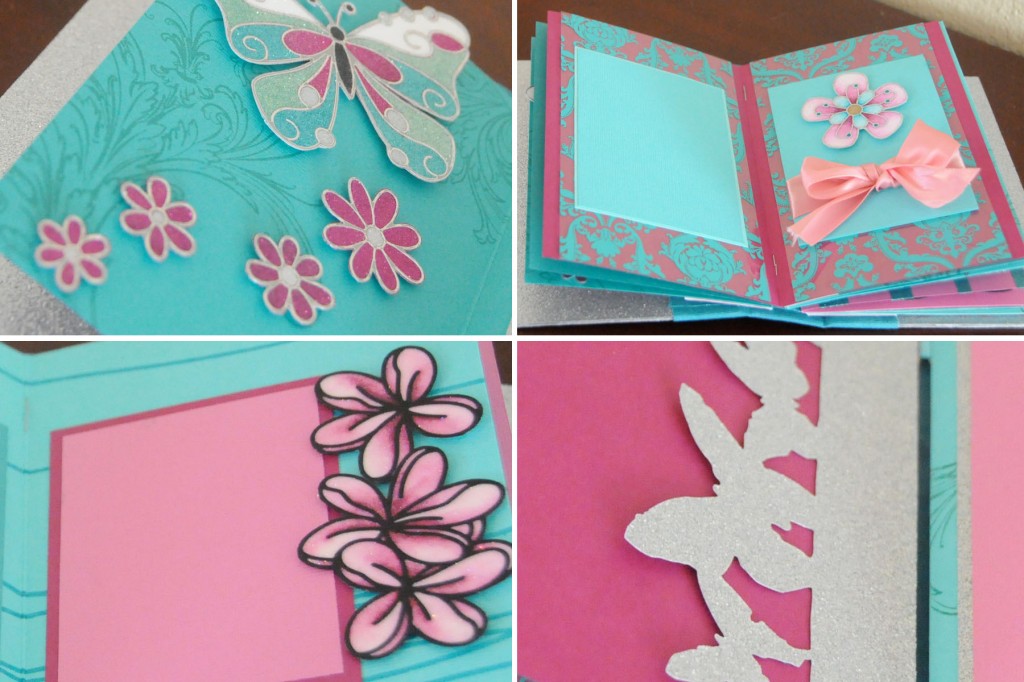 But seriously, I pulled out all of my toys and had so much fun creating this. I made the covers by laminating glitter paper and chipboard, then used sticky back canvas (sprayed liberally with Glimmer Mist) to adhere the spine. Each layout (photographed before pictures were added to preserve anonymity, of course) features at least one sparkly element.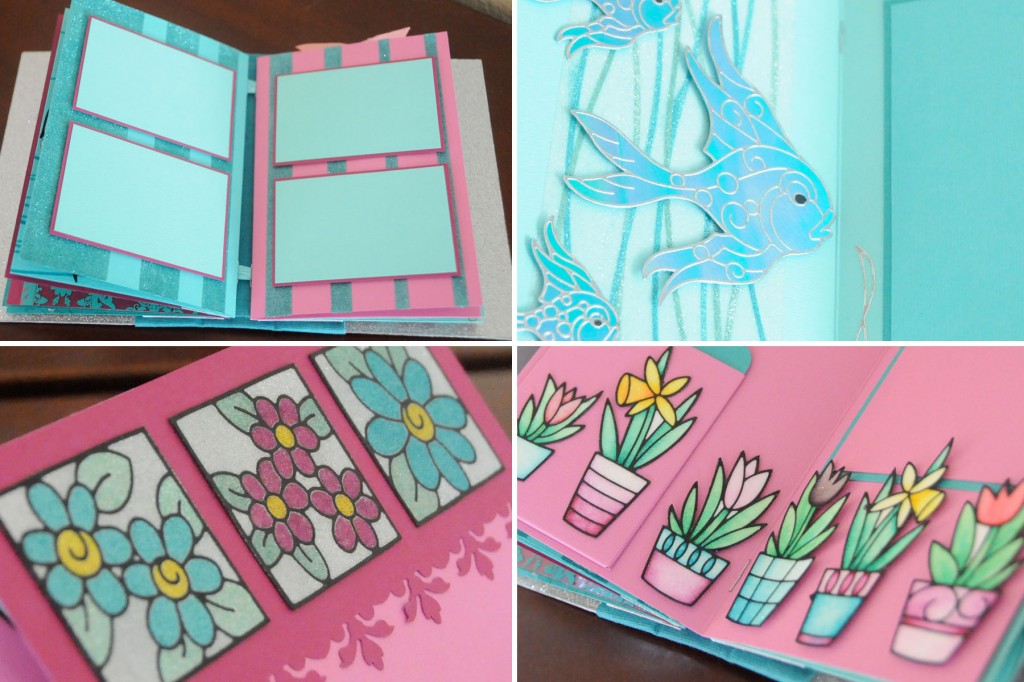 I used vinyl outline stickers and double sided tape to create several of the embellishments. Some were coated in clear glitter and then colored with Copic Markers, others I masked and used colored glitter to fill in. On several layouts I took the glitter directly to the page. By applying double-sided tape to the background paper I was able to layer glitter to create custom backgrounds for my pages. Once everything was finished, I bound the book with staples and ribbon. Now all I have to do is add my pictures and enjoy!