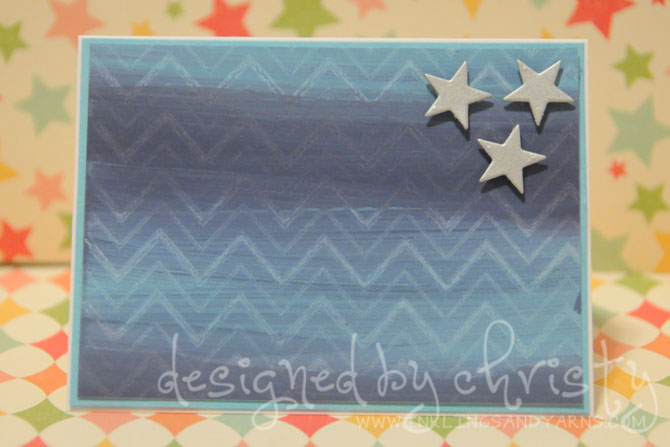 I think I just discovered my all time favorite stamping technique. I invented it last week for my make-and-take at MLO, and I haven't been able to stop since. It has all the hallmarks of a great craft. Simple? Check. Beautiful? Check. High potential for messiness? Double check. Okay, I'm exaggerating on the mess. As long as you've got a craft mat and a large supply of baby wipes, you're fine, I promise.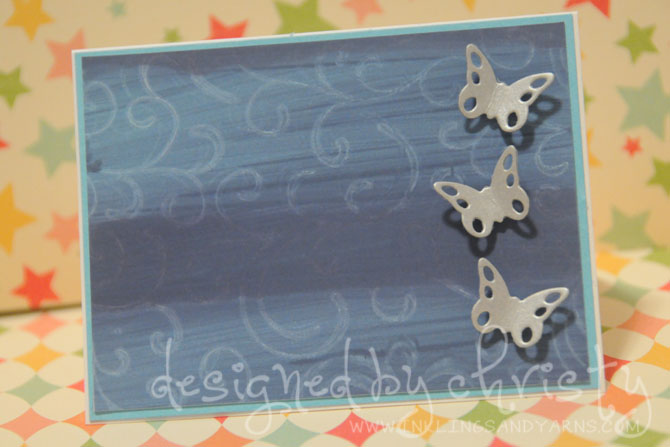 This is something Distress Paints can do that no other product can. And the results are so pretty that I'm pretty sure as soon as you try it you'll be as addicted as I can.
It really can't be easier. All you need is your Distress Paints, a paint brush, a background stamp, a baby wipe, and a piece of paper.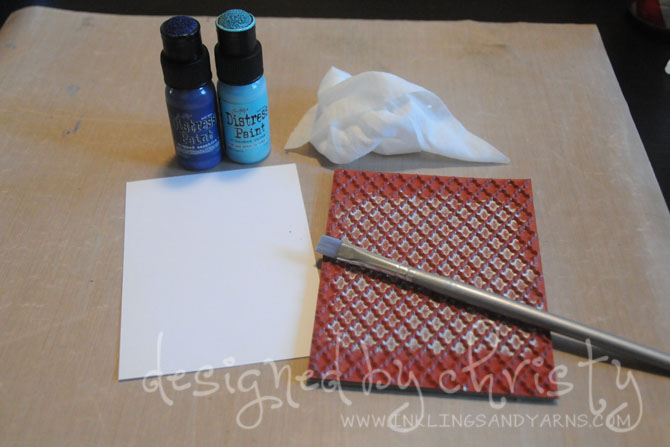 First, liberally blot the Distress Paint all over your paper. Darker colors tend to overpower the lighter ones, so I used a lot more Broken China than I did Chipped Sapphire.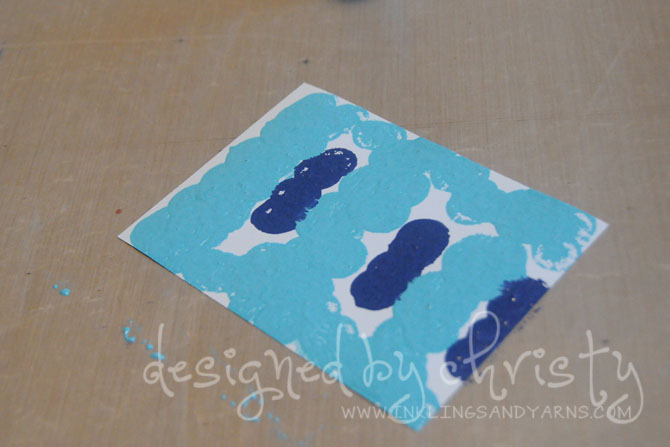 Use a paintbrush to blend the paint across the entire page. I tend to use wide, sweeping strokes back and forth across the whole page, but you can blend in circles or zigzags or really however you want.
Working quickly, use a baby wipe (or just a damp rag) to lightly dampen the surface of a clean stamp. This step may not be necessary if your paint is incredibly wet, but it helps.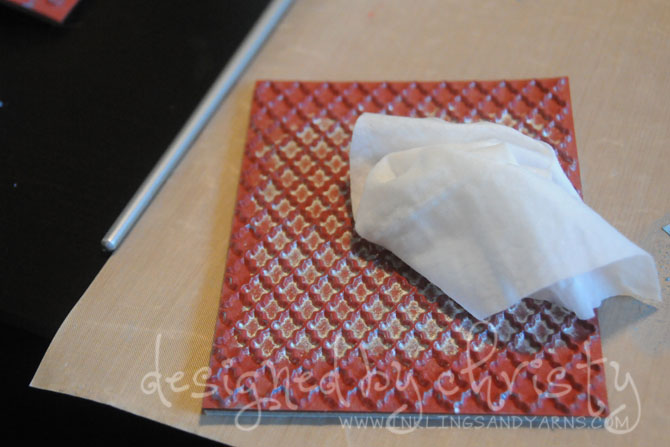 Then, while the paint is still wet, press the stamp onto the surface of the paint. (Note that I don't use a block for background stamps. They're not necessary.)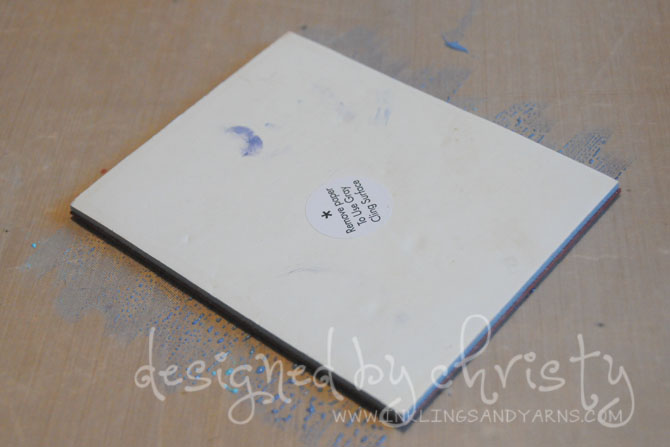 The stamp will remove some of the paint, leaving this really awesome ghosted texture behind.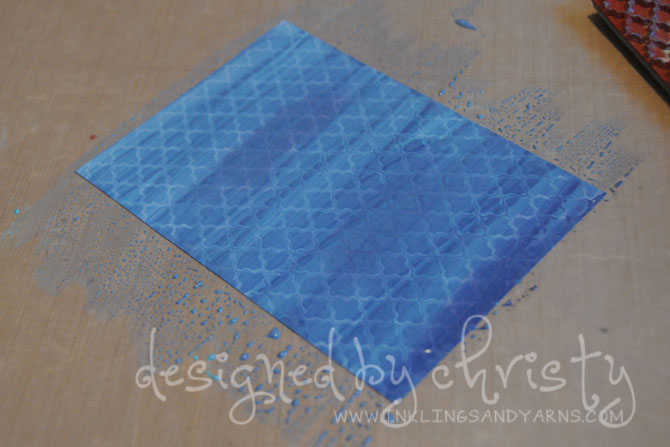 How cool is that? You are going to want to experiment with lots of different colors and textures.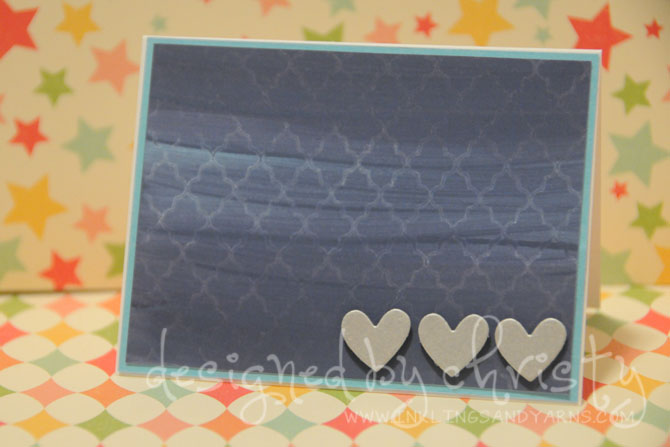 The possibilities are endless, and suddenly you'll have a set of notecards that took you practically no time to create!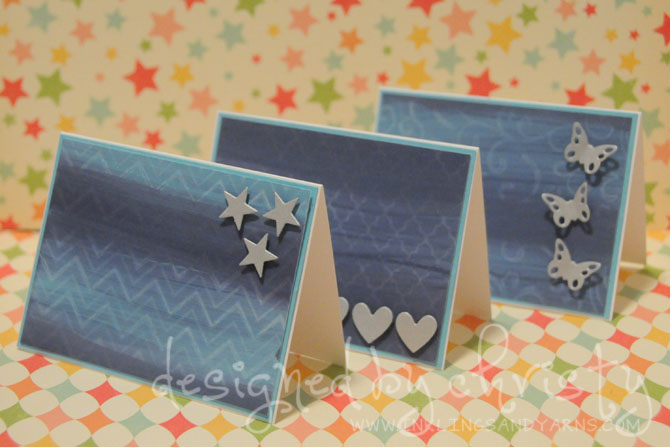 Linkies:
504 Main
Craft Us Crazy
Addicted to Stamps
Creative Moments
Divas by Design
Penny's
Simon Says Stamp