Hey hey! I survived the first week over at SYTYC! Actually, everyone did. There are only 9 competitors this season so we got a freebie this round. But, I did come in 3rd, which is awesome! Thank you to everyone who voted! How many of you guessed that mine was the growth chart? In case you missed it, here it is:
You all know Allie's birthday is sneaking up on me, fast. And you probably also know I'm not nearly finished decorating her nursery. The great thing about SYTYC is that I now have a reason to knock a bunch of items off my crafty wish list. This is one I've been wanting to do for ages.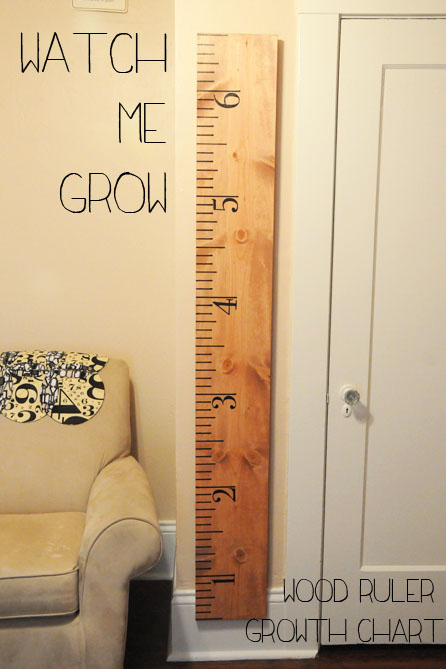 I find myself ever amazed with how fast she's growing, and ever so worried that we're not doing enough to record each change. (The scrapbooker in me must document everything.) The house I grew up in has a doorway filled with pencil-marked lines tracking each child's growth over the years, and I really wanted to have a similar space in our home. Problem is, we don't plan to live here forever, and I don't want to tear molding out of a doorway when we leave.
The nursery's theme is vintage school-room, so I thought what better design for a growth chart than an antique wood ruler? (I've since seen the idea on Pinterest so I guess I'm in good creative company).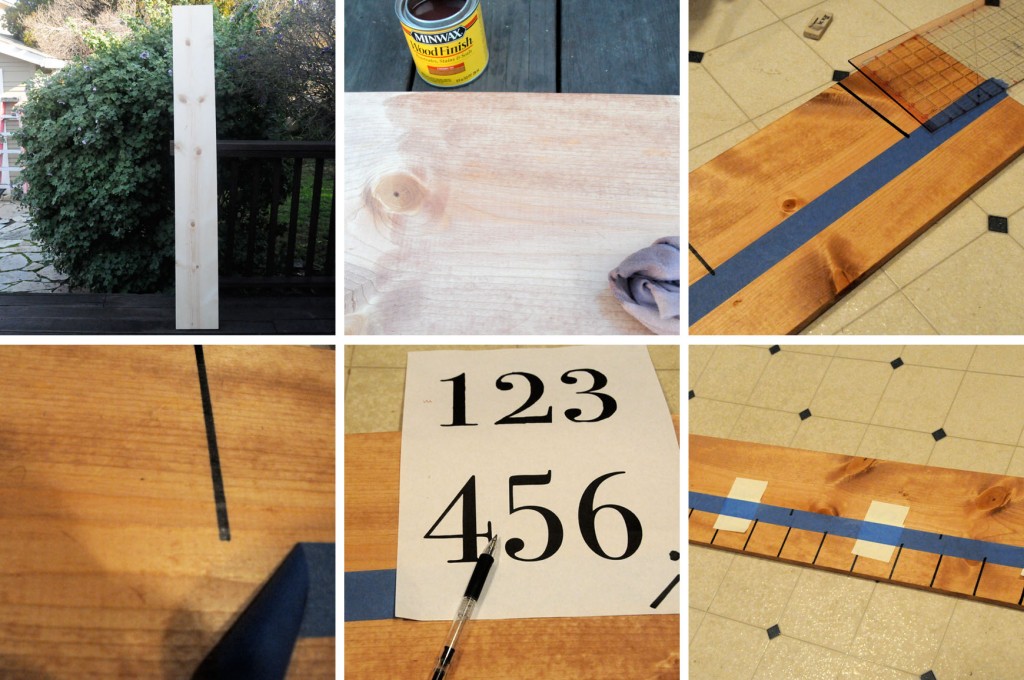 I started with a 1×10 plank from Home Depot and stained it a rich honey color. Then I carefully marked each inch with my quilting ruler and used painters tape and a Sharpie paint pen to draw the lines. The numbers were drawn on by hand. To create a rough guide, I printed numbers, then placed them on the plank and traced around each one with a ball-point pen. This left just enough of an impression in the wood to give me an idea of the shape, which I then re-traced and filled in with the paint pen.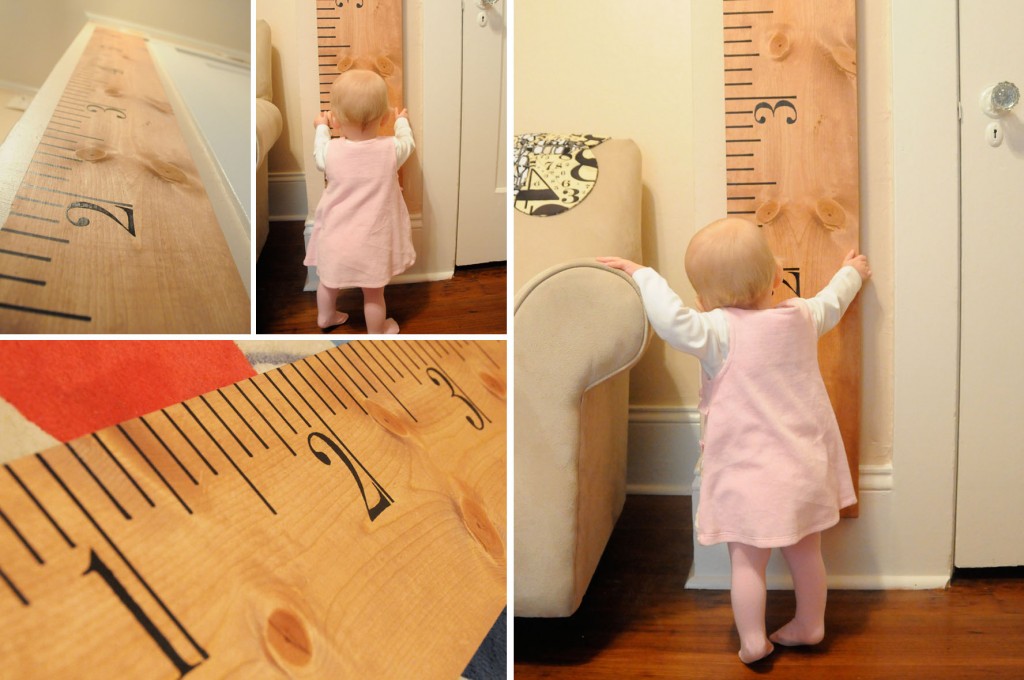 The project took a full day, including drying time and hanging, and I'm thrilled with the result. The baby seems to love it, too!