I hope everyone had as wonderful a holiday season as we did. Maybe by next Christmas I'll figure out how to actually keep blogging through the insanity that is the last 2 weeks of the year. I wasn't kidding in that last post when I said I was in panic mode.
But the important things got done. I made 6 layouts for a scrapbook we gave to my mom, and I finished Allie's Christmas stocking just in the nick of time. I finished stitching her name on it at 2 am on Christmas morning. Luckily Santa hit Grandmommy and Jaja's house extra late this year and it was full of goodies when we woke up.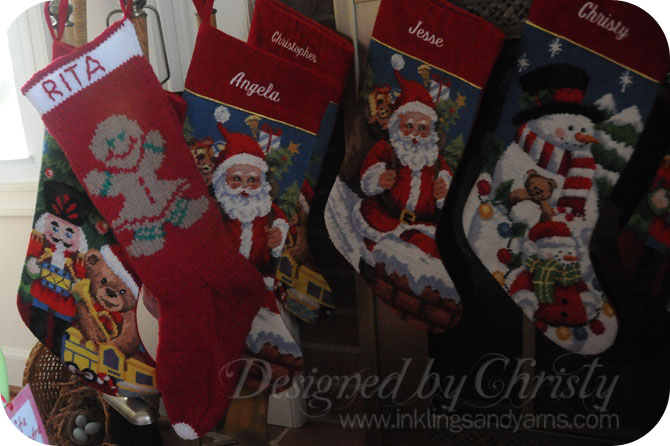 I have no pictures of the layouts (Mom! Send me pictures!), and I didn't get pictures of the stockings until all the other knitted ones had been put away. But here it is in all it's unevenly stitched glory.
My intarsia skills have not improved since I made Jesse and Joy's stockings 2 years ago, possibly because I've avoided knitting since then. I did, however, finally master the continental method. It's eluded me for years, but I kept trying because it seems so much faster than English method. I finally got it down, and maybe after 6 or 7 more stockings I'll be able to keep the tension even through the whole thing.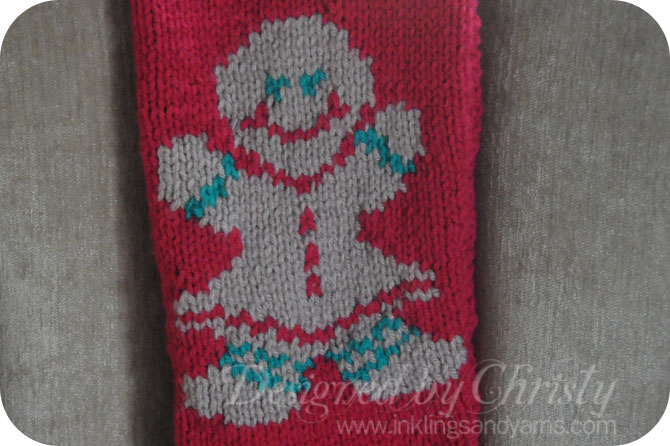 I love the little gingerbread girl. The pattern is from the same line of Mary Maxim patterns that everyone in our family has, but Allie is the first to get this particular design. She's special, you know.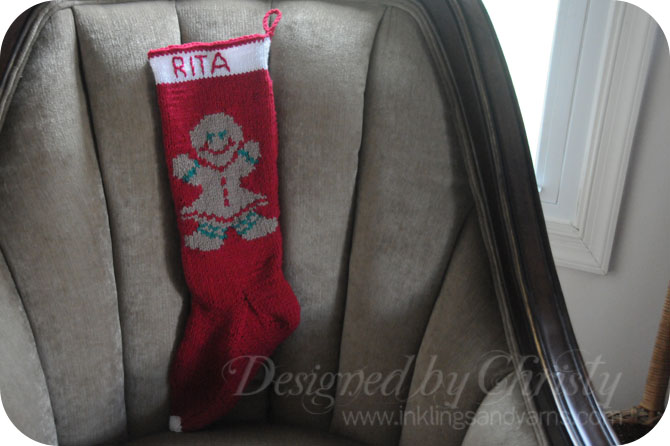 I decided to put her first name on the top, since this stocking will live at my parents' house, and they call her Rita.
Now, I'd like to request no weddings or babies in my family in 2013 so I can take another long break from knitting.