Some people may not know this about me, but I'm kindof a dork for Washington DC tourism and history. Before we moved to California, I spent 4 years as a guide with Washington Walks, leading the tours Georgetown, the Monuments, and the Cherry Blossoms. Jesse proposed to me on a paddle boat in the Tidal Basin. We had our wedding portraits taken at the Jefferson Memorial. I have dragged so many visiting friends and relations through the various Smithsonians it's not even funny.
So, while we were home for Christmas my mother-in-law mentioned that there was a papercraft exhibit at the famous Hillwood estate. Whaaaaaat? My two favorite things colliding? My response to this news was some incoherent form of "OMGLETSGORIGHTNOWEVERYONEINTHECARMOVE!"
The Hillwood estate was once owned my Marjorie Merriweather Post, whose fortune came from ticket sales from a concert venue in Columbia, MD the Post cereal company. It is now a museum showcasing her vast collection of art and chotchkes (if one were to call Faberge Eggs chotchkes). Pret-A-Papier is the current exhibit, featuring gorgeous recreations of dresses from the 17th-early 20th Centuries, all made completely of paper.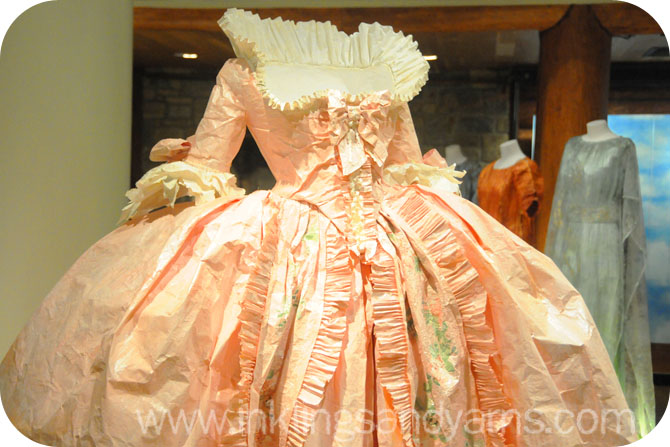 Paper. Words can't even do justice to how amazing these dresses are. The main exhibit it housed in a smaller building on the estate, but the main house also has 9 pieces on display. We toured the main house first, and when we came upon the first two pieces, even knowing what to expect, I thought they were real clothes at first.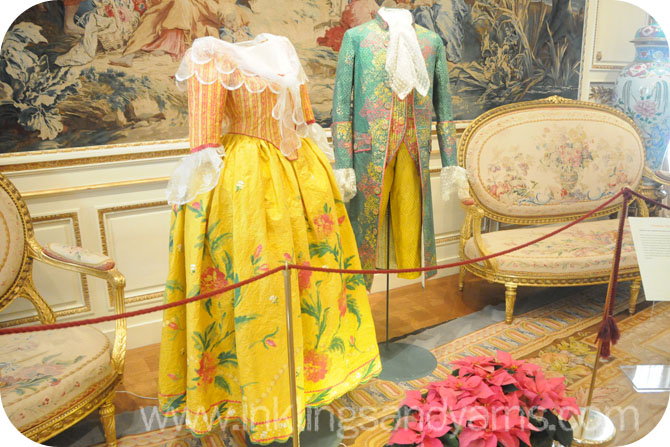 The artist behind this exhibit is Isabelle de Borchgrave, whom you may recognize from a line of paper party products she designed for Target back in 2007. She started creating paper clothing in 1994, and now her work can be viewed around the world.
She hand paints all the patterns onto the paper before the dresses are made. I'm just fascinated by all of it.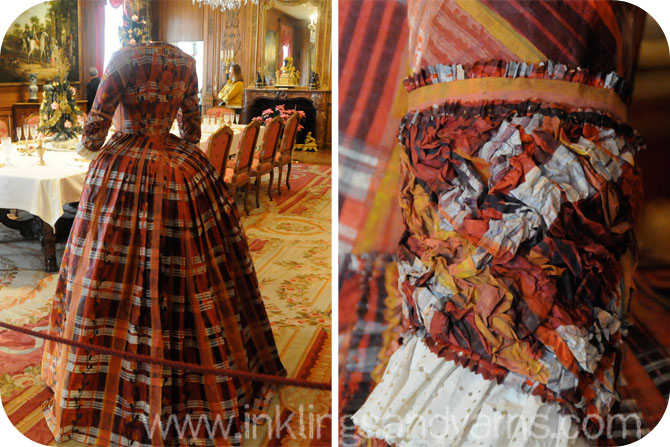 The exhibit at Hillwood lasts until January 20, so if you're in the DC area and have a few spare hours between now and then I highly recommend you see it.