It's been awhile since I've shared any cards using Pink Persimmon stamps.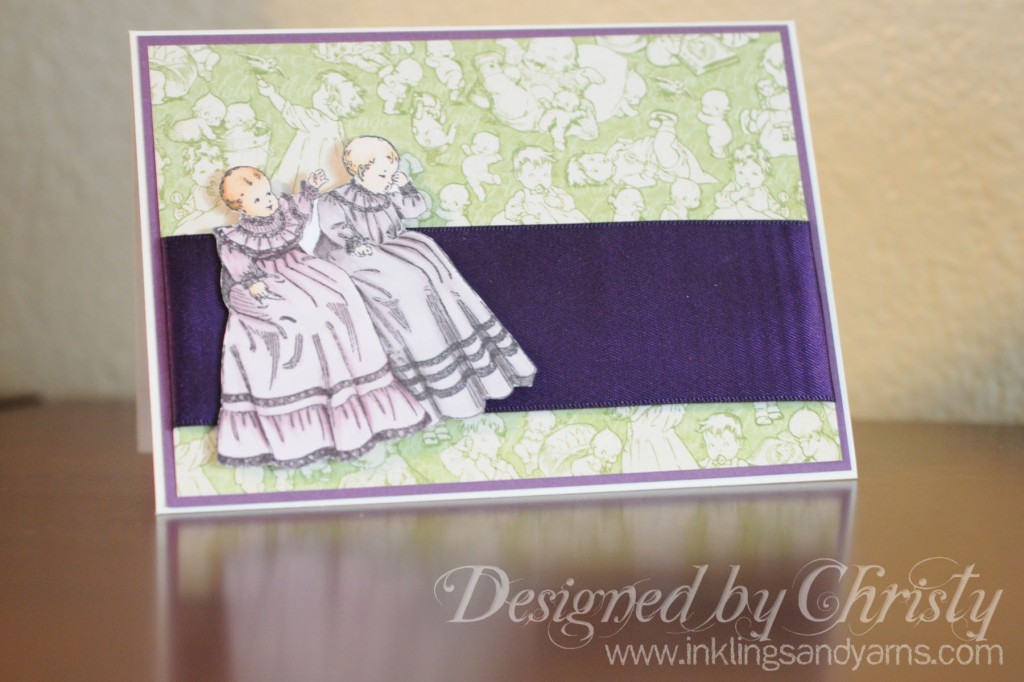 I just love this one, from the Darling Little Ones set. So much detail, and such cute little babies! It looks like one is overcome with the vapors and the other is trying to console her.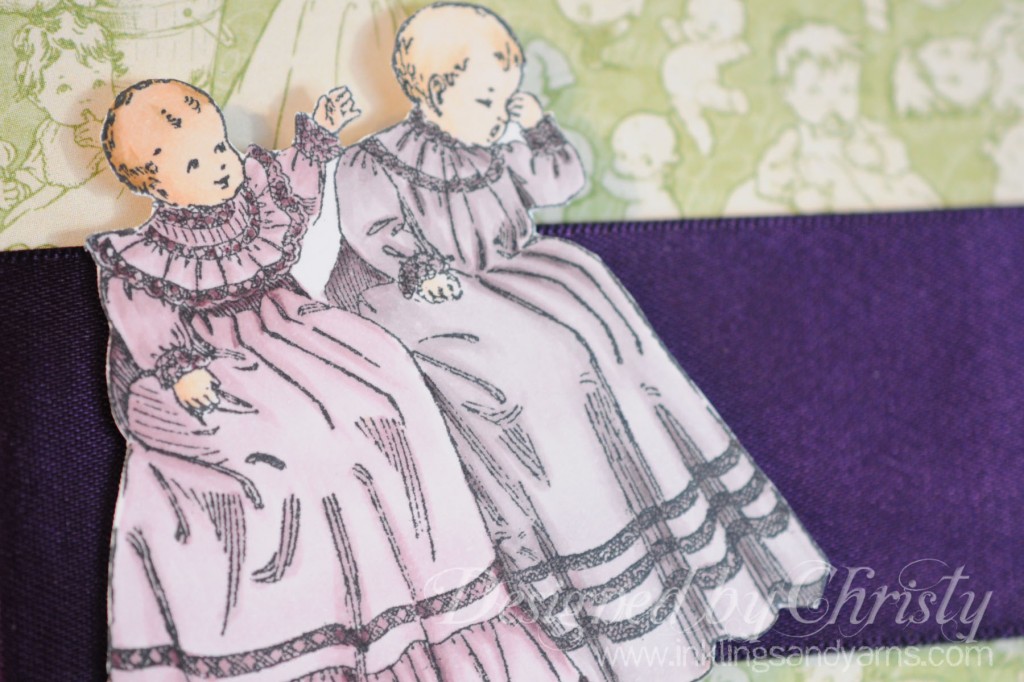 I used the RV91 and 93 for the pink gown and V91 and 93 for the purple. Some of my my favorite Copic colors are at the high end of the spectrum. The BG 70s are another favorite that comes to mind. I think the deeper colors in the 70s and above are perfect for giving a more vintage look to your coloring.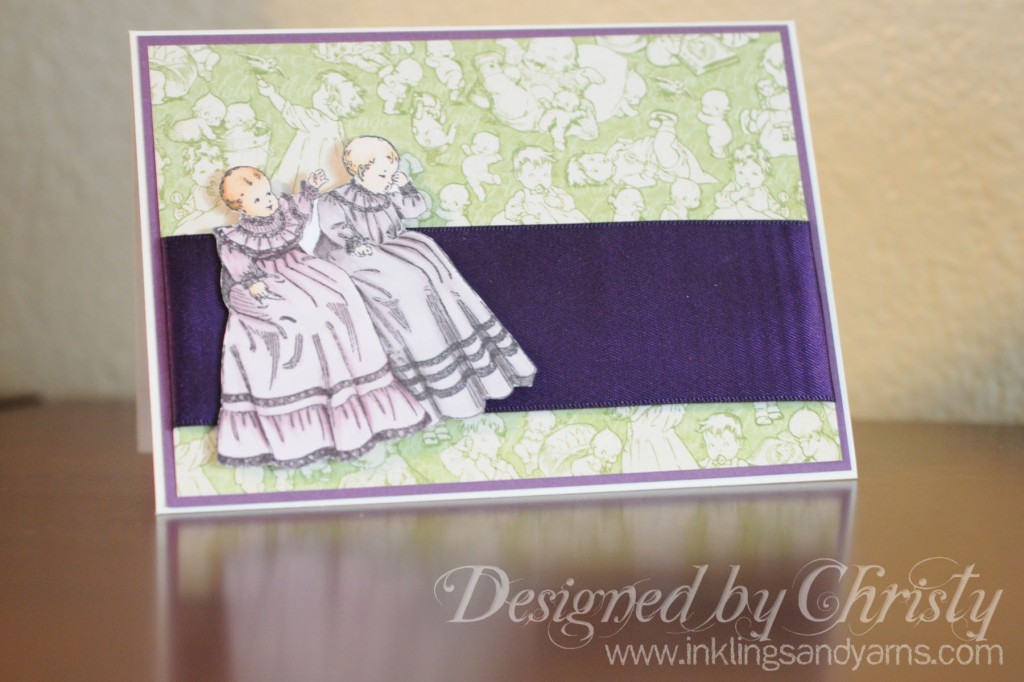 The background paper is from the Little Darlings line from Graphic 45. I figured since the paper and the stamp had practically the same name, they had to go together. And of course, purple and green is one of my favorite color combinations, so choosing the ribbon was easy.