I bought Allie her birthday present(s) today. Of course she was there when I bought them, she comes everywhere with me.
I'm beginning to realize that it's just as hard for a mom to wait to give the gift as it is for a kid to wait to receive it. Possibly harder. I mean let's be honest, Allie doesn't even know what birthday's are yet. But she went nuts over this thing as soon as I put it in the cart. Little bugger would not turn around and sit properly. See those warnings right there on the seatbelt? We broke all of them.
So I think it's safe to assume that come her birthday (or, more realistically, this evening when she wakes from her nap) she's going to be a very Happy Girl. Speaking of which…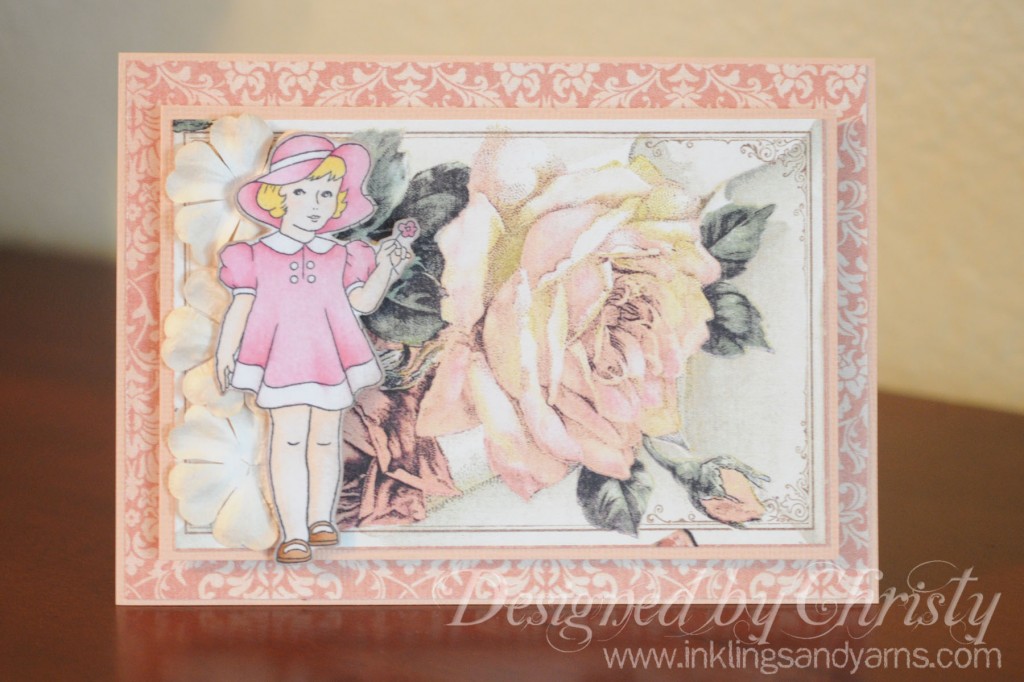 (see what I did there?) This is one of my favorite stamps from Pink Persimmon. Isn't she sweet?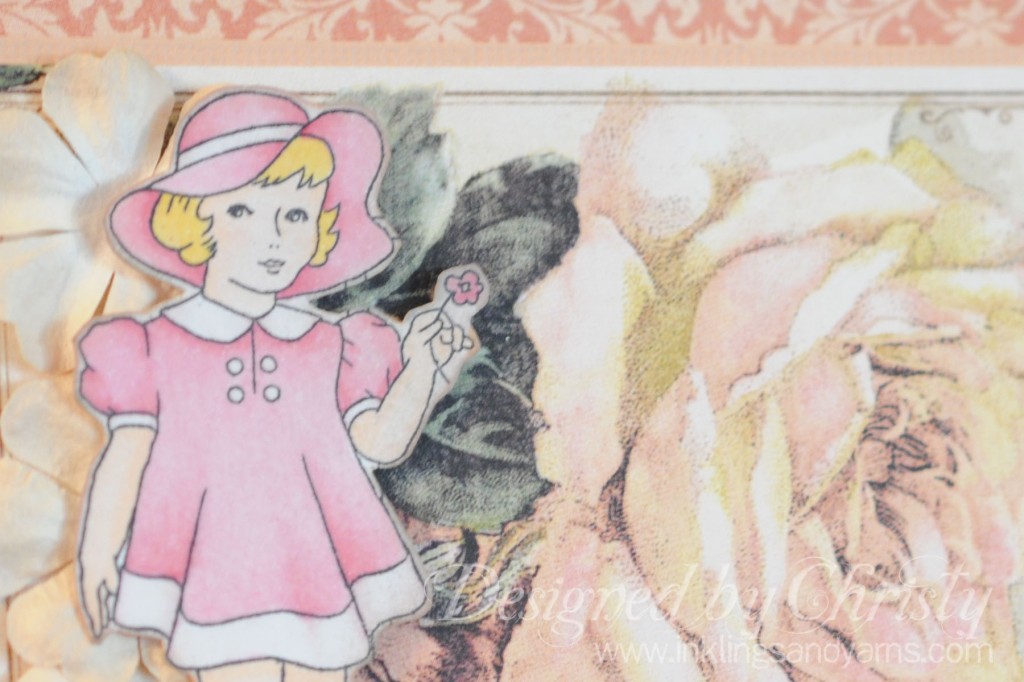 Paper: Graphic 45's Ladies Diary
Flowers: Prima
Copics: R81, 83, 85 (dress); E0000, 00, 01 (skin); Y13, YR24 (hair)