Today I'm sharing the tutorial I wrote for Pink Persimmon's free holiday craft ebook. You can download the entire e-book full of craft ideas here, all you have to do is sign up for Pink Persimmon's email newsletter.
This Antiqued Jewel technique creates a ghosted image inside a colored jewel. It takes some practice, but using Alcohol Inks allows you to easily start over if your results aren't perfect. I love crafts where you don't have to worry about ruining your supplies!
Materials: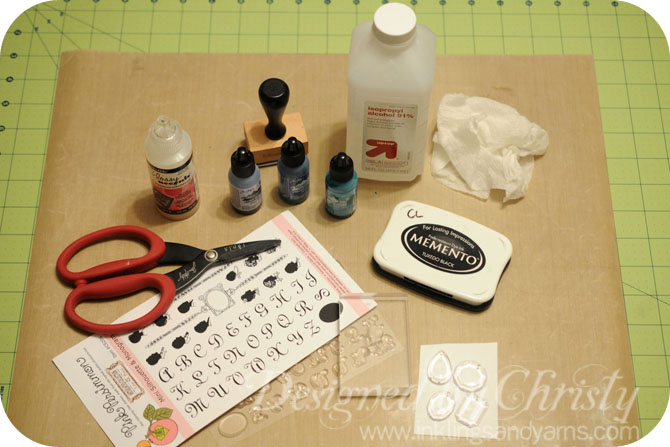 Pink Persimmon Mini Silhouette StampSet
Memento Tuxedo Black dye ink pad
Adirondak Alcohol Inks (Pool, Denim, and Cool Perl pictured)
Ranger Ink Blending Tool with felt
Tim Holtz Facets
Damp paper towel or rag
Scissors
Glossy Accents
White Cardstock
Rubbing Alcohol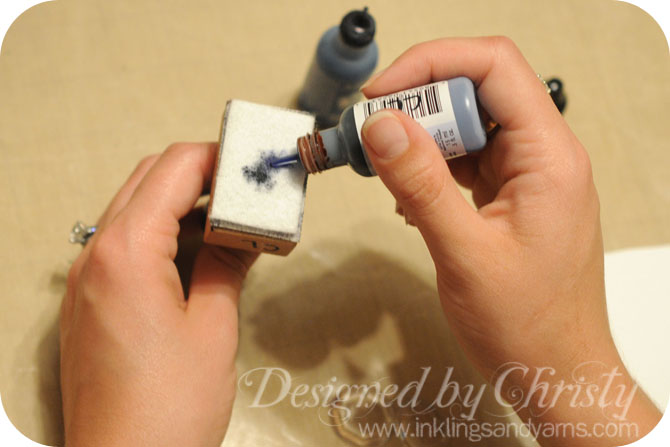 Step 1: Apply clean felt to a blending tool and carefully squeeze a few drops of alcohol ink to the center. Using about 3 shades of similar color provides good depth and texture.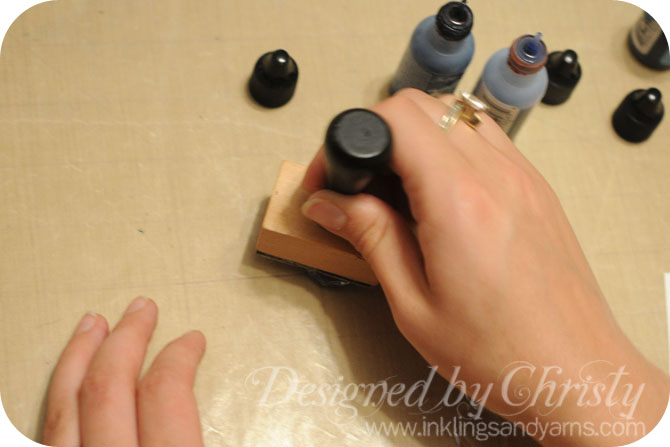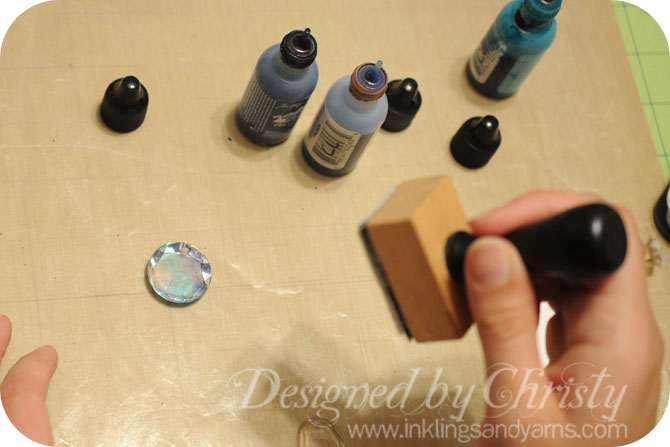 Step 2: Blot the ink onto the flat (bottom) side of a Facet until it is coated with a thin layer of color.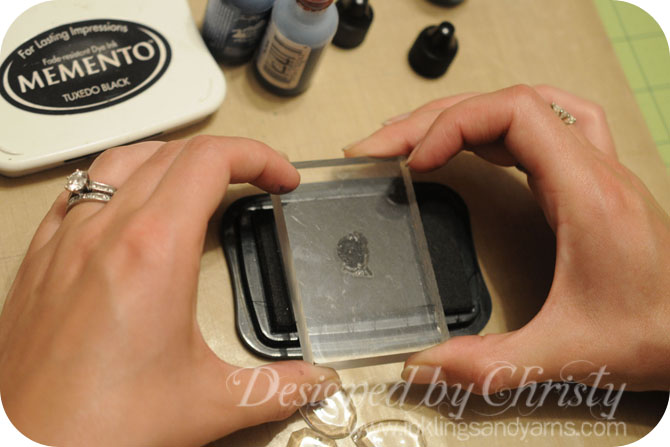 Step 3: While the alcohol ink dries on the Facet, apply a liberal amount of archival dye ink to your selected stamp.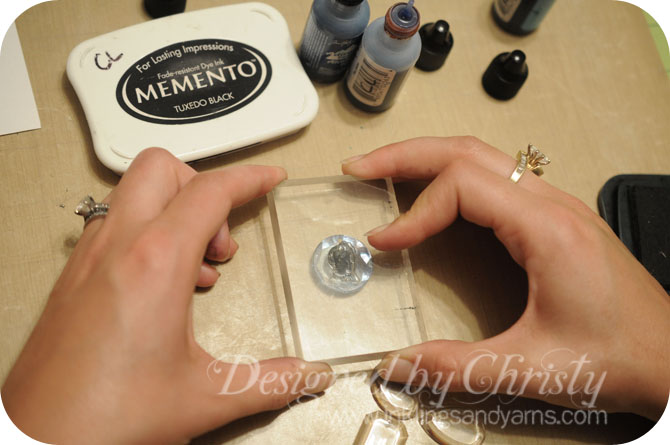 Step 4: Press stamp firmly and evenly into the bottom of the Facet, over the Alcohol Ink.
Step 5: Immediately blot the facet with a damp cloth. The stamped image will wash away while the surrounding Alcohol Ink stays in place.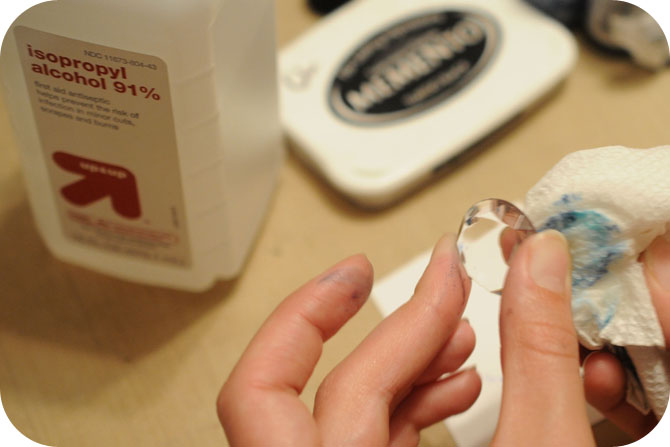 Hint: If you don't like the results, use a bit of rubbing alcohol to completely clean off the Facet and start over.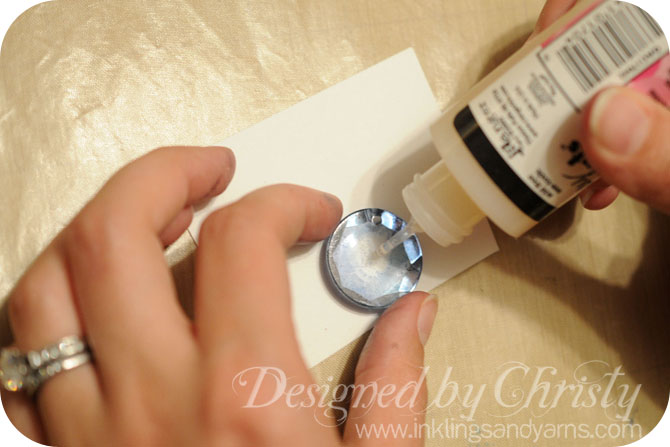 Step 6: Using a small drop of Glossy Accents, adhere Facet to a piece of white cardstock.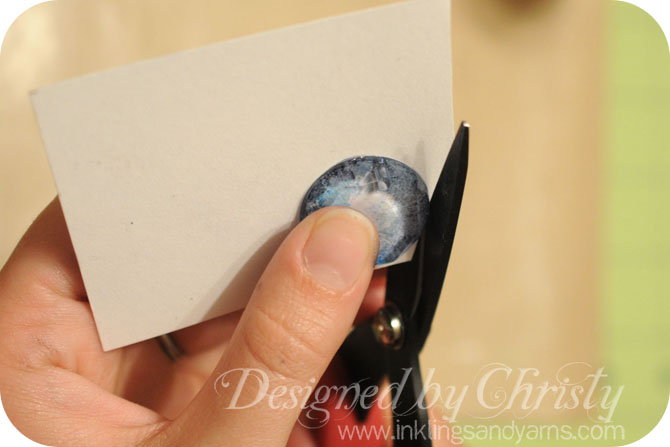 Step 7: Once dry, carefully cut the cardstock around the facet.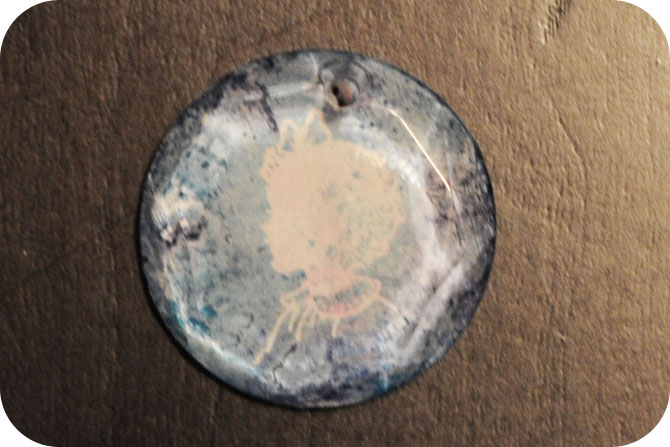 And there you have it! These make great charms for cards and gift tags, or you can put one on a chain to make glamorous play jewelry!