The votes are in, and not only am I going to be an official crafter on So You Think You're Crafty's January season, my project received the most votes! Thank you to all of you who visited the site and voted. I hope you'll all become avid followers come January, and that you continue to appreciate my crafts! There's some amazing talent this season, and the competition is going to be stiff. I'm curious to know how many people were able to guess which project was mine, and who everyone's favorites were. Let me know in the comments (no worries if mine wasn't your favorite–there were a ton of great ones!).

Without further ado, here is my audition craft: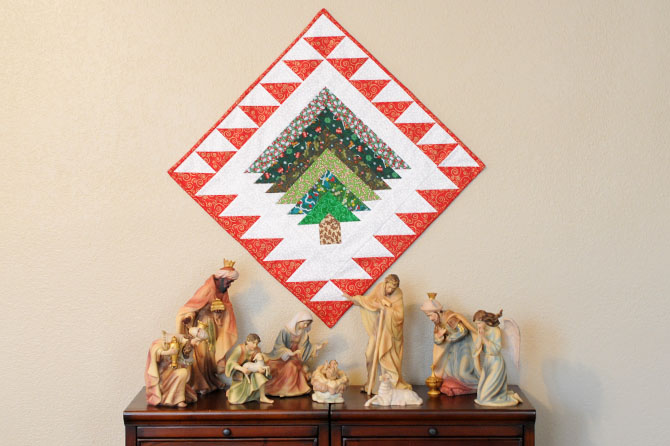 Christmas Crafting Season is in full swing, and this year I'm especially focused on family traditions. We're getting ready to celebrate Allie's first Christmas, and I can't wait to share some of my best holiday memories with her. One of my favorite decorations growing up was a quilted wall hanging my mother made when I was a child, so I decided to recreate it. The border is comprised of 24 pockets that each hold one small ornament, and the center is a bare tree just waiting to be decorated. Starting on December 1st, you remove one ornament a day to hang on the tree. By Christmas Eve, the tree is fully decorated and it's time to celebrate!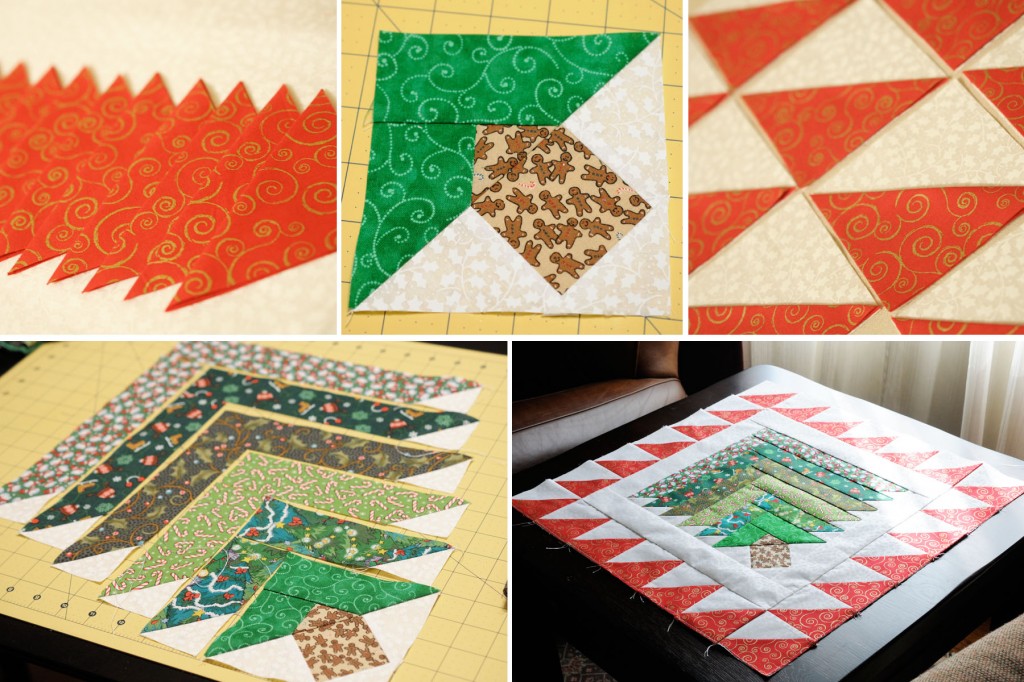 To piece the quilt I started with the pocket squares. Each is made with a folded square of red fabric basted to a square of white fabric. I then sewed them into strips and put them aside. I started the tree at the base, making a square out of the trunk and first set of branches. Then I added 5 more rows of branches in a modified log cabin pattern. To make the ornaments, I found some adorable Christmas-themed buttons that fit the whimsical style of the fabrics I chose. I added tie tack pins to the backs of them so they pin easily through the quilt fabric.
I have such fond memories of decorating this little tree as a child, and even though Allie isn't quite old enough to do it herself yet, I can't wait to see her excitement as we add each day's new ornament.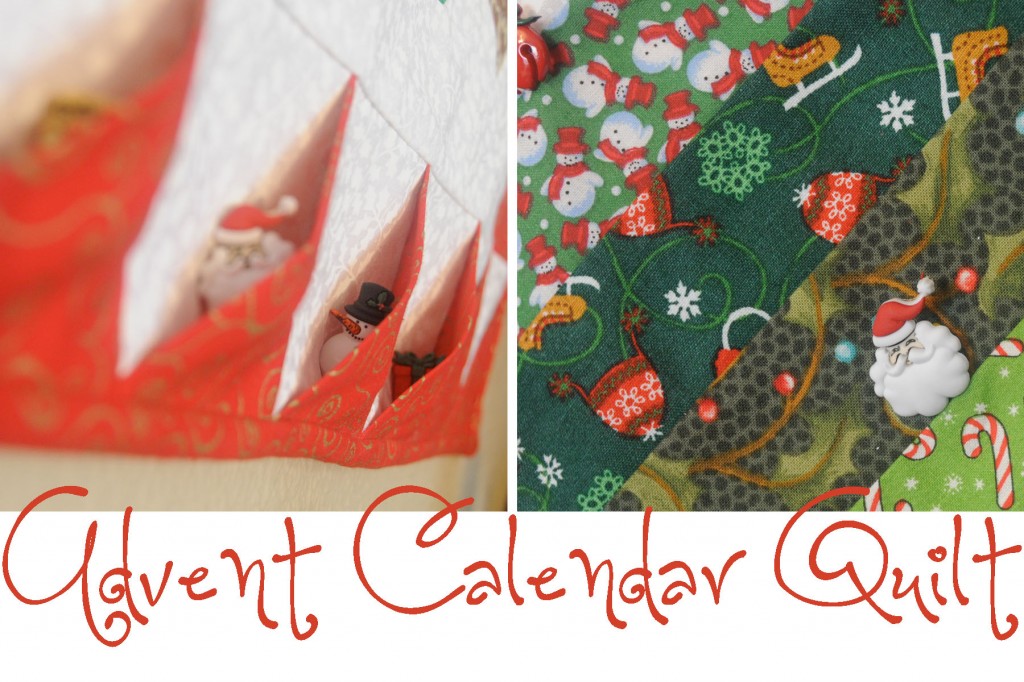 The pattern is called "How Many Day's 'Til Christmas" and was designed in 1987(ish) by Joan Donahue. It was published in issue #22 of what appears to be  a now-defunct magazine called Quilting Today. The internet has not been able to produce a copy of the magazine or the pattern. Luckily, mom came to the rescue. Not only did she still have a photocopy of the pattern from when she made it, but when I called to ask for it she found it immediately and had it scanned and emailed to me that night. I have always said she is the world's most organized hoarder, and I think this proves it.