Today marks the official transition from pumpkins and ghosts and costumes to…pumpkins and turkey and pie. The weather here in the SF Bay is finally turning a little colder, and if you look really hard you may even find a deciduous tree with colored foliage. So, happy Fall!
I don't know about you, but to me, nothing says fall like a Scottie in a tartan sweater.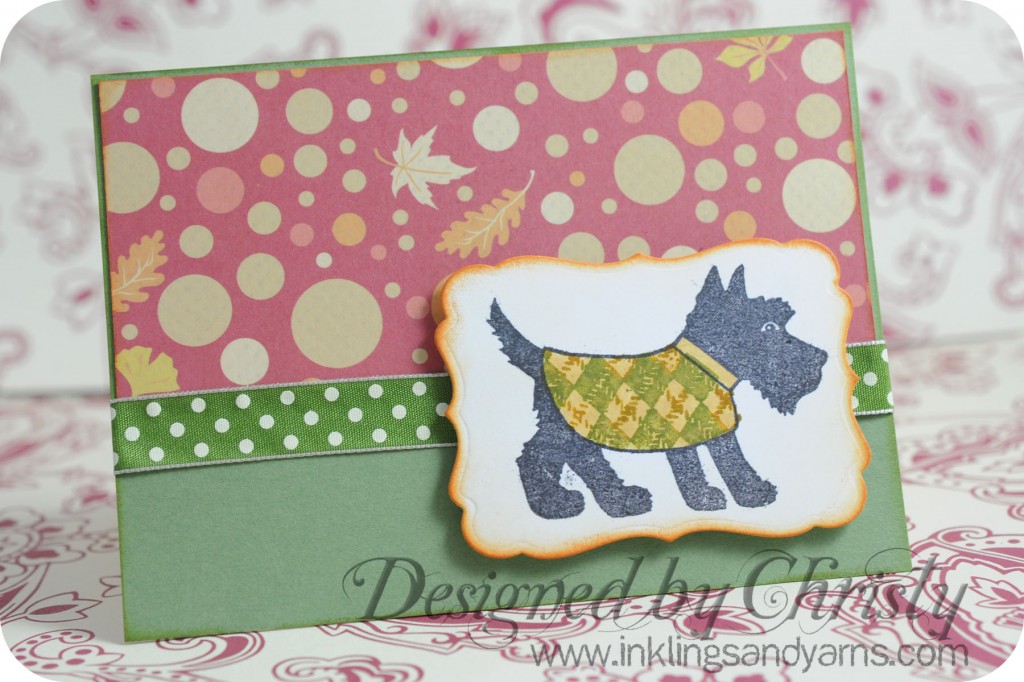 The Scottie Dogs set from Pink Persimmon is really fun to work with. It comes with a variety of separate layering stamps for the dog's sweater and collar. I stamped my doggy with Memento Tuxedo Black, then I colored in his sweater with my Scattered Straw Distress Marker. Next I used the Peeled Paint and Dried Marigold markers to color directly on the tartan sweater stamp, and layered that over top with my stamp-a-ma-jig.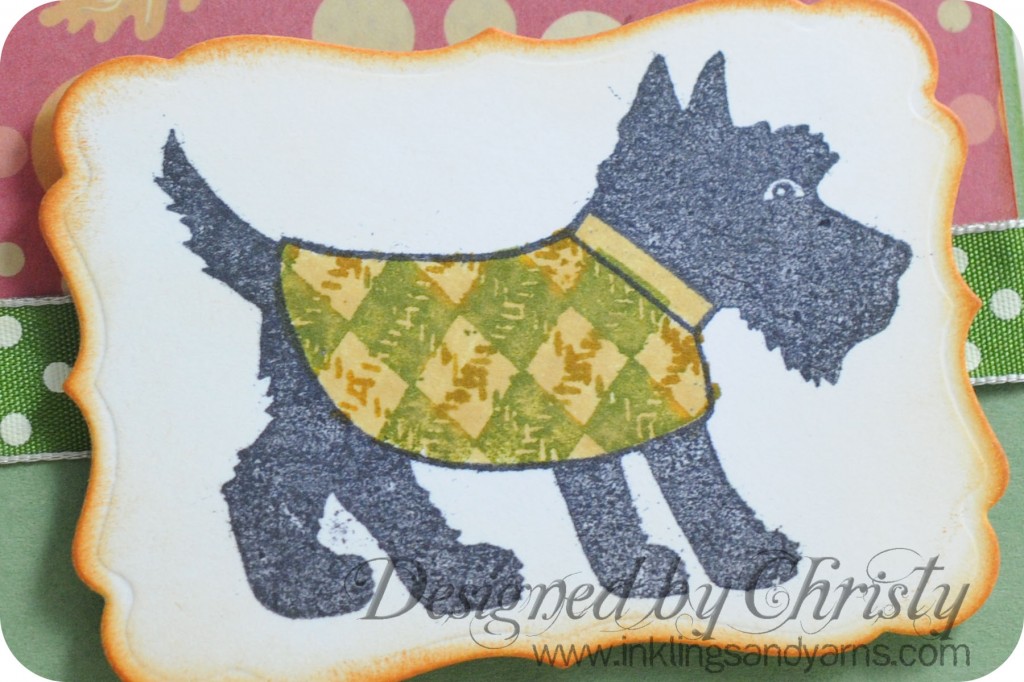 I used Rusty Hinge to ink the edges of my white paper..and promptly dropped the ink pad on my lap, smearing red ink all over my pants. No worries, though. Distress Ink is water-based. It'll wash right out.
I'm off now to take my little Ducky trick-or-treating. Hope everyone has a happy and safe Halloween!