I have sewing class tonight, so I'm saving my crafty energy, so to speak, and have spent the day cleaning and housekeeping. Fun!
So today I'm sharing a card that I made over a year ago that I don't think ever made it onto the blog. It was a sample piece for MLO that I had completely forgotten about.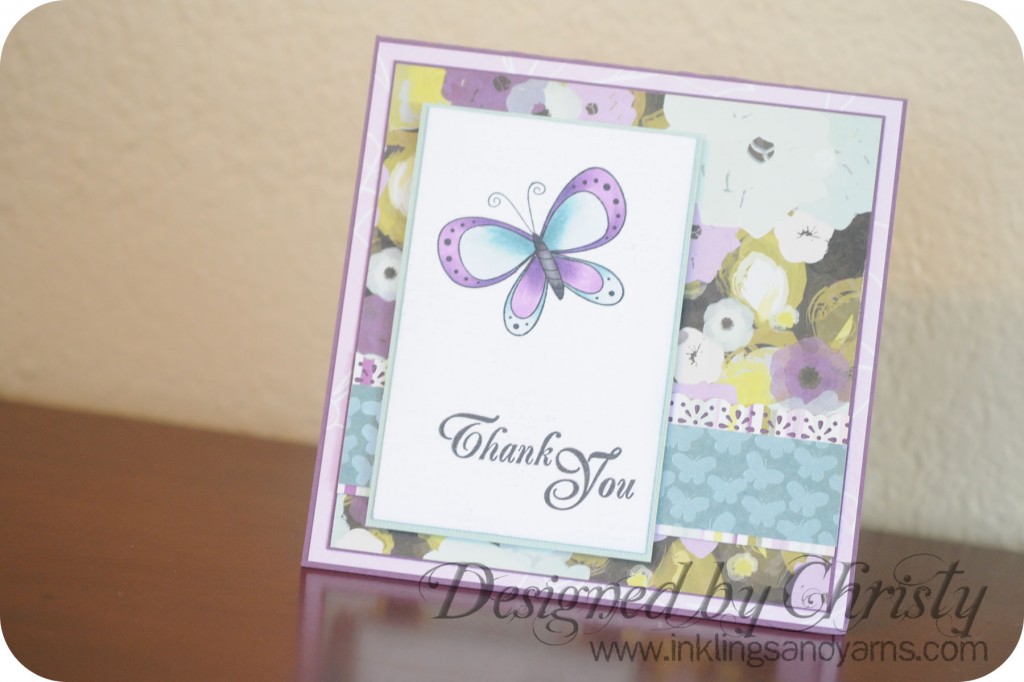 The card itself is pretty simple, but I love the papers. I wish I could remember the name of the line.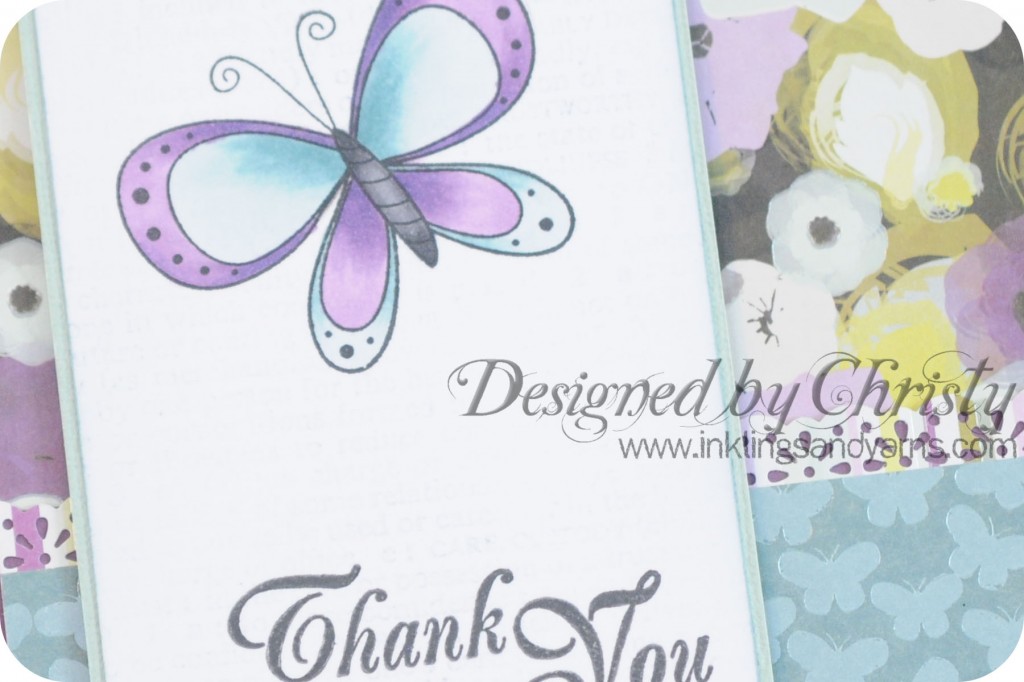 You can barely see it, but I used the Hero Arts Friend Definition stamp to very very lightly add some color and texture behind the butterfly. I think I used weathered wood Distress Ink and just barely pressed the paper to the stamp. I can't remember the Copic colors for sure, but they look like BG70, 72, 75 and 12, 15, 17.