I've shared a lot of Copic-on-highlight-glitter based cards in the past couple of weeks, so I wanted to make sure to show some love for the colored glitter.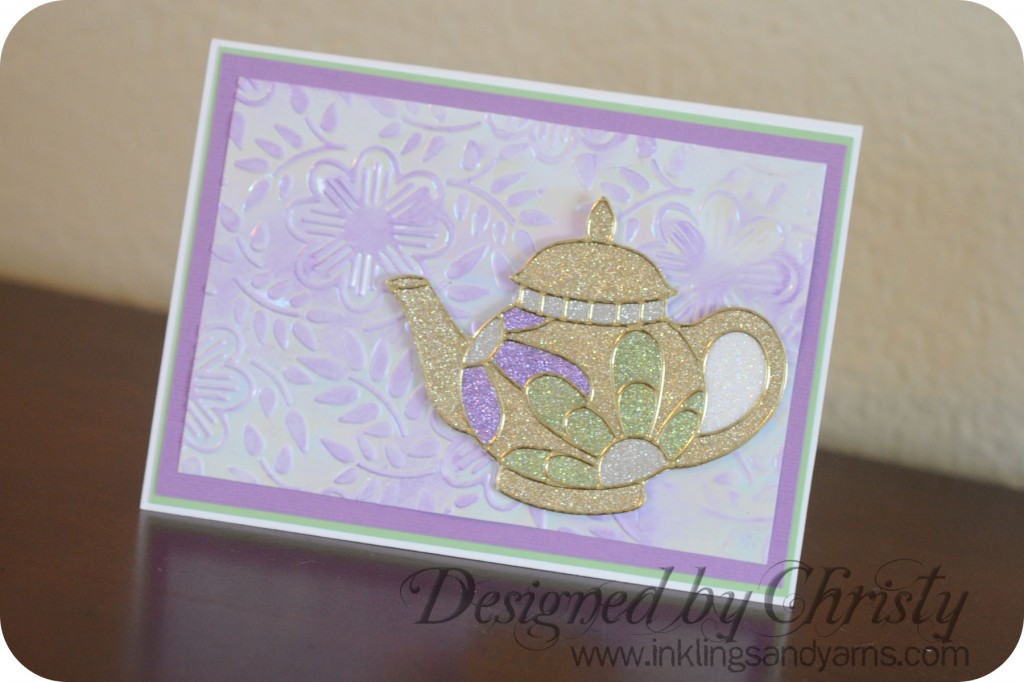 This is a technique I don't think I've done a tutorial for, and it's hard to explain without pictures. Luckily, I'll be making a lot more cards like this in the near future, so I'll be sure to get a step-by-step up for you soon. For now, suffice it to say this takes some patience.
I used Lilac, Kiwi Green, Champagne, Silver and Cool Highlight glitter in this one. The background is a Shimmer Sheet that I dry embossed and then rubbed with Lilac StazOn.