I know you've all been waiting with bated breath for a post about my new embroidery machine, but I'm already onto the next shiny thing working on a really great project to go with the unveiling. It's coming, though. I promise.
In the meantime, I was in Target today. While my friends are all inexplicably obsessed with their hand soap, I found something there today that people should be really excited about.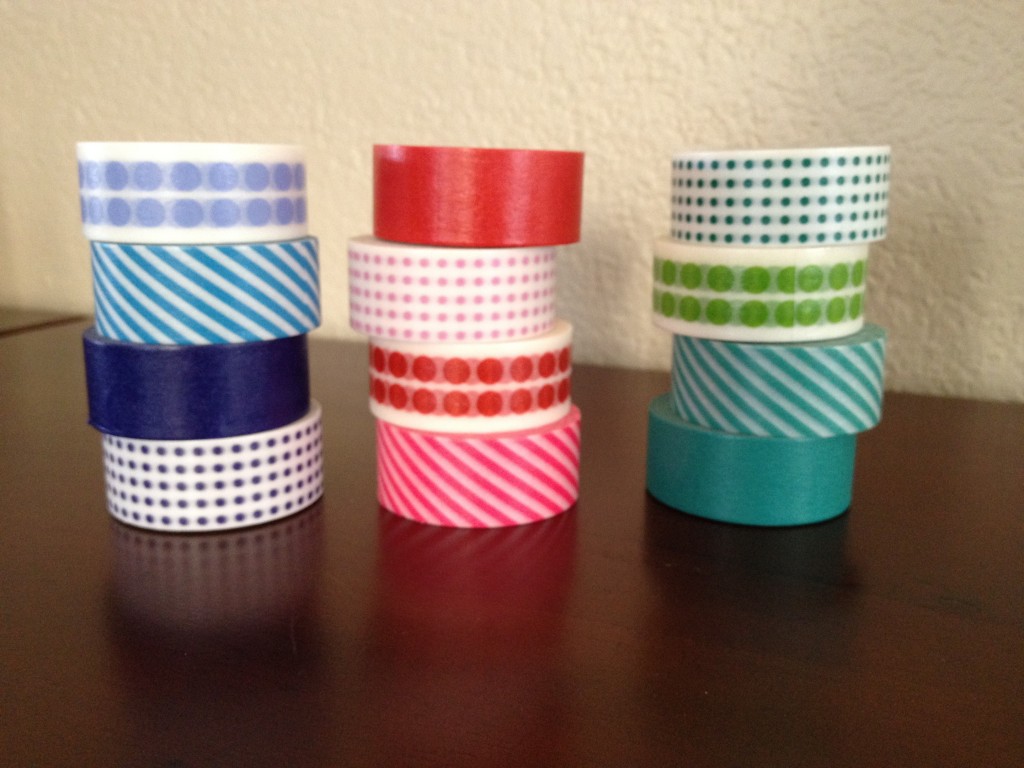 If you're like me, you love washi tape, but you always kinda balk at the price. 5 dollars for 2 yards? Yeeaaaaah. So I happened to be walking down the stationery aisle on my way to the register this afternoon, and these caught my eye. 4 rolls for 4 dollars. You read that right. So I bought a pack in each color. As my mom would say, I couldn't afford not to buy it.
I played with it a little bit when I got home, just to make sure it wasn't complete crap.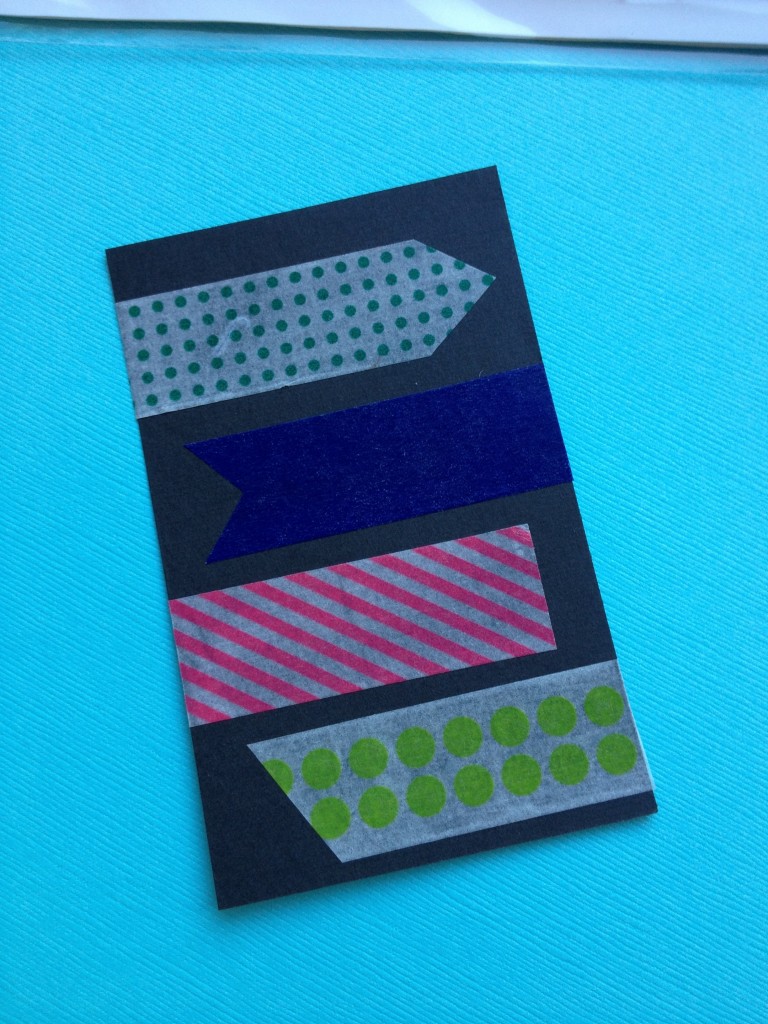 It wasn't. It sticks well, and it's easy to cut and tear (but it doesn't stick so well or tear so easy that it shreds when you're trying to get it off the roll. That pink striped piece in the picture came straight off the end of the roll. It's maybe slightly thicker than I'm used to, and the patterns aren't fabulous, but they're certainly useable and the colors are really nice. All in all, well worth it in my opinion.