This kid. You guys. She will not sit still, which has made our weekly photo session an exercise in patience.
I normally select the best picture each week, and have plans to make a collage and/or album at the end of her first year. But there was no best picture this week. Instead, I have a whole bunch of this: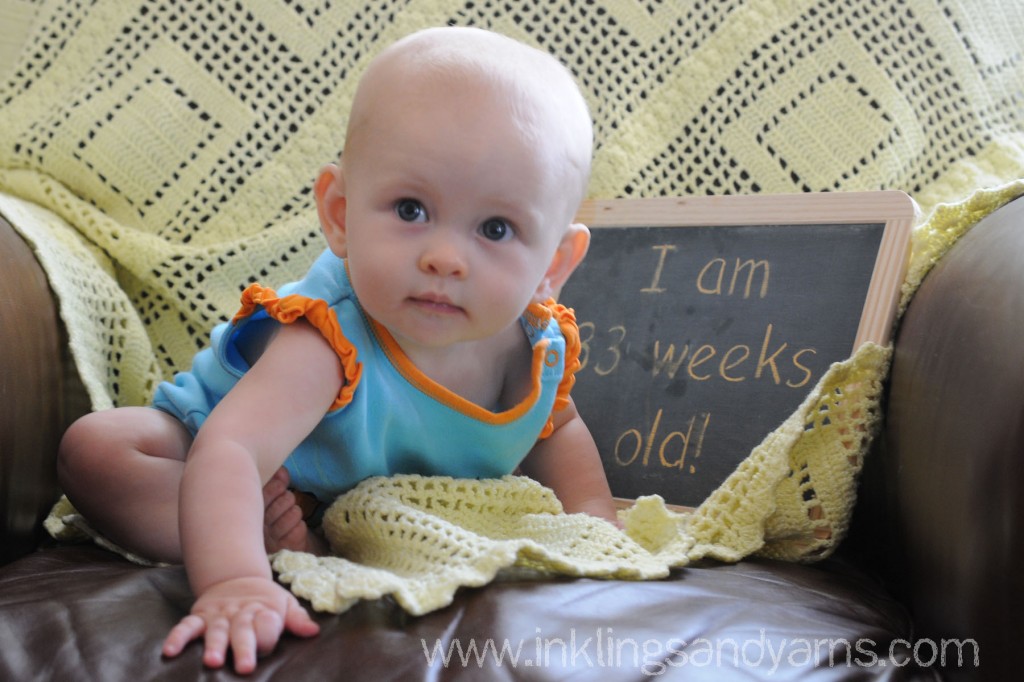 Allie, sit up please.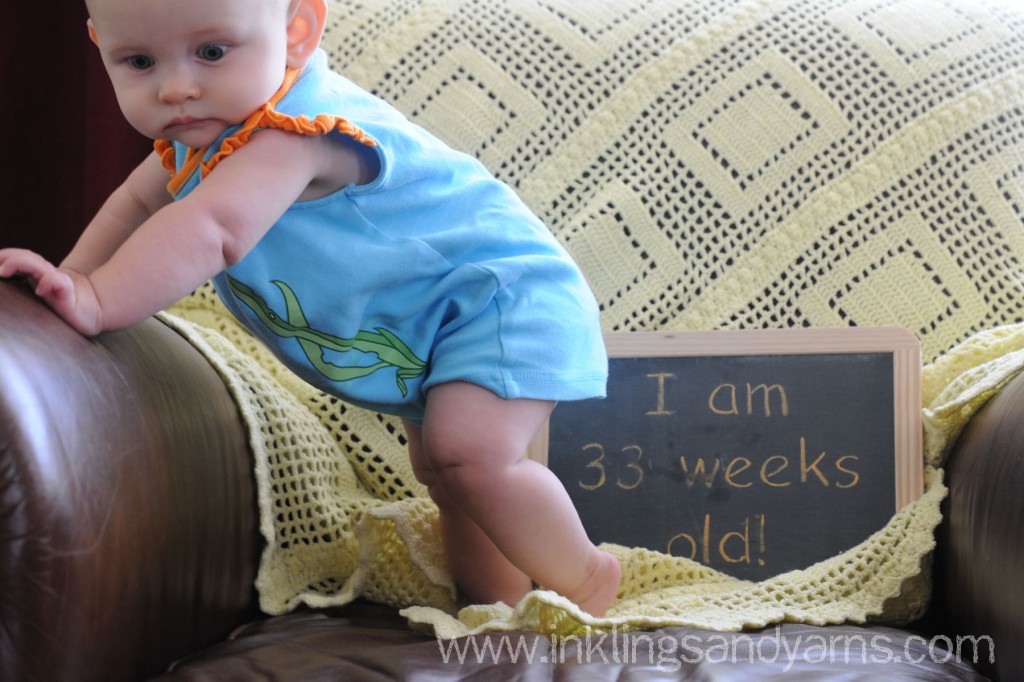 No, we're not standing on the chair.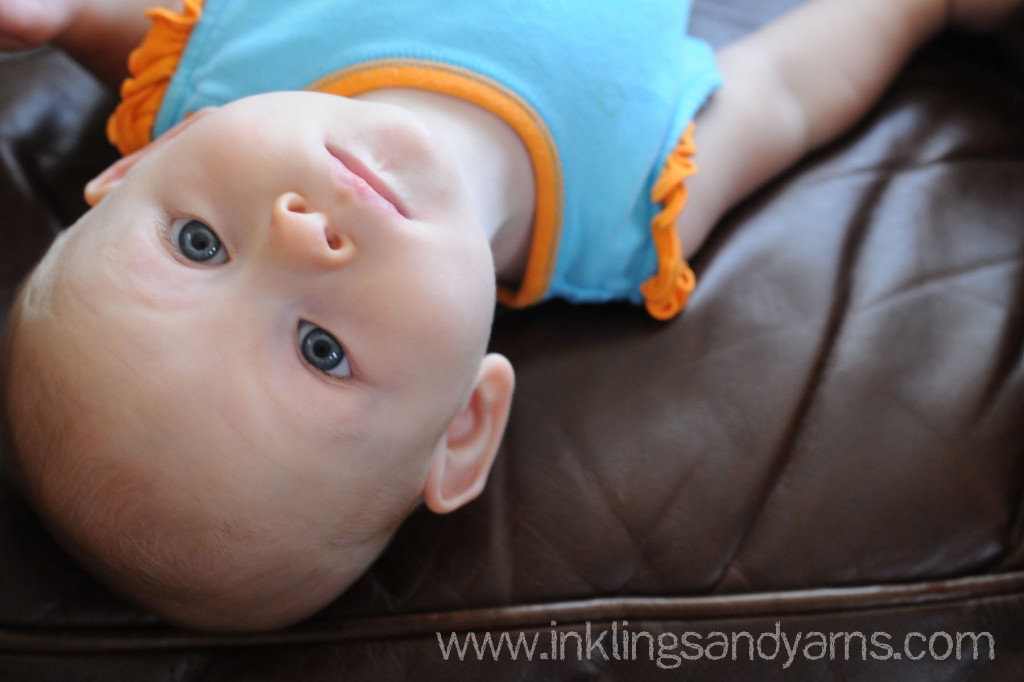 We're not lying down right now, either.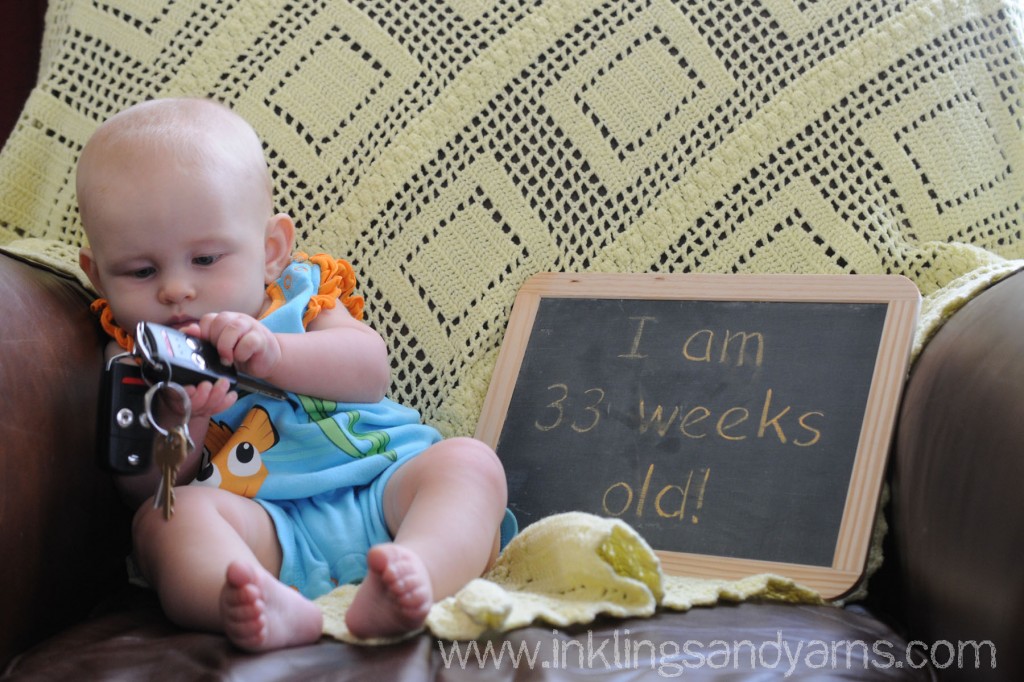 Here. Hold Mommy's keys.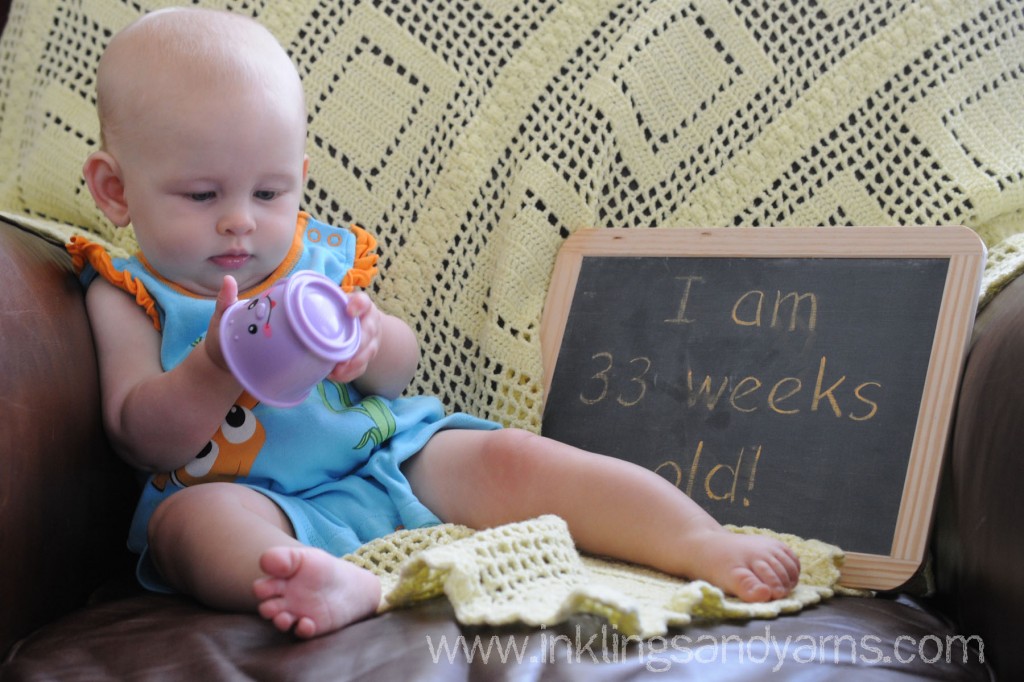 Keys don't look good in pictures. How about a tea cup instead?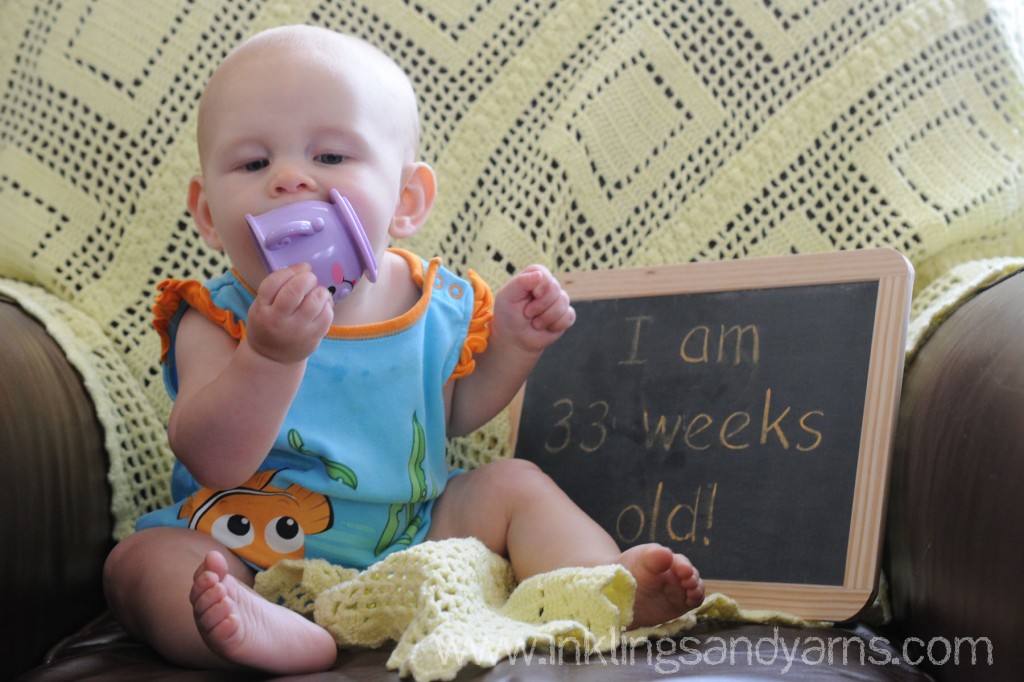 No, don't eat the teacup.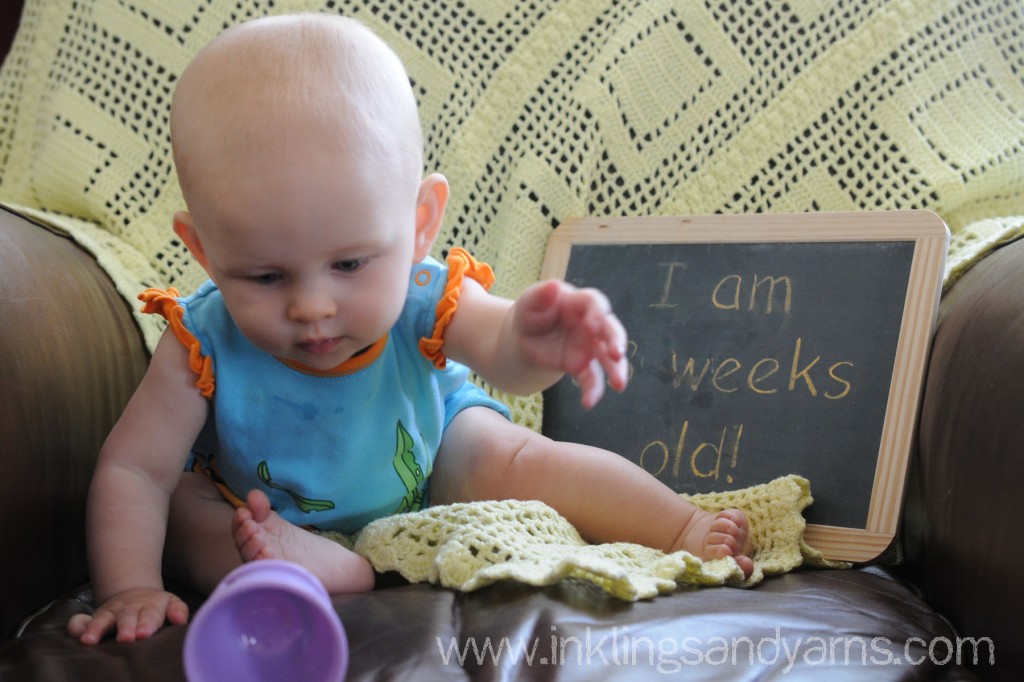 Don't throw the teacup either.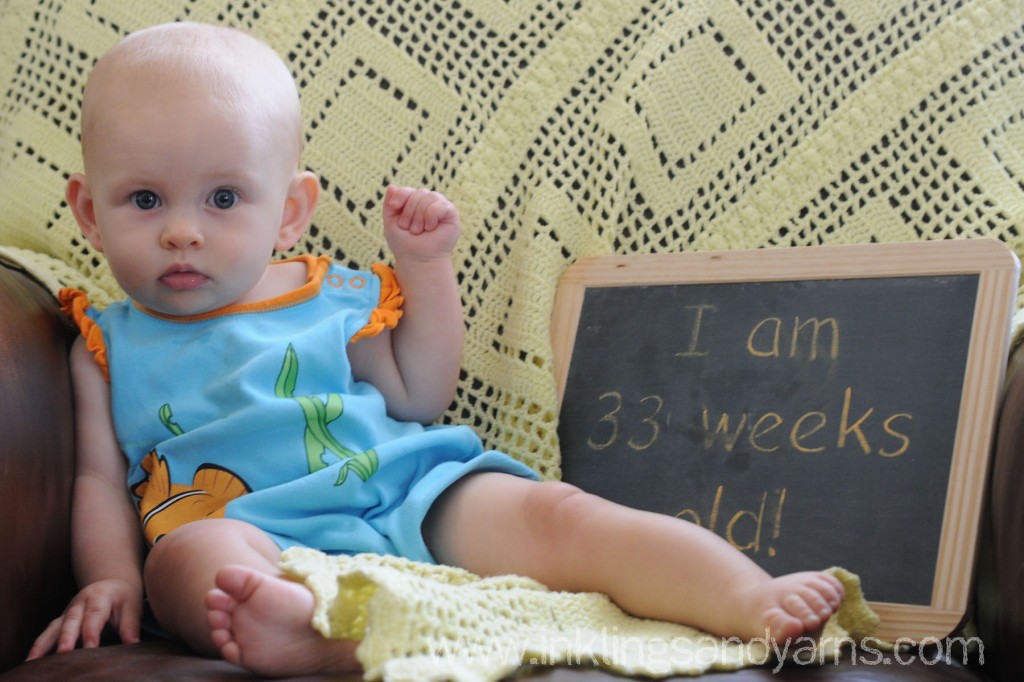 Will you be good if Mommy holds the teacup? No? Okay you can have it back.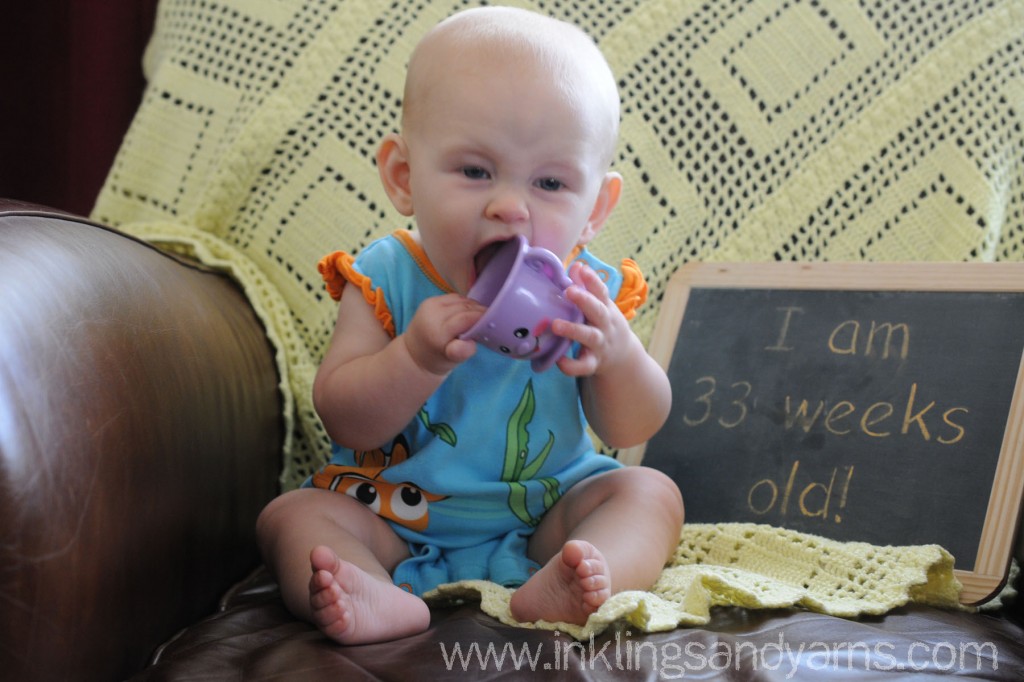 I SAID DON'T EAT THE TEACUP!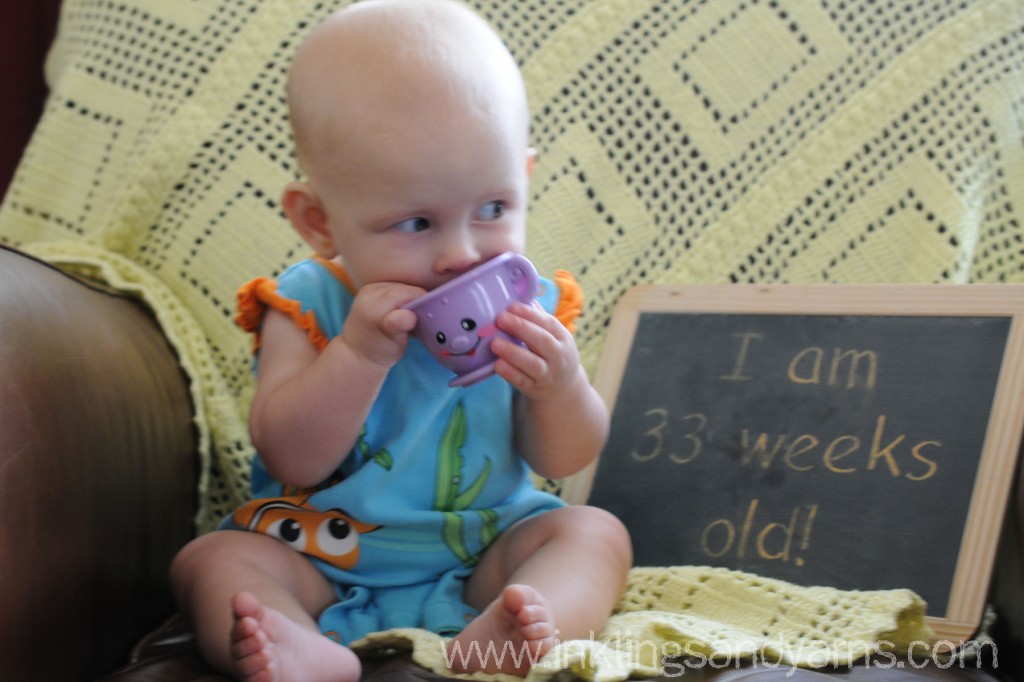 Herbert is not going to steal your teacup.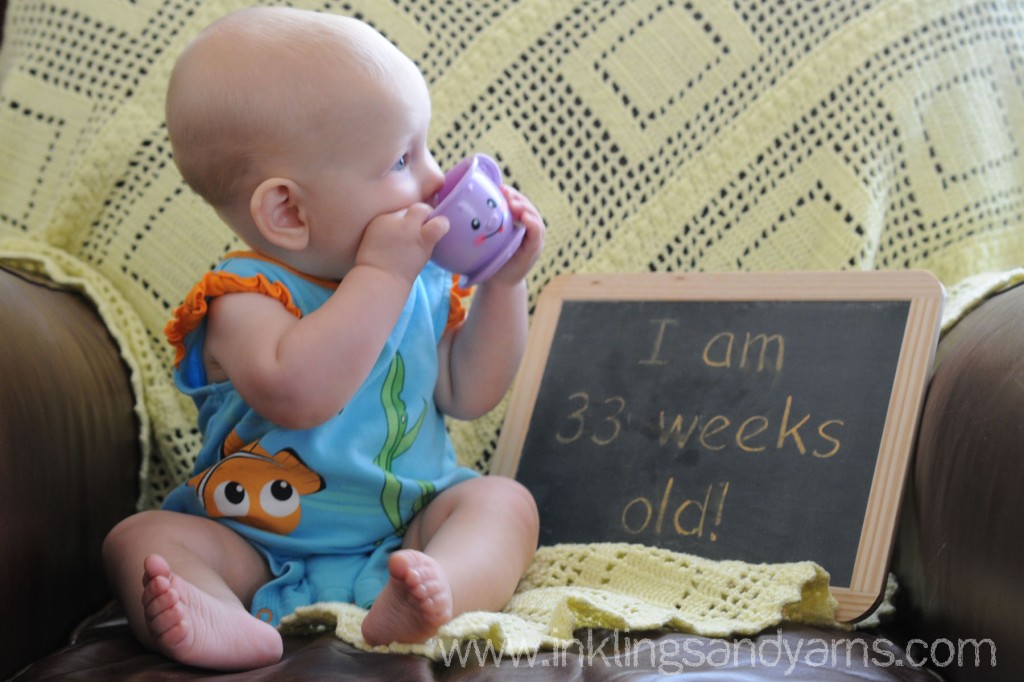 She's really not. Please look at Mommy. Can I have the teacup back?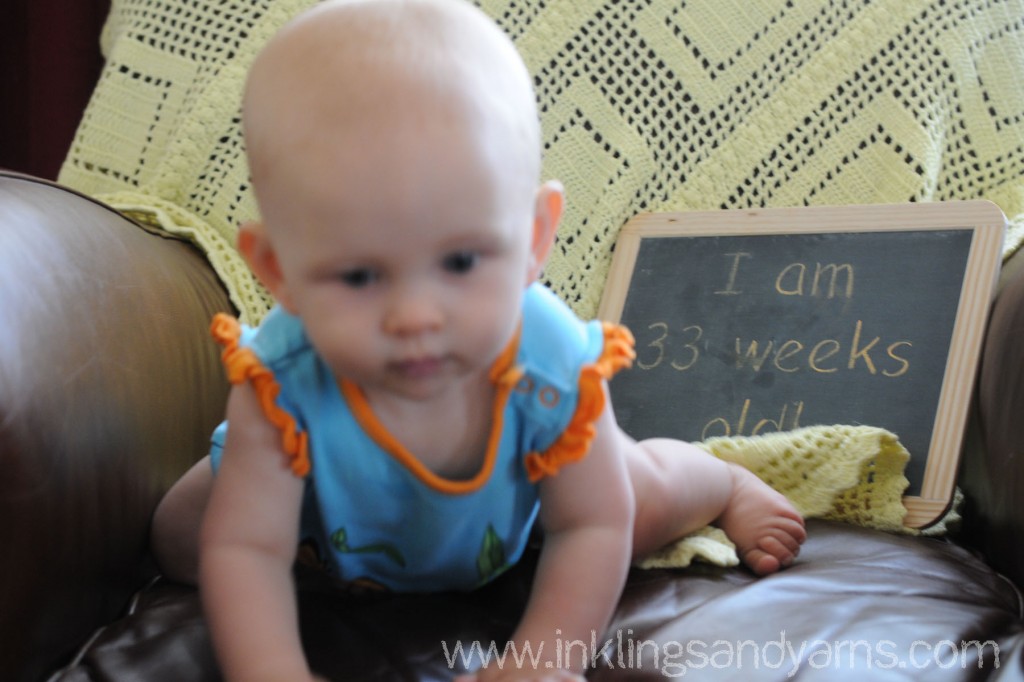 Whoa whoa whoa whoa WHOA. Crawling off the chair is a really bad i…
And then we gave up.