My sister's birthday was last Friday, so late Wednesday afternoon I decided I ought to make her something. When I saw this pattern for a big slouchy bag I thought it was perfect for her, I just needed to find the right fabric to go with it. She loves bold patterns and bright colors, and I wanted something really modern and eye-catching. I kept visualizing a big bold chevron so when I saw this Zig Zag Drake fabric at Hobby Lobby I had to have it. Since the gray and off-white are pretty muted colors I wanted a really bright lining, so I picked this Hot Pink Twill.
How perfect do they look together?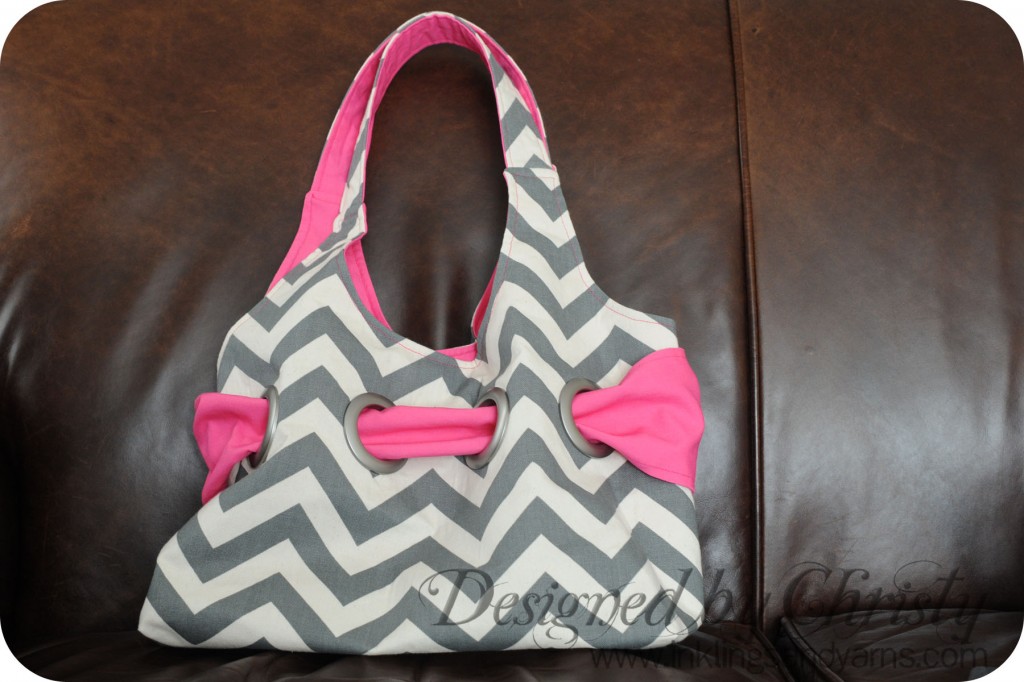 I texted her about halfway through making this and told her that I was unfortunately going to have to keep the bag for myself.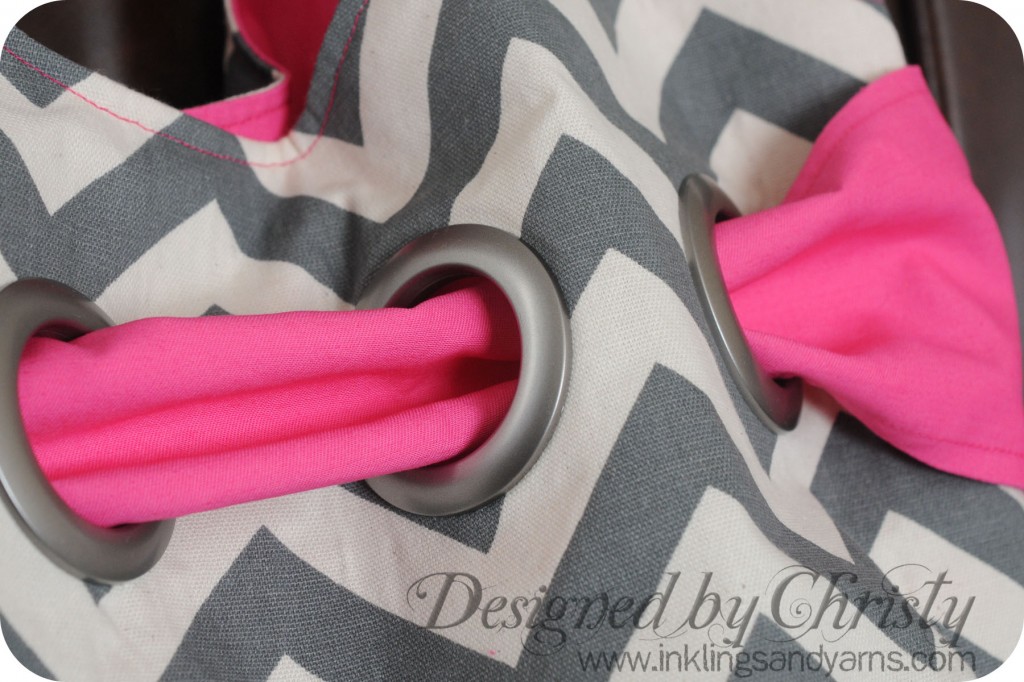 The grommets are super easy to put in. They just snap together. The color (pewter) goes perfectly with the bag, too.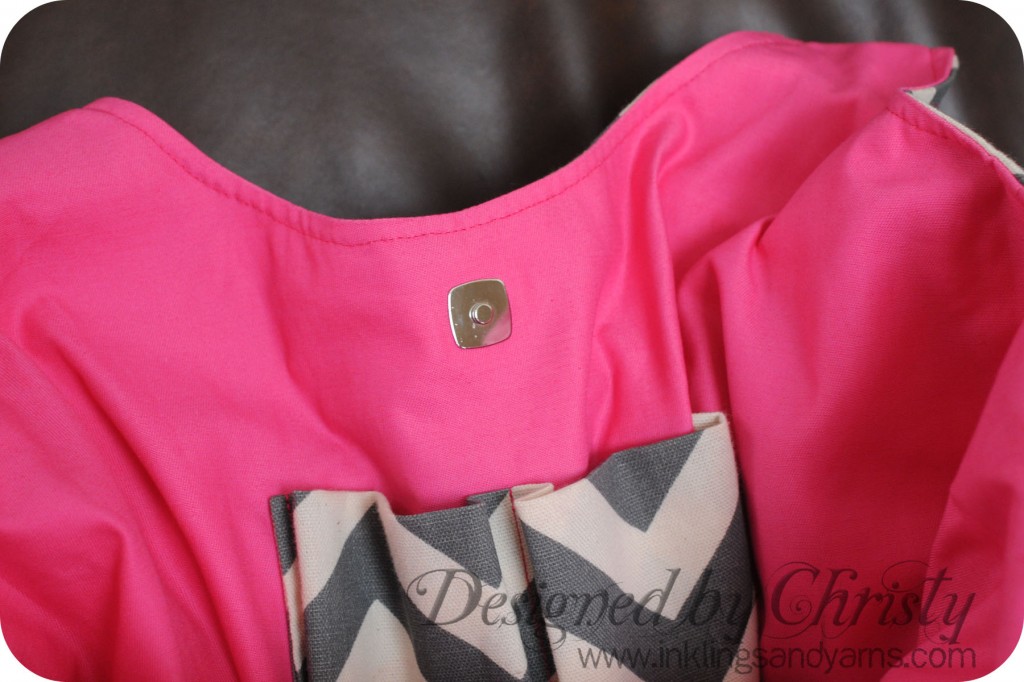 And look! It even has a magnetic snap closure and interior pockets!
A couple of notes about the pattern:
– It calls for a layer of batting sewing into the lining. I wanted the bag to be more stiff than soft, so I sought out thicker fabrics and used fusible interfacing on the outer fabric only.
– I omitted the stiff structured bottom from the bag as well. The boxed corners gave it enough structure for me, and I like the more slouchy look.