Today my Aunt celebrates her [redacted]th birthday. Hope you're having a fabulous day, Aunt Marcie.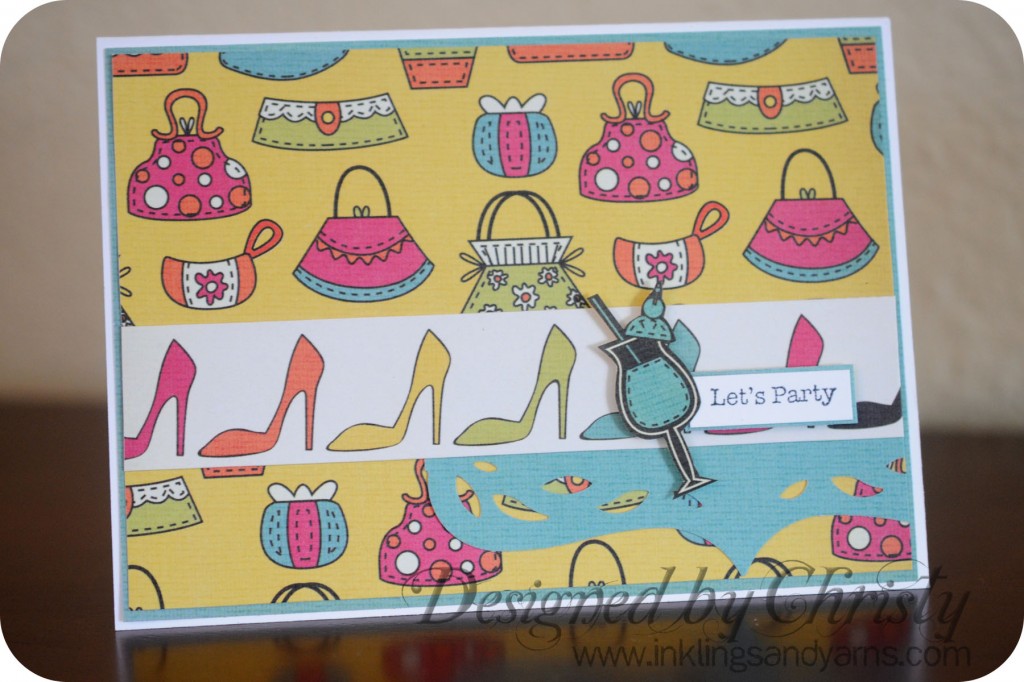 For this card, I used the Girls Night Out line from We R Memory Keepers. I got this paper over 2 years ago, around the time I started this blog. It's still one of my favorite lines. I love the colors, the patterns (shoes, cocktails and handbags, oh my!), everything.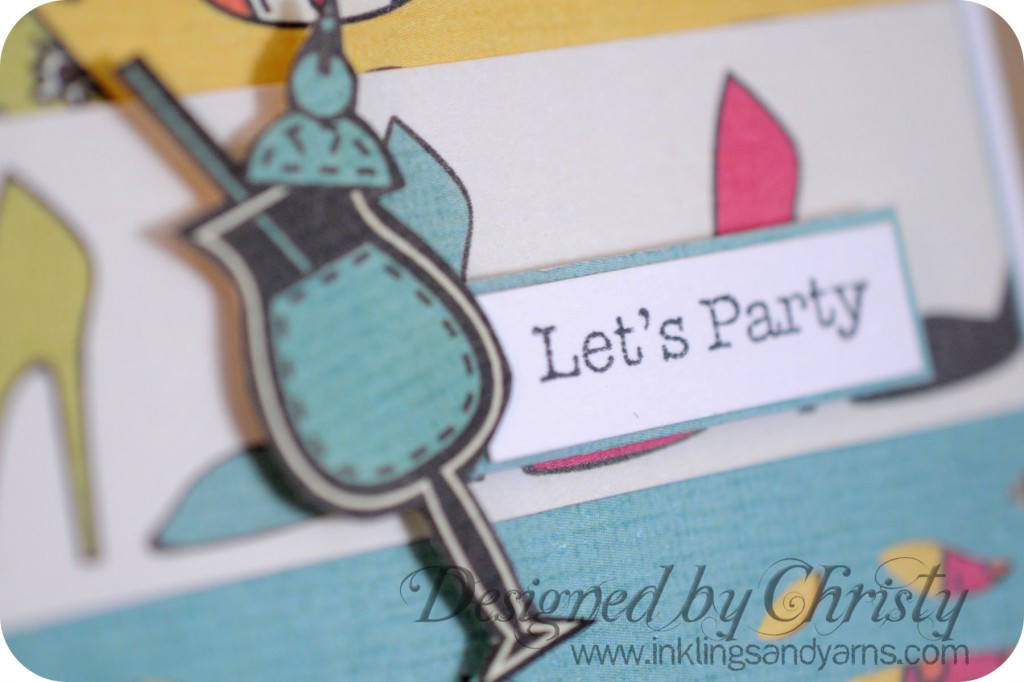 I went pretty minimalist with embellishments and let the paper speak for itself. I have this great sheet of tiny sentiment stamps that are great for this kind of thing. I wish I remember where I'd gotten it.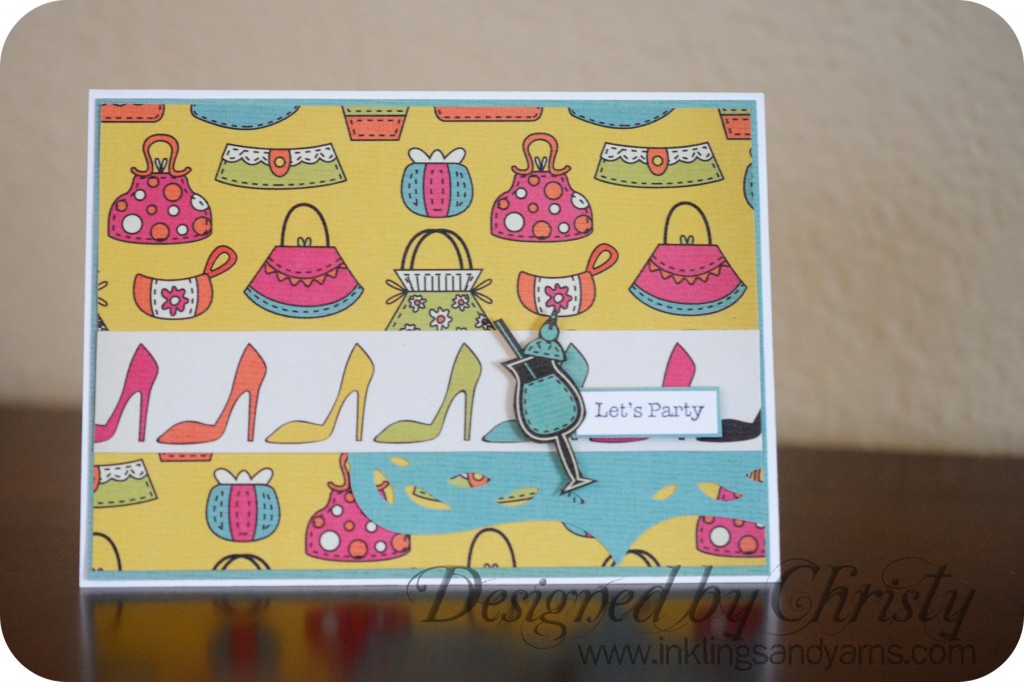 Also from We R Memory Keepers, I've been playing around lately with one of the new Mini 8 Punches. These are designed to reach all the way around a 6×6 sheet of paper in 8 punches, but for this card I just used it for a small strip. Look for more from this punch later in the week.