You may remember that at around this time last year, I attempted something called Project365. The idea was to document my life through one picture a day for a full year. I made it to early November. It was disappointing for a lot of reasons, but particularly because I do typically take at least one picture a day–usually several. The breakdown was not in the photography but in the organization. For me the breakdown is always in the organization.
At the beginning of this month I decided to challenge myself again. But this time the focus is going to be a little less on the pictures and a lot more on the organization. I'm only going to select 1 photo per week. But I'm going to take that photo and turn it into a layout. A year from now I should have a bizarre and eclectic album full of pictures of my kid, my dog, random flowers that I think are interesting, and cell phone shots of 101 traffic (or something like that).
I'm not sure what to call it. It's not Project Life and it's not Project365. It's like Project52 with scrapbooking. I keep calling it Scrap52 to myself, but I'm not in love with that name. If I think of something better I'll let you know.
My goal will be to choose and post my photo to Flickr each Sunday. Then I'll take the next week to create my layout. So theoretically, by each Sunday I should have a new photo, and a new layout from the previous week's photo. I'll do my best to post all of the layouts here in a timely fashion. Maybe every Thursday, maybe not quite.
So without further ado, here are the layouts from the first two weeks of this:
Week 1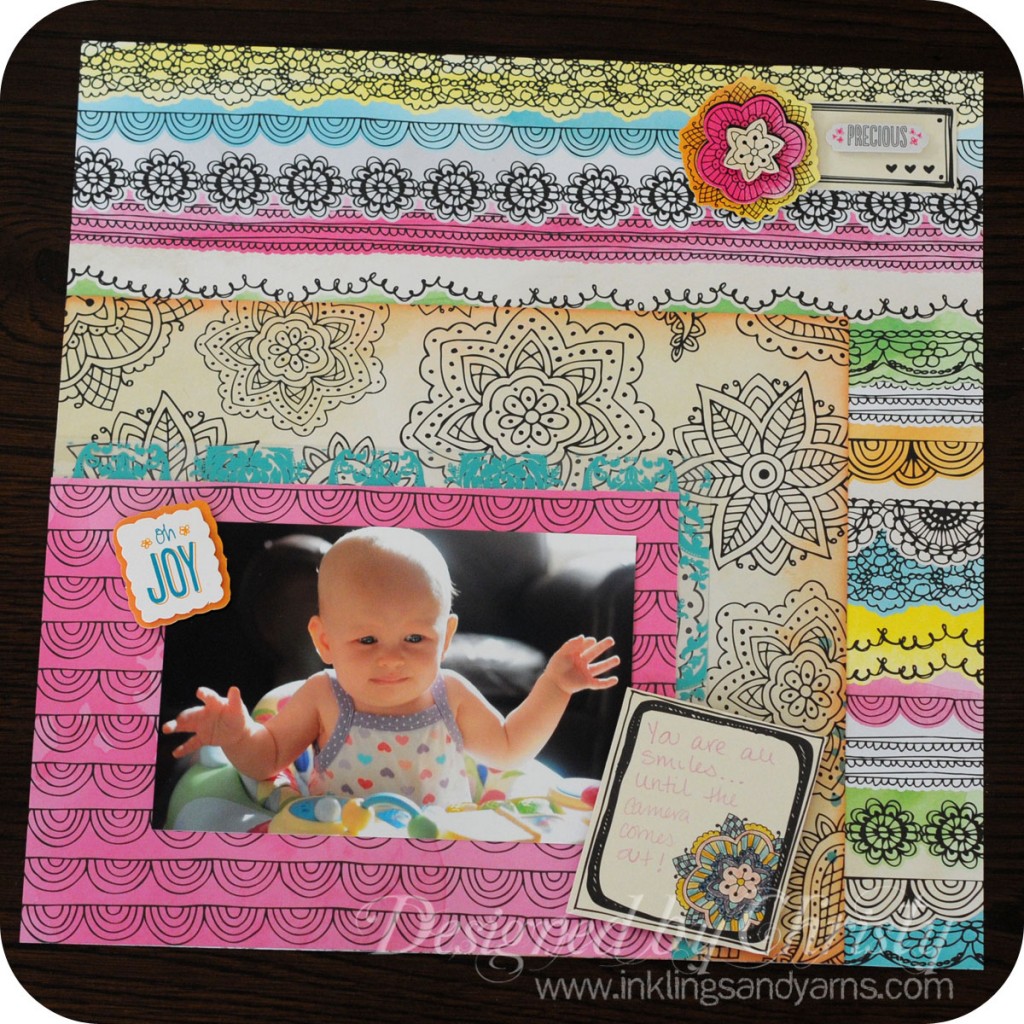 She was playing so happily, so I tried to snap a few pictures. As soon as the camera came out her mood shifted, but this picture made me laugh.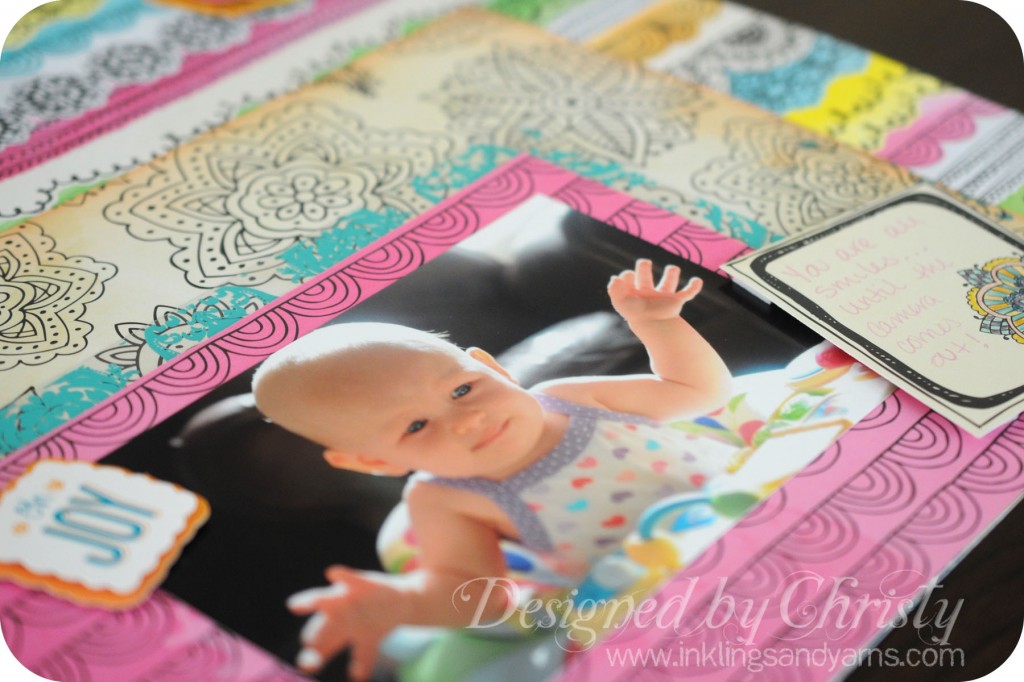 The paper and embellishments are from Amy Tangerine Sketchbook by American Crafts. The blue acetate overlay is from Hambly Screenprints.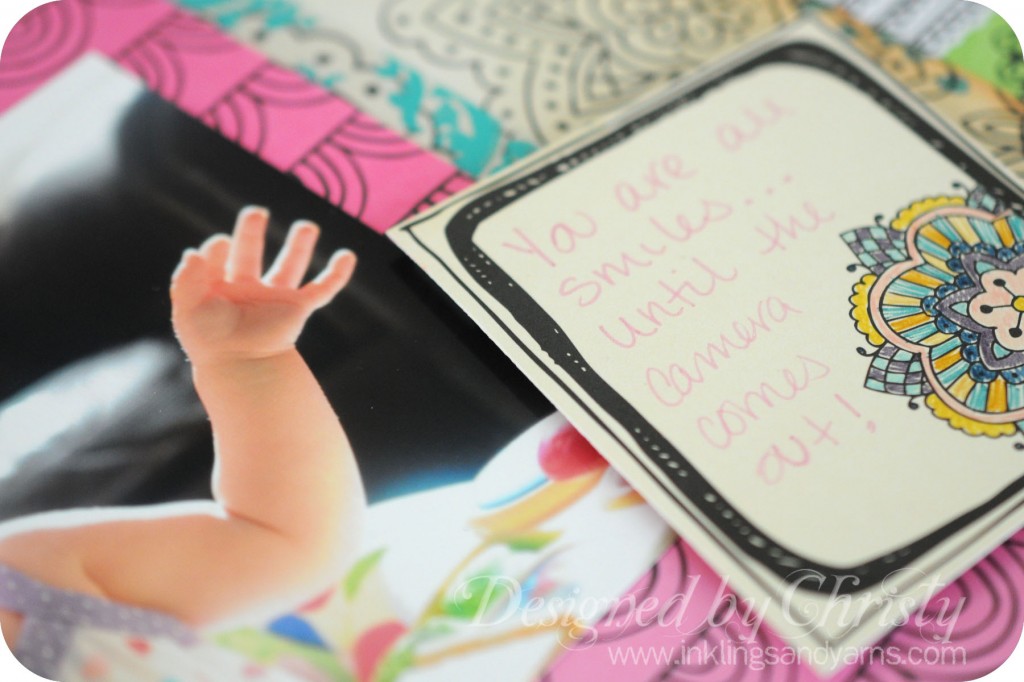 I quickly and scribbley-ly colored the design in this frame with Distress Markers (fine tip). I'm trying to get over my aversion to my own handwriting and put journaling blocks in all my layouts.
Week 2: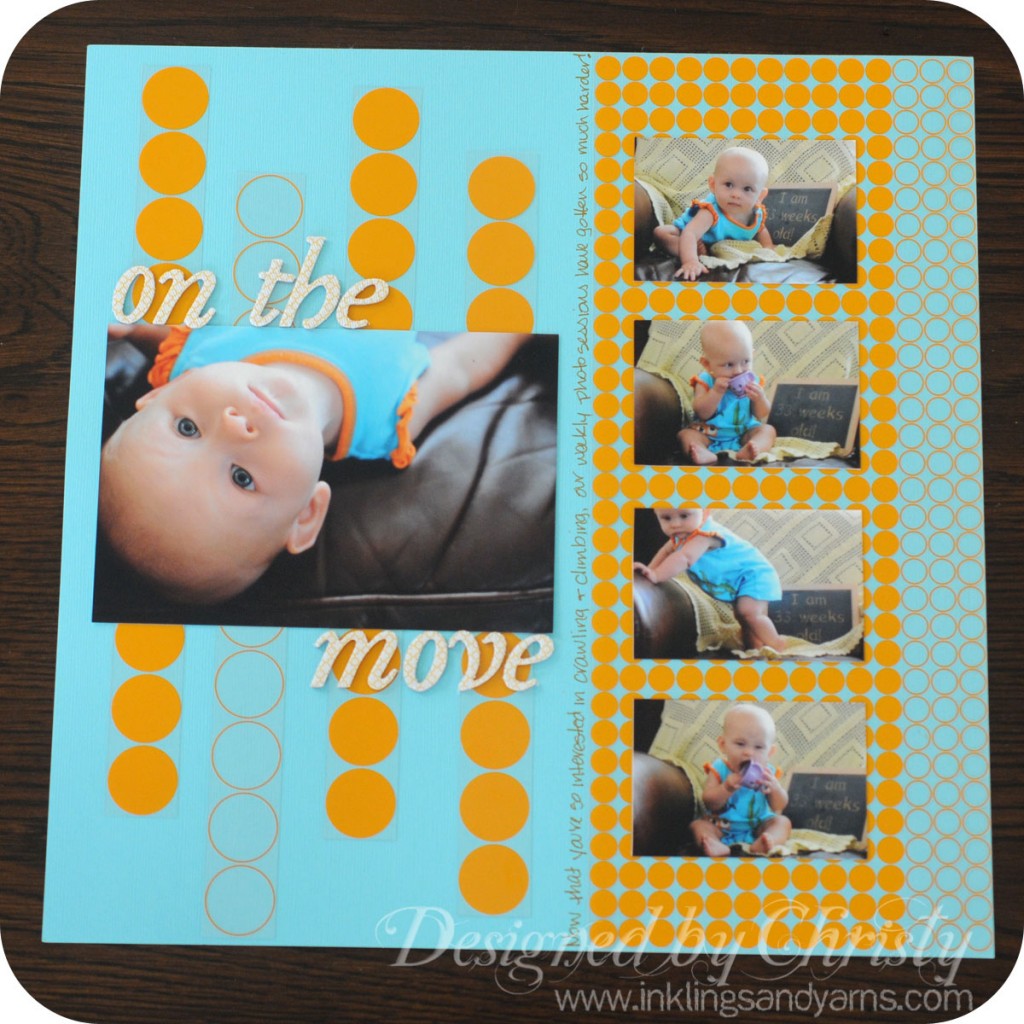 Yeah, these pictures have already appeared on the blog, so you know the story.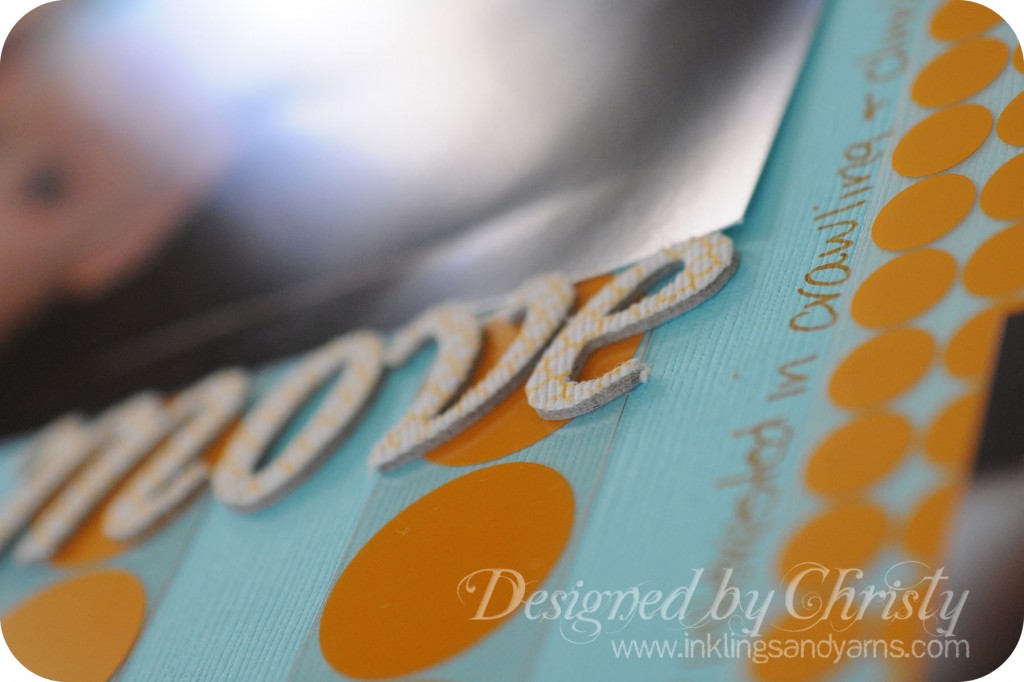 I love love love this layout. I'm much better at clean and simple than busy and detailed, I think.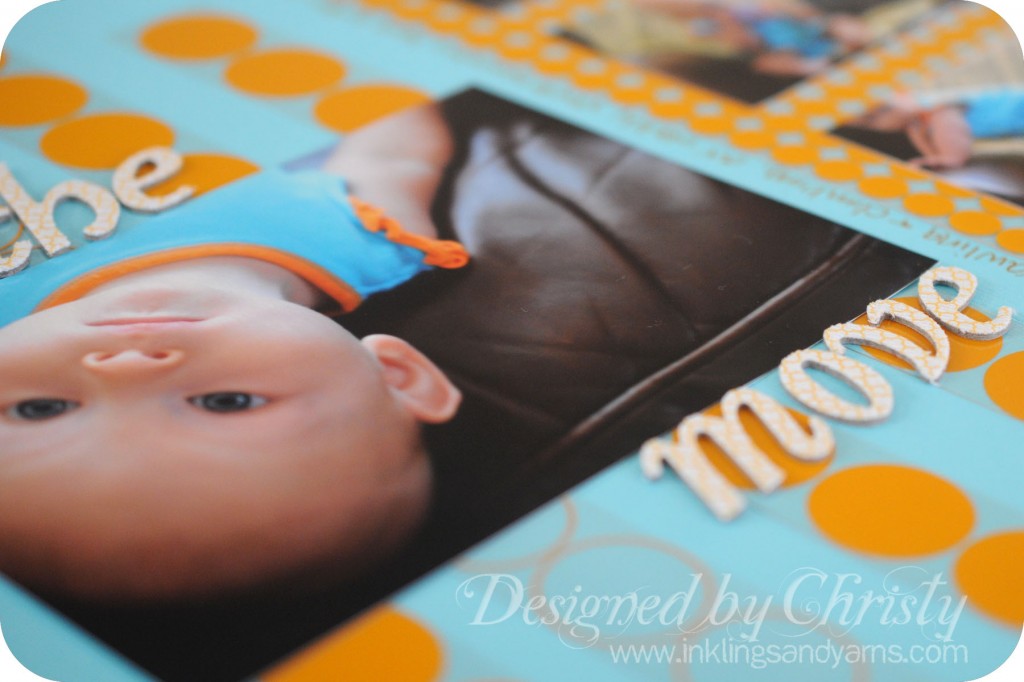 Yes, I matched the colors to her outfit. The blue is from Bazzill and the Orange dots are from Hambly Screenprints. The letters are Thickers, and I used a Distress Marker (Spiced Marmalade, maybe?) for the journaling.