My tiny little baby is sitting on her own. And so close to crawling.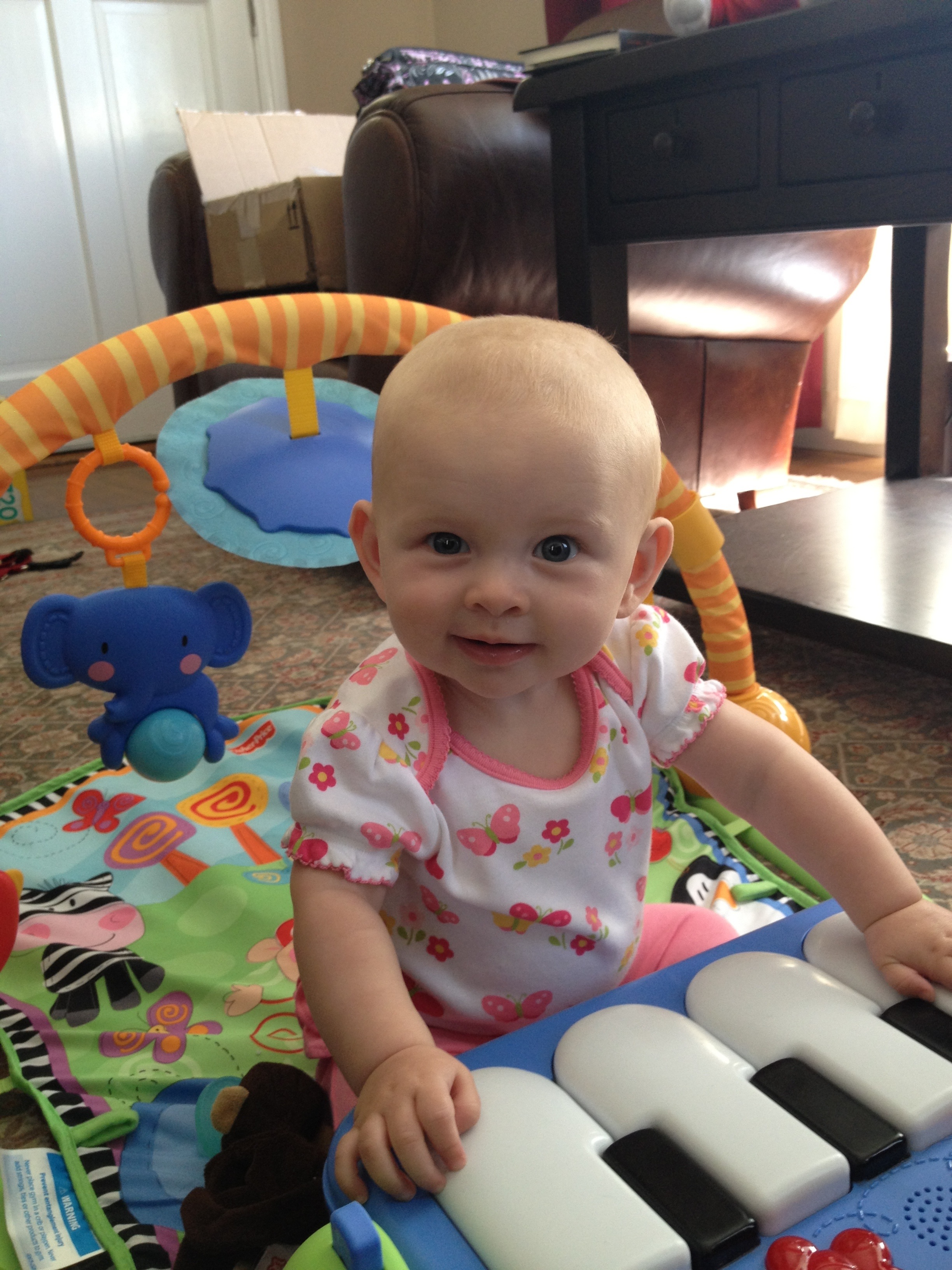 And eating food.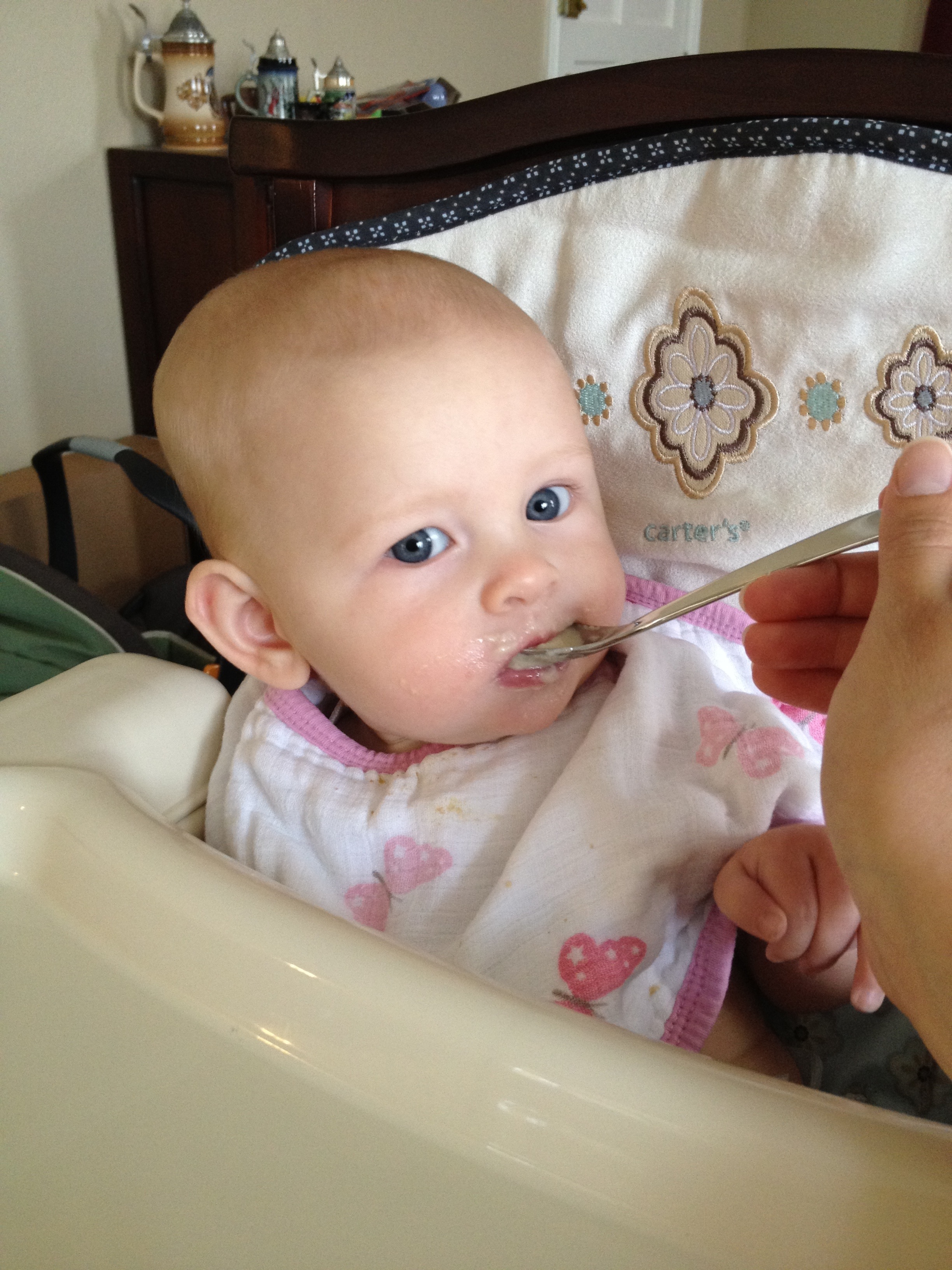 How did this happen? TELL ME!
It's kindof awesome, though. Especially the food thing. In 4 days she went from "WTF is this!?" to "What is taking you so long. I just swallowed one bite and there is not already another bite of food in my mouth."
I'm being mildly crunchy and making my own baby food. It's surprisingly easy, and fun. Yesterday I loaded up on fresh fruits and veggies, and today I'm cooking, pureeing, freezing in ice cube trays, and labeling. No pictures–mashed up carrots don't make for terribly good photos, surprisingly enough.
No recipes either, unless you count "steam vegetables; mash in food processor; add water" as a recipe. We'll get more creative in the coming months, I'm sure. If you know any good baby food blogs, send them my way!