Hi from South Dakota! We left the house at 3:30 am yesterday (I had finished packing at 1:30) and landed in Sioux Falls at a little after noon. Then it was just a 2 hour drive to Springfield. Allie's great grandparents adore her, and she was a big hit today at Dakota Senior Meals. We're looking forward to an eventful week. Okay, actually it probably won't be very eventful, but it will be relaxing.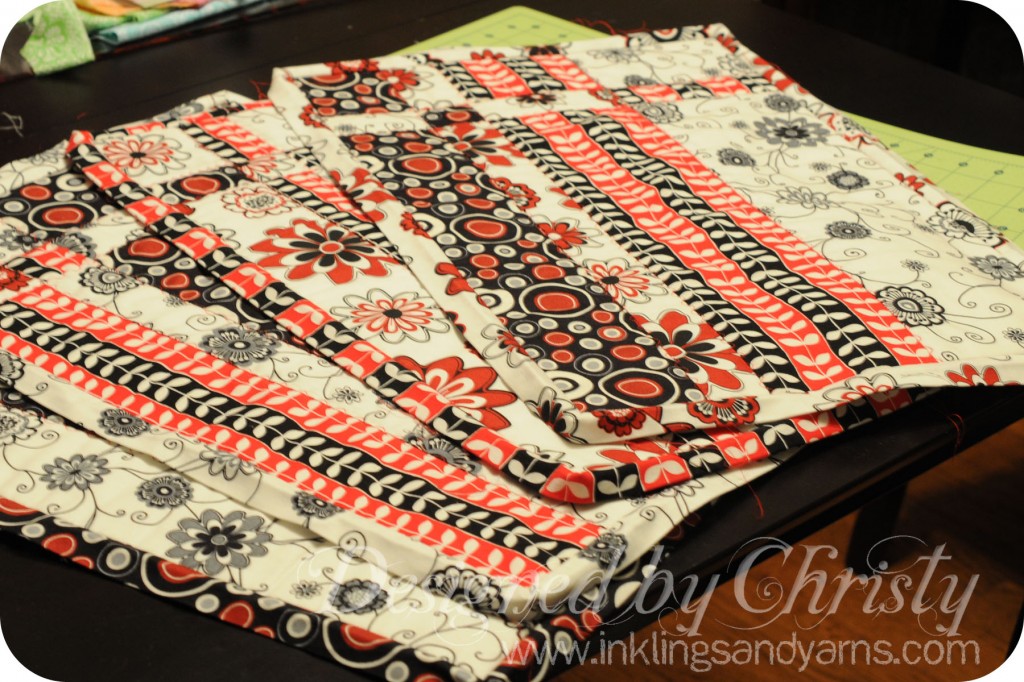 I brought along with me these four unfinished placemats, which I'm considering my first "real" quilt. Yes, technically I made the circle quilt a couple months back, but that one didn't have binding. And I actually started these placemats before I started the circle quilt anyway.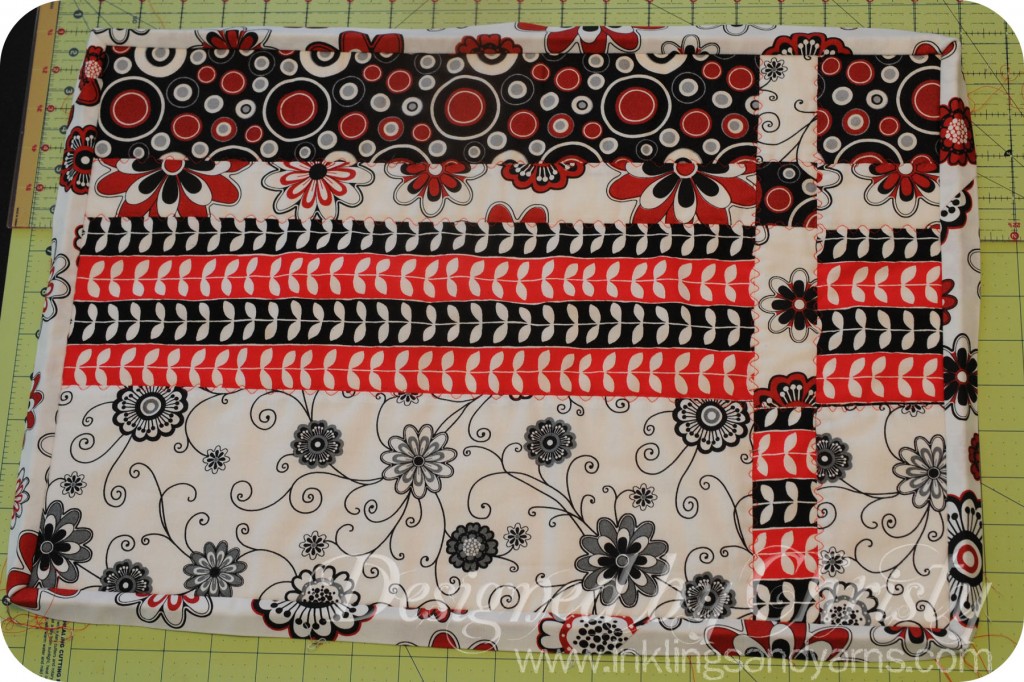 All I have left to do is hand-sew the binding to the backs. It's actually a perfect project for a trip like this, because it's very conducive to sitting and talking, or sitting and drinking a beer, or sitting and doing nothing.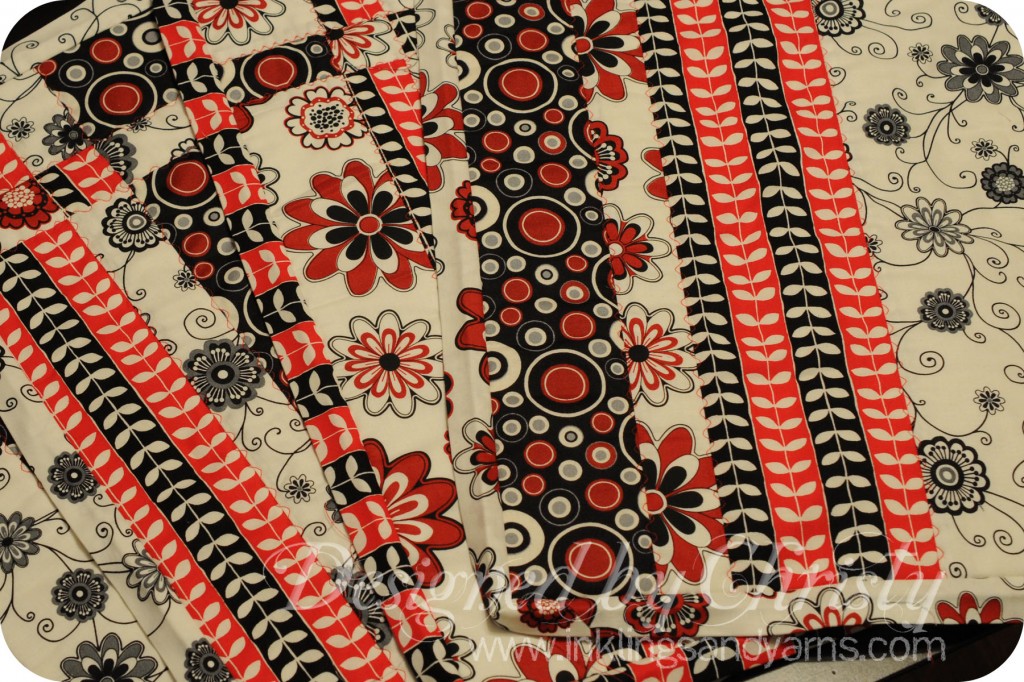 The pattern is Take Four from Something Sew Fine. It's perfect for fat quarters, and the pattern actually includes four different front designs (I picked the easy one). They go together quickly, even for someone who has never ever ever quilted, and the designs are modern and fun. I think they'd look great in solids, or in a Christmas pattern.
Links: