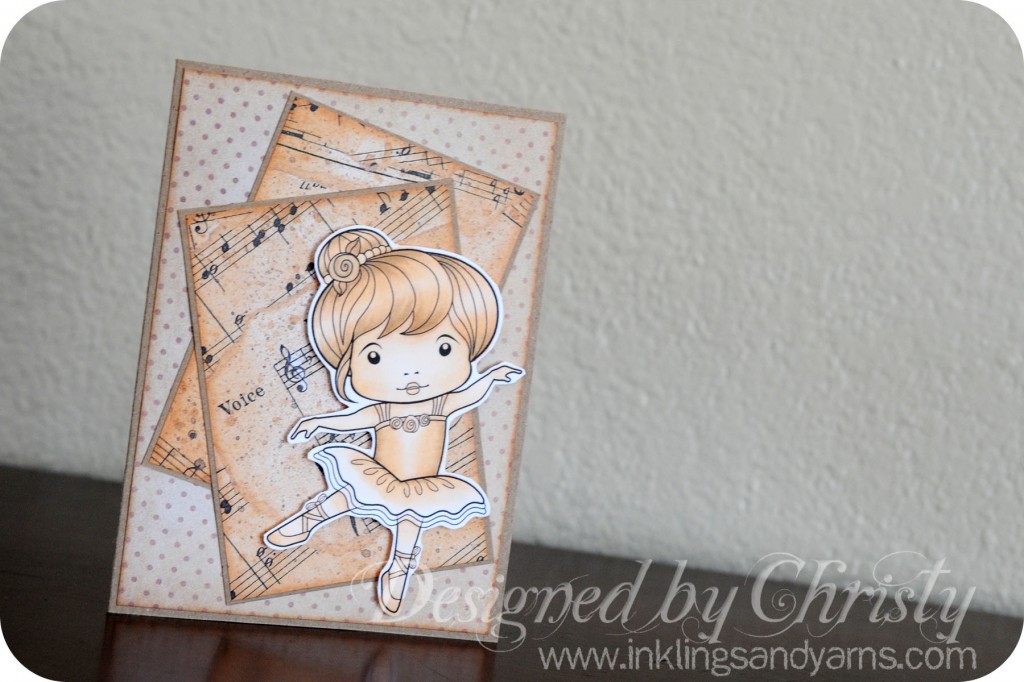 This is the birthday card I made for my Moredad. His birthday was on the 8th, so I think (hope) he's gotten it by now. He's not on the internet much anyway so it's not like this will be a spoiler for him.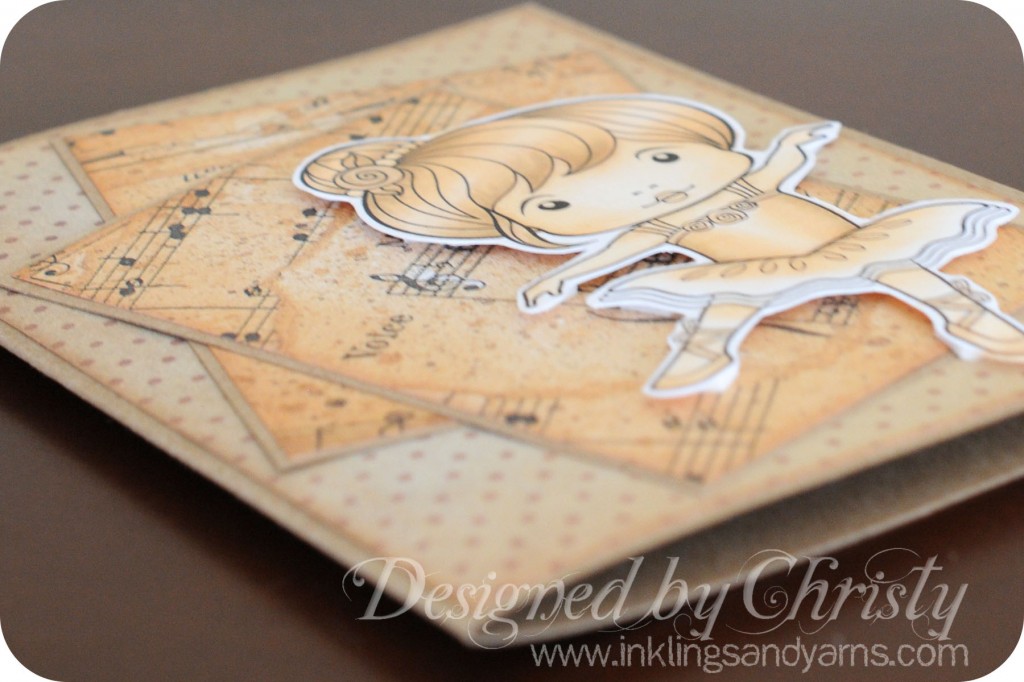 A dancing toddler is probably a strange choice for a man's 91st birthday card, but I like it. We'll pretend it's a representation of what Allie will look like in a few years.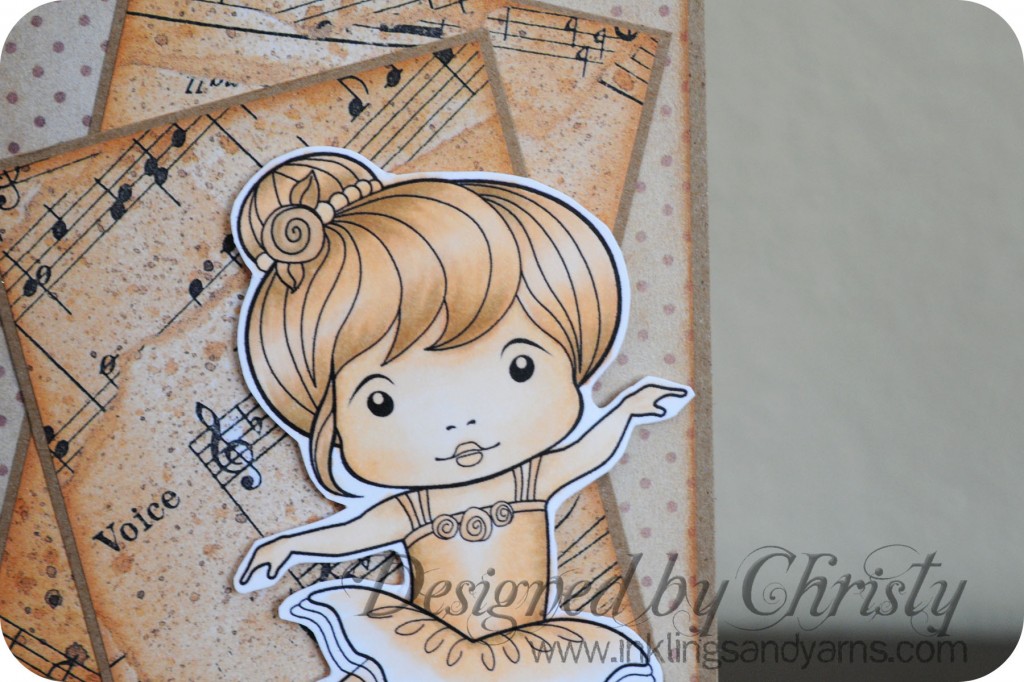 This card started with the music note paper. I found it in my stash (no idea where it came from), along with the coordinating swiss dot paper. I inked all the edges with Vintage Photo and then mounted everything on Kraft to keep the vintagey, monochromatic look going. Marci (from La La Land Crafts) is colored with the E50s.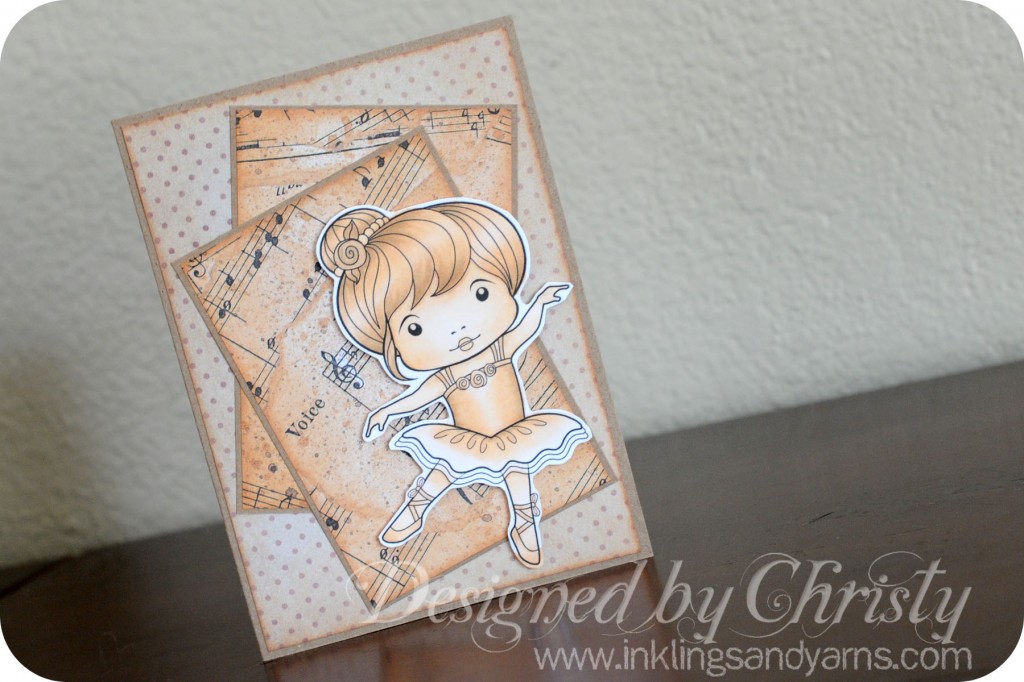 Monochromatic coloring comes with an interesting set of challenges, but I think the effect can be really striking on the right card.
Links: