I hope everyone had a happy Fourth of July. Ours was lovely. We started with a walk to the park to take Allie on the swings (I'm not sure who has more fun, her or me), then came home for a little cook out. I talked Jesse into making hot dogs for dinner. Such a guilty pleasure food. I don't even remember the last time I ate one, but it was probably made by my grandmother at her beach house (which is to say, several years ago).
I can't believe it's already July. It seems like the summer has barely started, and yet it's going by so fast! I have to say, this is my third summer in Northern California, and I'm still not used to it. We get such amazingly mild weather all year here, and don't get me wrong, I love it in January. But right about now is when I start wishing for some HEAT. Pool weather. Beach weather. The kind of days where the only thing to do is float around on an inflatable raft and drink margaritas. All we get here is 70 and breezy. Perfect for going for a run (ick!) or doing yard work (blech!), but just a shade too cold for bikinis and mojitos.
Still, the Fourth always puts me in a summer mood, and I decided to keep it going today with this sunny little card.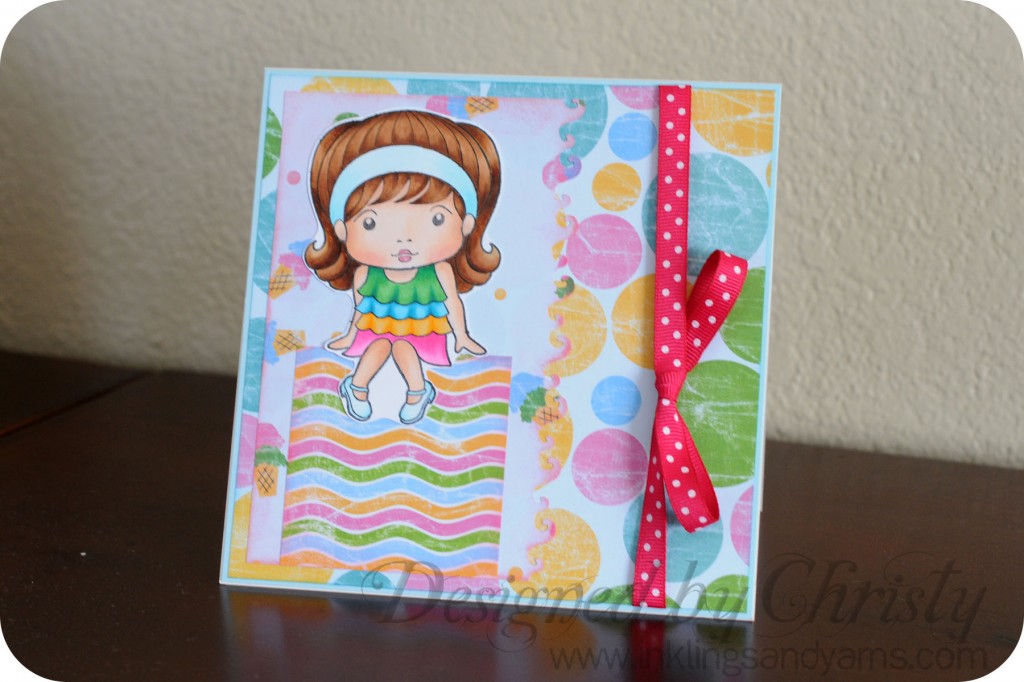 The image is Ruffles Marci from La La Land Crafts. I love my Marcies. They're all so cute and just perfect for Copics. It's been a looooong time since I've been able to just sit and color, so this was a lot of fun for me. Sadly, my R35 ran out while I was working on her hair, and I think it shows.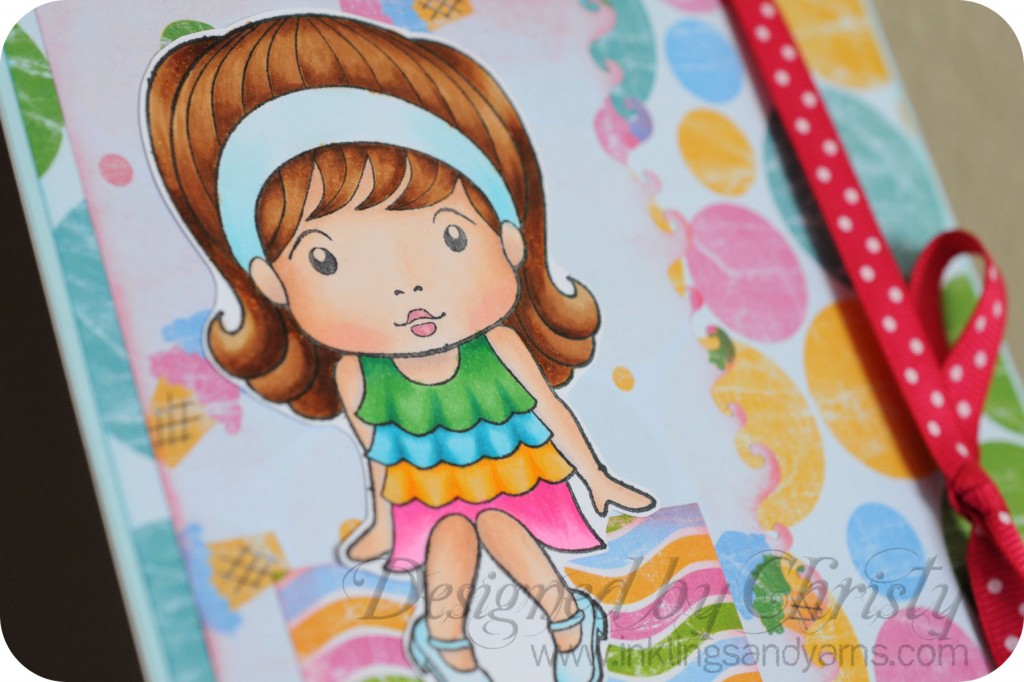 Otherwise, I'm so happy with it. I finally used my own advice and chose the clothing colors after I picked the paper I used for my card. So often I end up with a great image and realize I have nothing to coordinate it with. This time I made sure everything matched.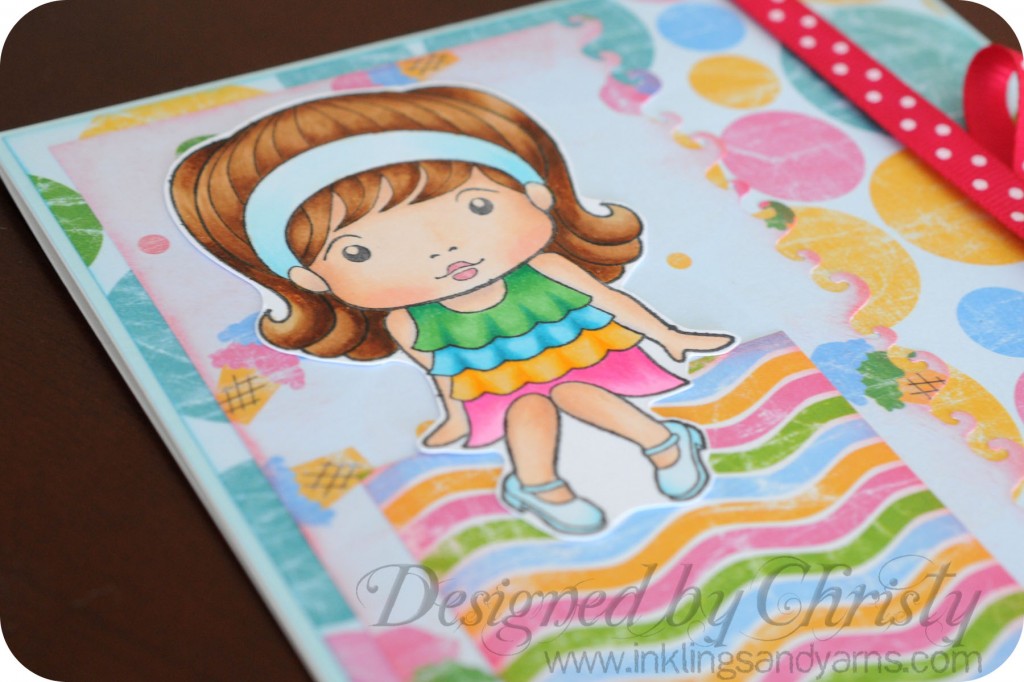 If you're curious, here are the colors I used:
Skin: E0000, Eoo, E11 (to make her look nice and tan), BV00 (shadows), R20 (cheeks), R85 (lips)
Hair: E31, 33, 35, 37, 59 (I use 59 because it's darker and less red than 39, so it creates deeper shadows)
Dress: G14, 16, 19; BG01, 05, 07; Y32, 35, 38; RV02, 04, 06
Headband and Shoes: BG0000, 000, 01
I've been meaning to start participating in more link parties and challenges, and figure there's no better time than now to get started. So, I'm linking this post up to:
Be sure to visit them and see some other amazing projects!