I have a real quick tutorial for you today on one of my favorite stamping techniques. I love using my stamps to create custom backgrounds, and I really love using "inks" that don't come in stamp pads. For this background I used the Floral Brocade stamp from Hero Arts, Peacock Feathers Distress Ink, and Dazzling Diamonds Glimmer Mist.
First, I used a blending tool to cover an entire 4×4 piece of white cardstock with Peacock Feathers. A couple tips here: Don't "stamp" with your blending tool. Instead, rub the ink onto the paper in little circles to get smooth coverage. Also, press lightly and apply lots of layers to get a nice deep color. If you press too hard, you'll end up with hard lines and streaks. The coverage doesn't have to be perfectly even, but you want it smooth, just like the picture.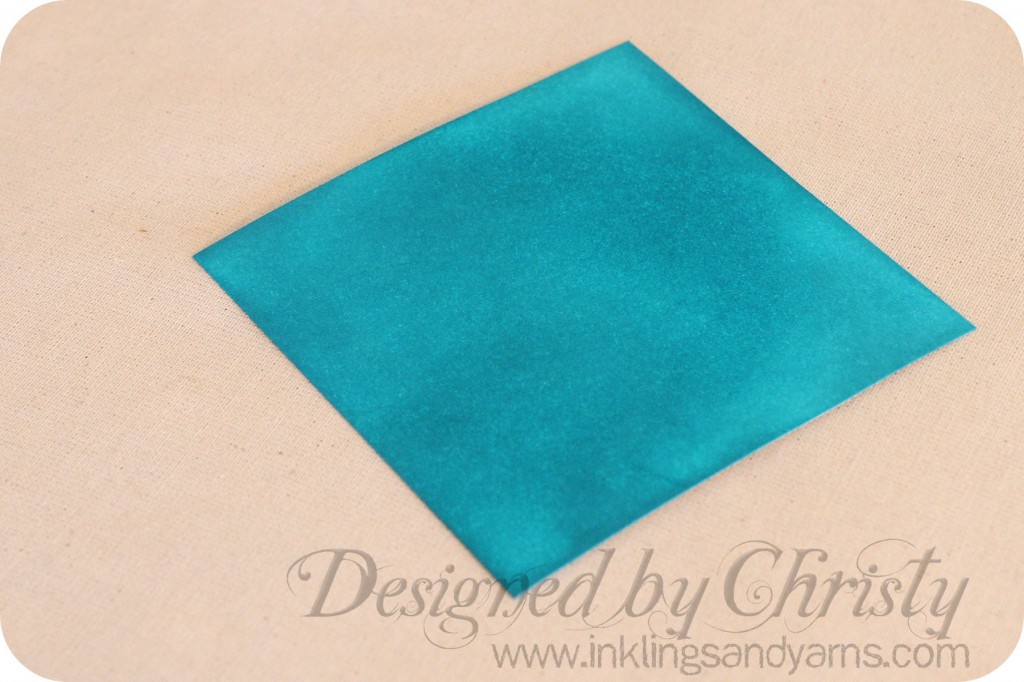 Next, take your mist of choice and spray your stamp. I used Glimmer Mist, but Perfect Pearls work too. If you don't want sparkle, you can even work with the Adirondack color washes or plain water. The only product you need of a particular brand is the Distress Ink. Other inks don't react as well with water, so you'll end up with a mess.
It's also important to use the right amount of spray. I find that 3-4 spritzes from 4-6 inches away adequately covers my 4×4 stamp. The mist should bead on the surface of the stamp, but not pool in the gaps. This is a perfect amount of spray: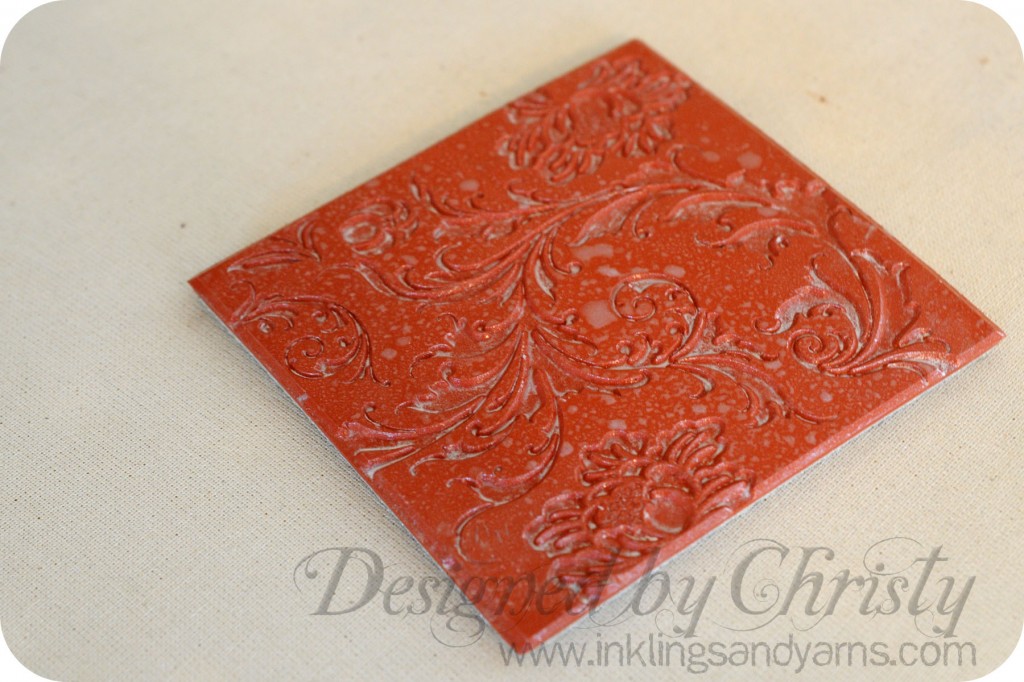 and this is too much: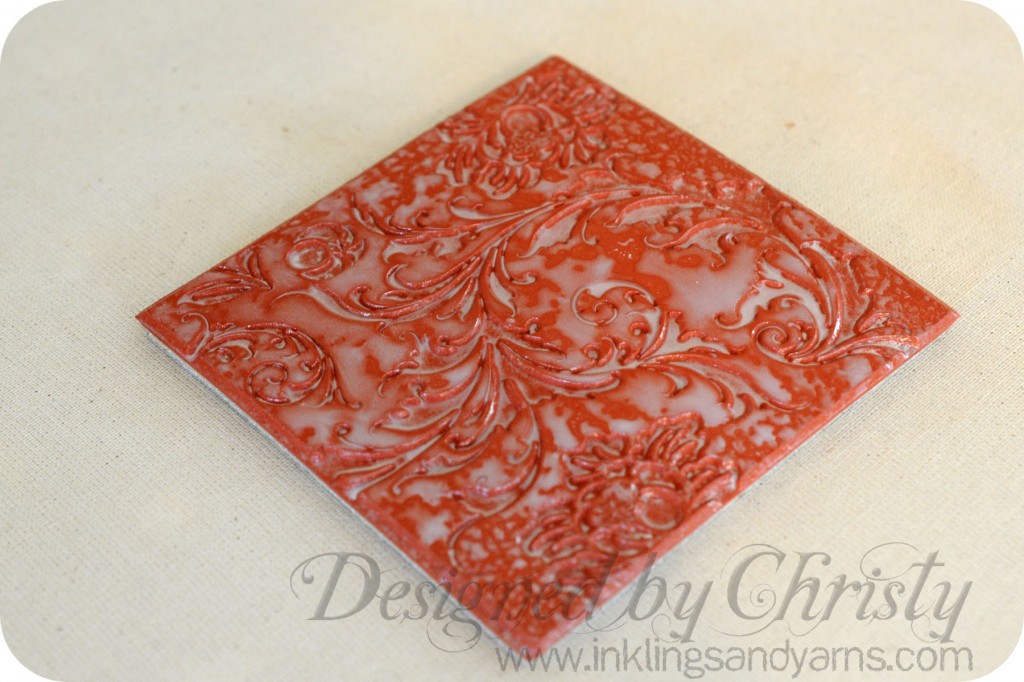 Then just stamp, and voila. Depending on the colors of the ink and the mist, your results will vary. Sometimes it takes a minute or two for the stamped image to "develop," and often it takes some trial and error to figure out the perfect amount of mist to use. Keep in mind that this isn't about getting a flawlessly stamped image. Missed spots and big globs of glimmer are part of the charm here.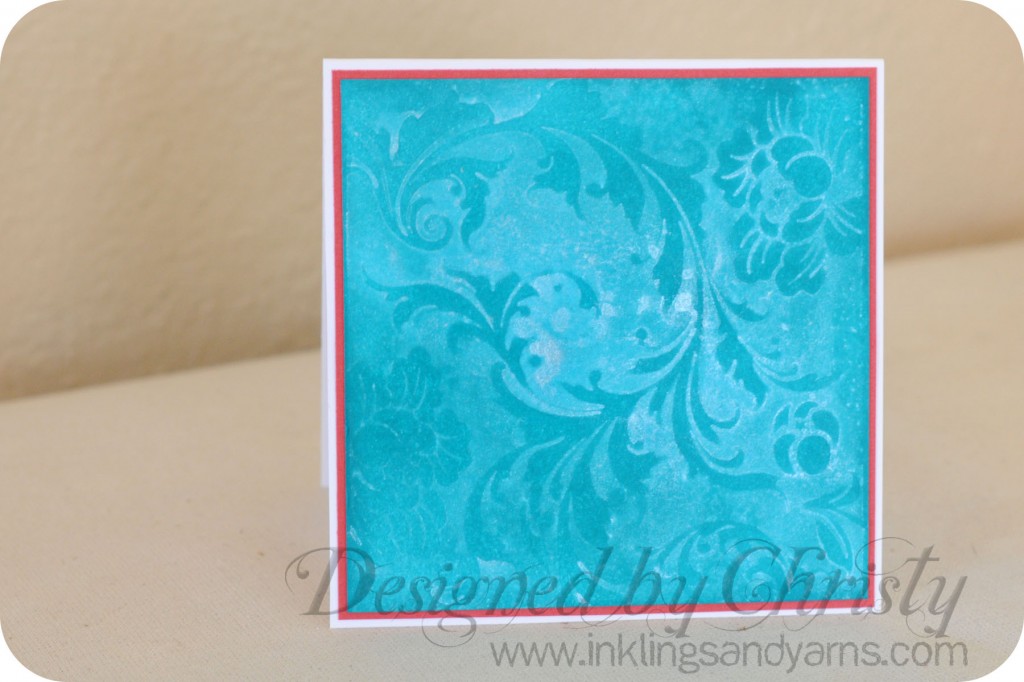 These make great simple gift tags, or you can embellish any way you want to make a card for nearly any occasion.