I took what I thought would be a quick trip down to MLO today to pick up some paper so I could finally get some cards designed for the class I'm teaching next Sunday. Of course I was there for over an hour. Picking paper is one of those rabbit holes that I'm all too happy to get lost down. My new current favorite is the Cakewalk line from October Afternoon. Summery, vintage colors, classic patterns. What's not to love? (This is one of those paper lines that I look at and scream WHY CAN'T THIS BE FABRIC?!? It's exactly what I wanted and could never find for Allie's room.)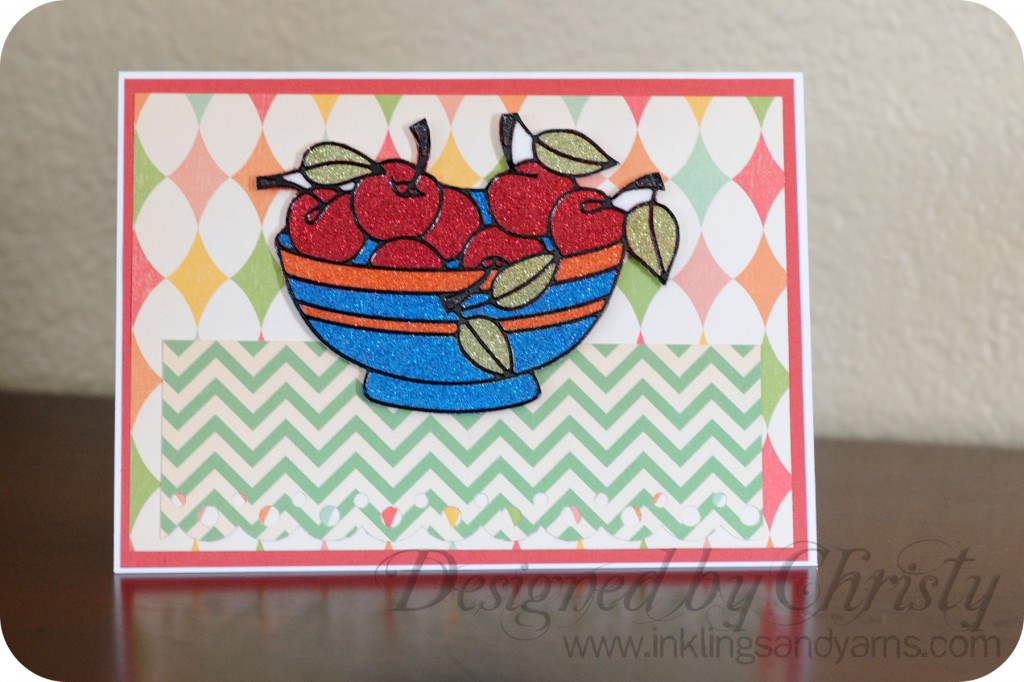 But I digress. I knew right away that I could use these papers with the Cherry Bowl stickers from Elizabeth Craft.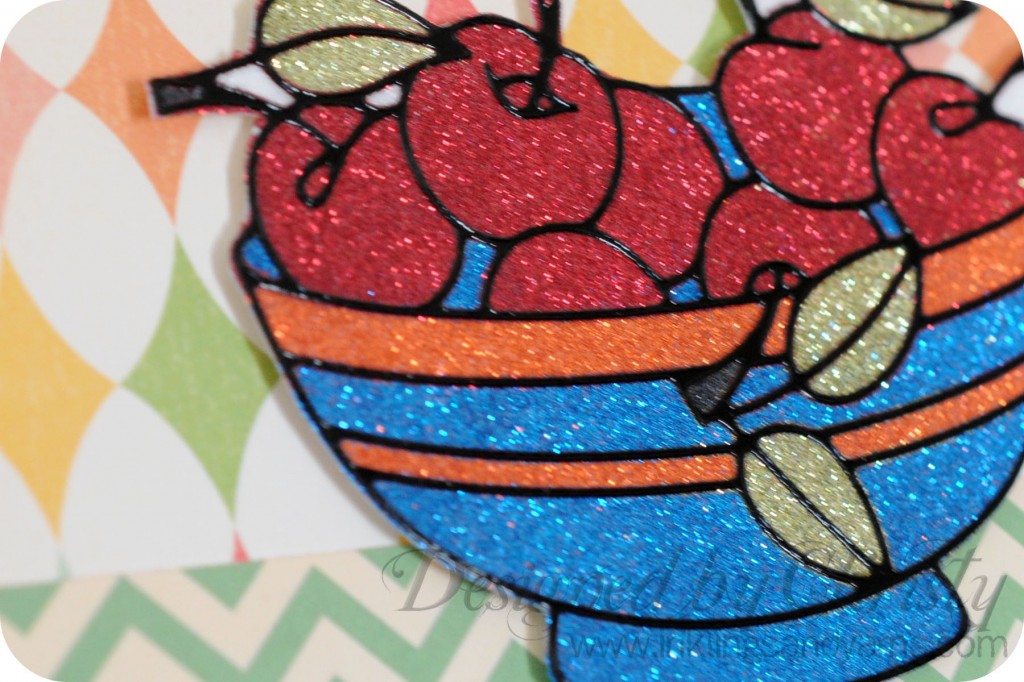 I even put a little treat on the inside, because I couldn't resist.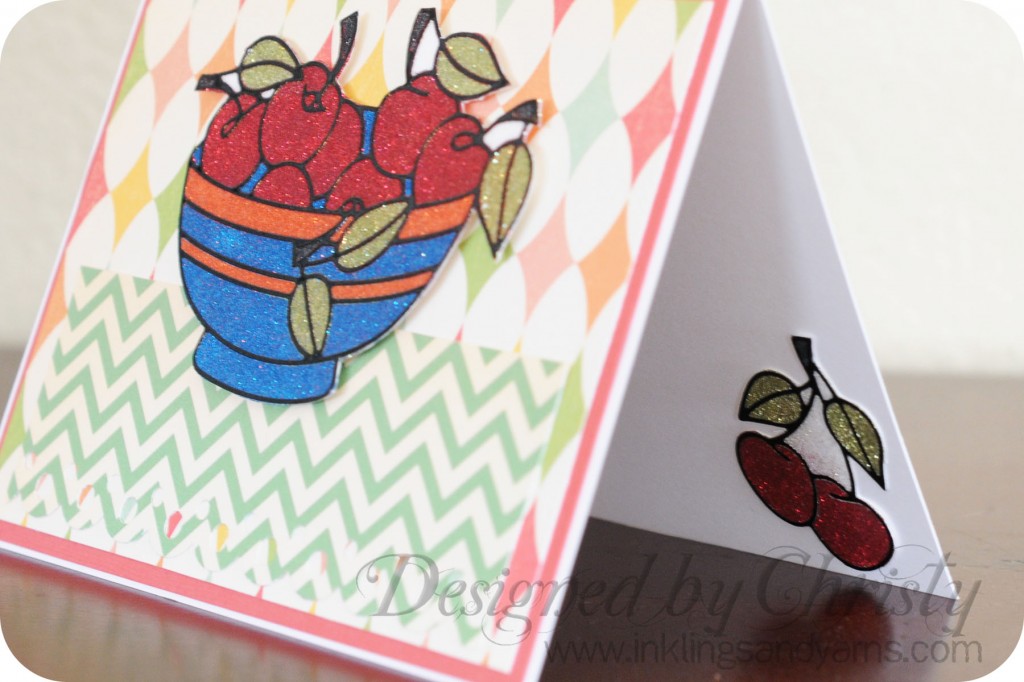 Now, if you'll excuse me, I have 7 more cards to design…
Linkies: