First off, this happened today, and I just about wept with joy.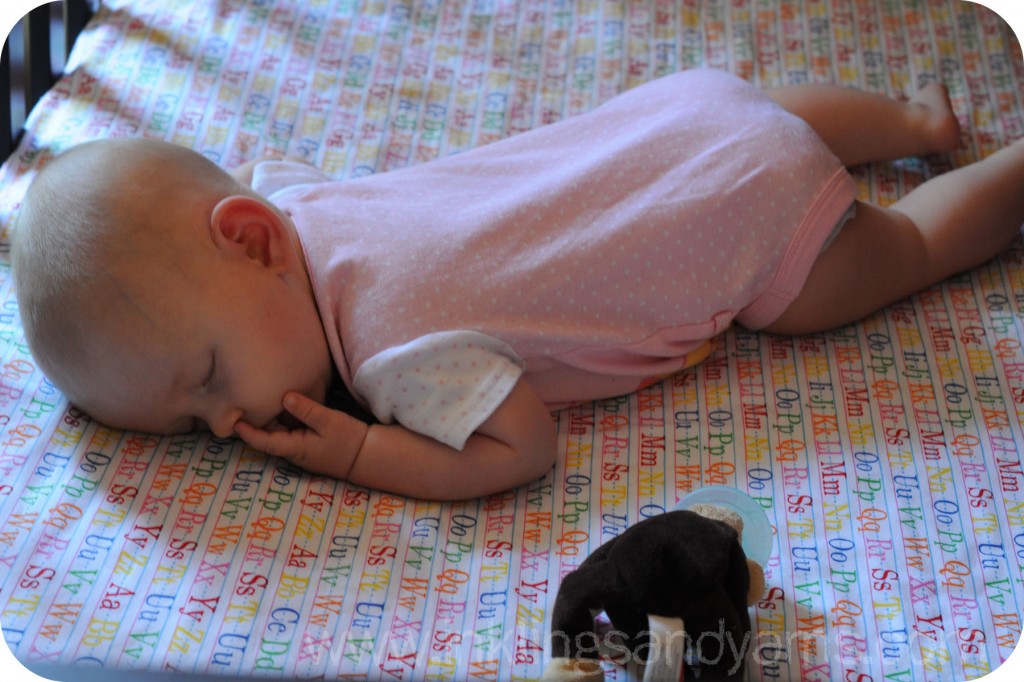 So while that was going on, I had plenty of time to do this.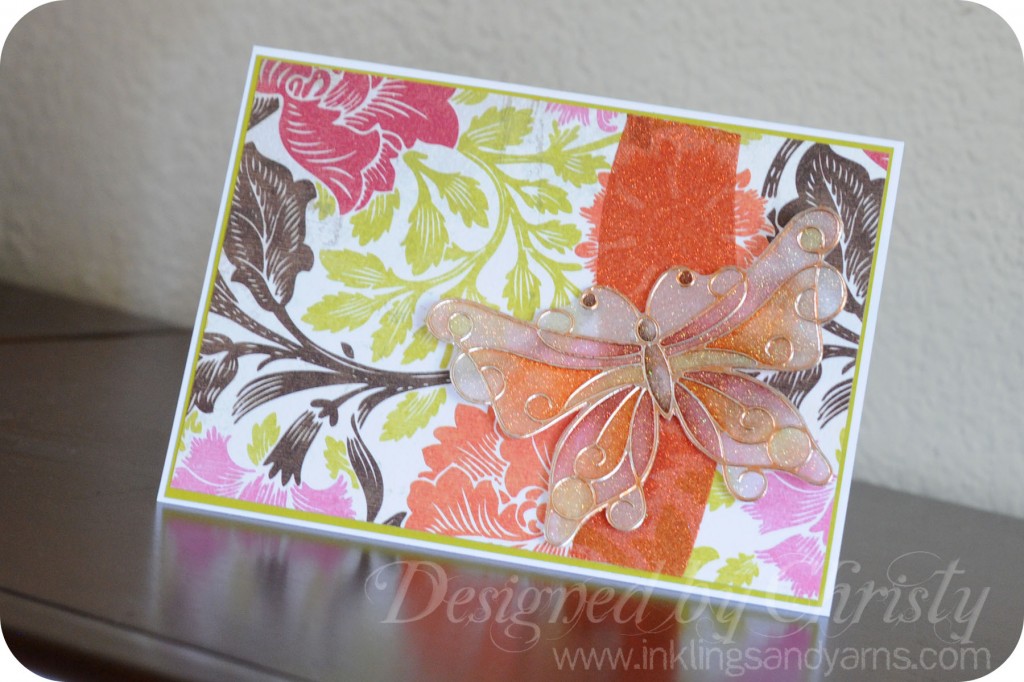 What I love about this card is the way the butterfly blends with the paper. It blends so well, in fact, that I added the curvy strip of orange glitter just so you could see the butterfly.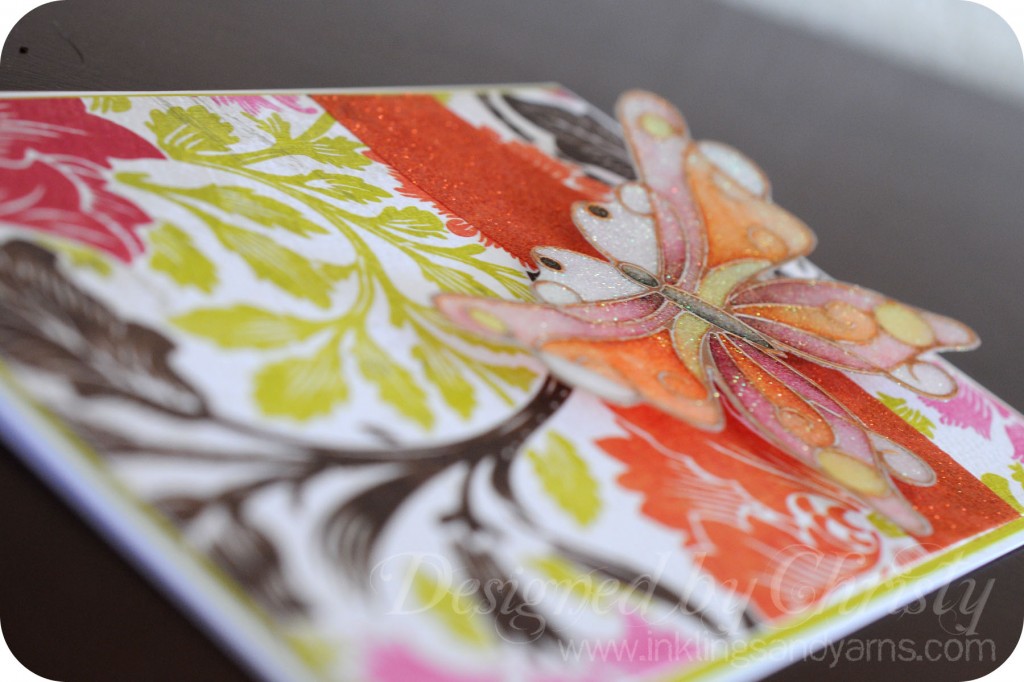 The butterfly was made with a couple of slight variations to my standard technique. First, I used a silver Peel-Off sticker, and colored over it with a Copic Marker (YR09), then I placed it on a transparency instead of cardstock, and covered it with Warm Highlight Glitter Ritz. The background paper is "Bright" from the Lively line by Authentique. I used Copics E79, R39, R85, YR09 and YG21 to match the colors in the paper.