I mentioned yesterday that I don't love Distress Markers for coloring, which I realize is strange. But once one is spoiled by Copics it's hard to appreciate any other marker. So yeah, by simply putting pen to paper, Distress Markers aren't going to provide particularly spectacular results. There is a way to color with them, though. It just requires you getting out your paint brushes and a craft mat.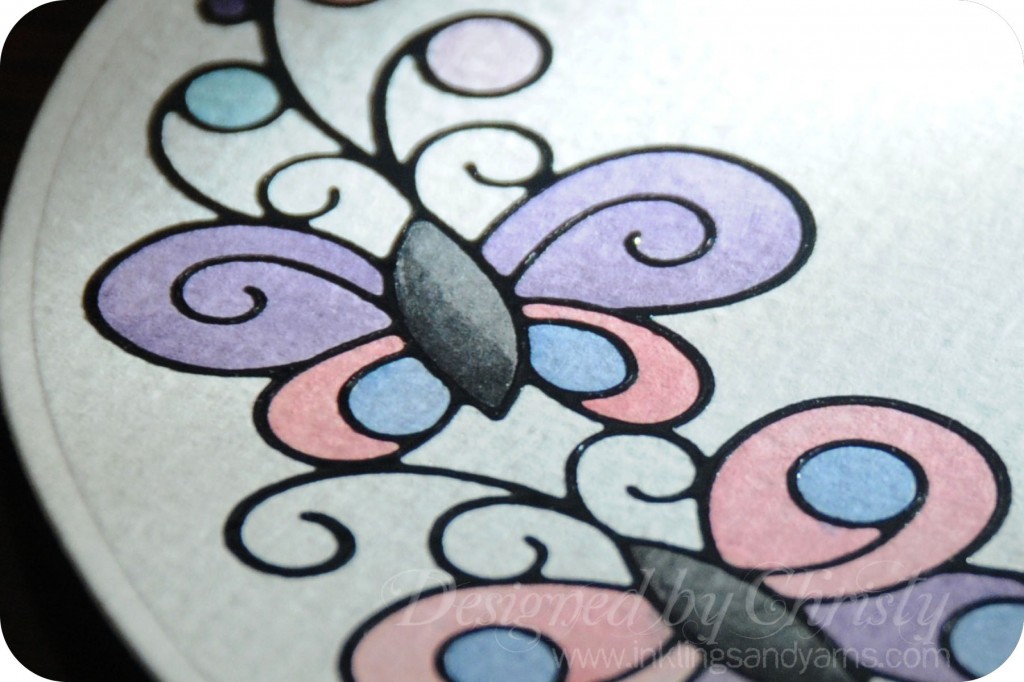 We've done this with Distress Inks before. With the markers it's a little easier to manage. Just scribble a little bit of the color you need on the craft mat, then pick up some color with a damp paint brush and paint away. For deeper colors (like the bodies of the butterflies) you can color directly onto the paper and then go over it with a wet brush to smooth and spread the color.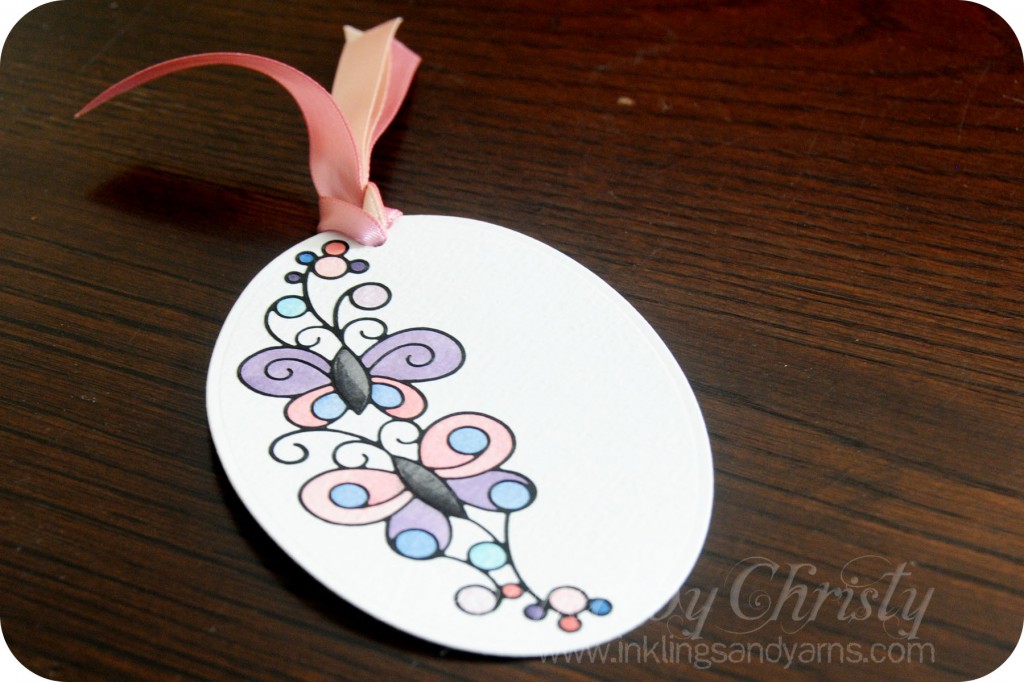 The wetter the paintbrush, the lighter your color comes out. And of course, more layers equals deeper colors.
As you can see, I particularly like doing this with Peel Off stickers. The stickers create little barriers that keep the ink from bleeding too much.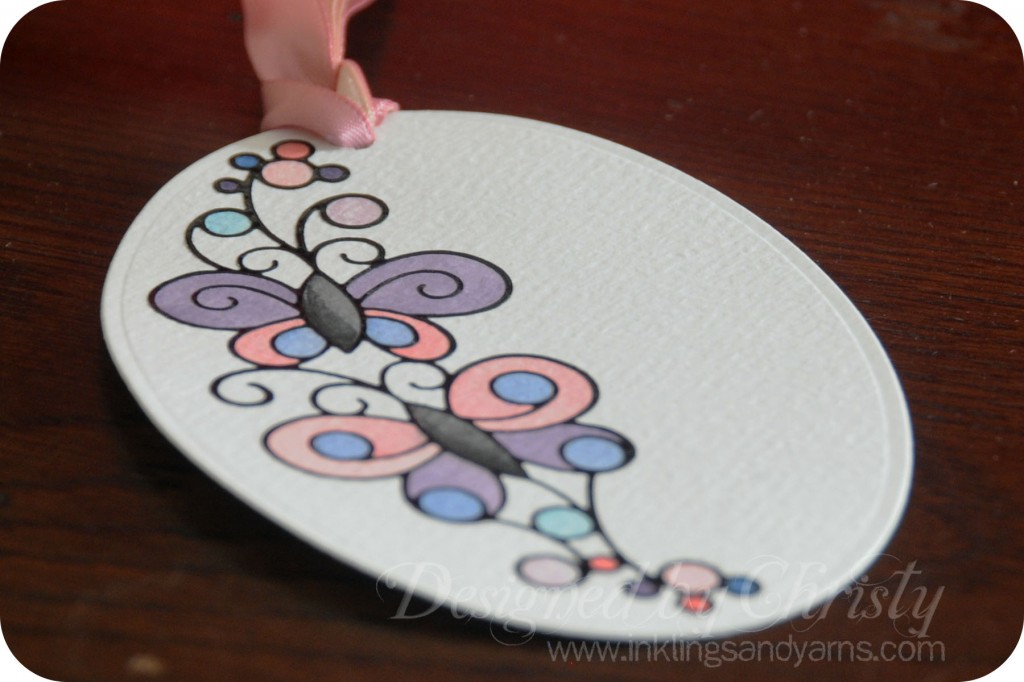 This bookmark is pretty self-explanatory. Oval Spellbinders, Butterflies with Doodles Peel-Offs, and May Arts ribbon. The markers I used are Dusty Concord, Worn Lipstick, Faded Jeans, and Black Soot.