I finally bit the bullet last week and bought a mom car. It was getting harder and harder to wrestle the carseat in and out of my 2-door, and I needed something that could fit the baby, the stroller, the dog, and the various and sundry other gear that I always seem to be carting around with me these days. After months of deliberation, I ended up with an Acura MDX. We found a 2007 with super low mileage. So it was a great deal AND it should last us until Allie's driving.
I must say, as someone who swore she'd never own an SUV, and at one time didn't understand why anyone would buy any car other than a convertible, I love it. It's surprisingly fun to drive, and it has all the buttons I could possibly want or need.
Anyway, I decided the occasion called for a new keychain. I wanted something simple but pretty to replace the two broken beer-openers that I used to carry around. So I made one out of Shimmer Sheetz.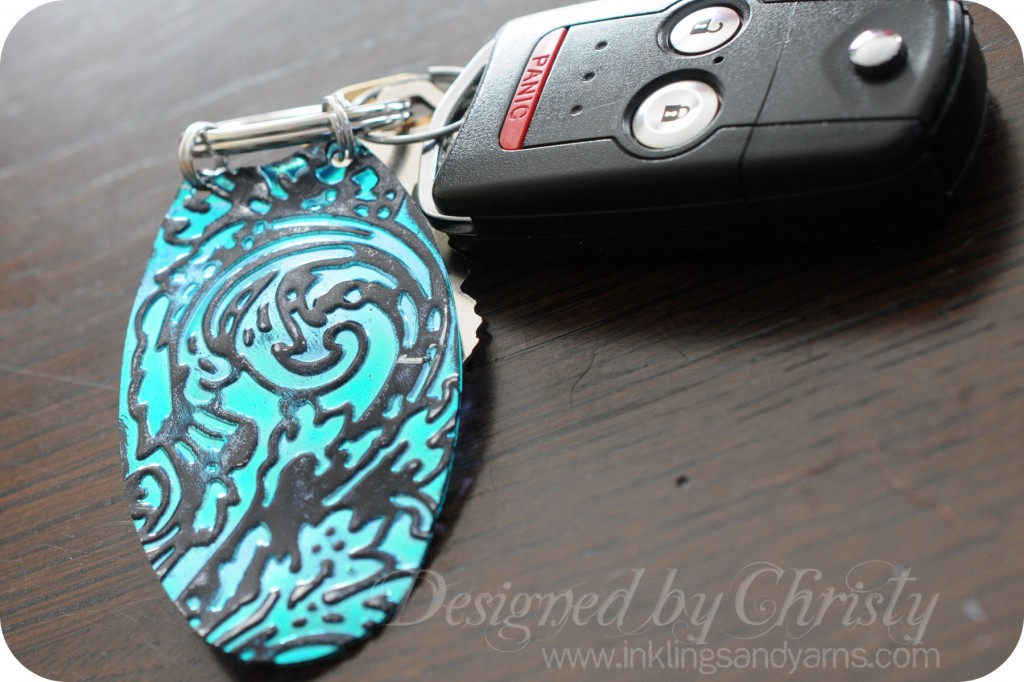 A single sheet is a bit thin, so to give it a little bit of heft I covered both sides of a sheet of heavy cardstock with Blue Iris shimmer sheets. I just used a few strips of Be Creative Tape to hold it all together. Next I die cut it with the Sizzix Flower Power petals die (hey, I don't name these things) and then embossed it with a Texture Fades embossing folder. Finally, I rubbed some Staz-On over both sides to make the impression stand out, punched two holes at the top, and used jump rings to attach it to my keychain.
I'm pretty happy with how it turned out. Now I just need to figure out how to craft a beer opener and I'm all set.